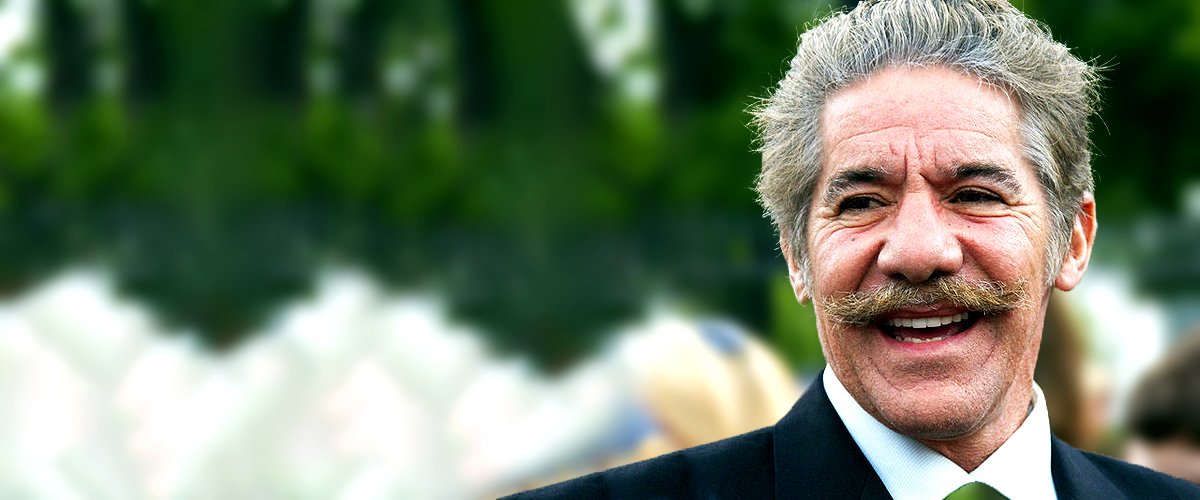 Flickr/n3tel
Meet Geraldo Rivera's Fifth Wife Erica Who Is 31 Years Younger Than Him

The TV personality and author Geraldo Rivera, best known for hosting the "Geraldo Rivera Show" for over a decade, is married to a woman 31 years his junior.
Her name is Erica Michelle Levy. As Heavy reported, she obtained her bachelor's degree in communications at the University of Wisconsin. After graduating, she moved to New York to work as a producer at NBC Universal.
"I have been absolutely faithful to my wife."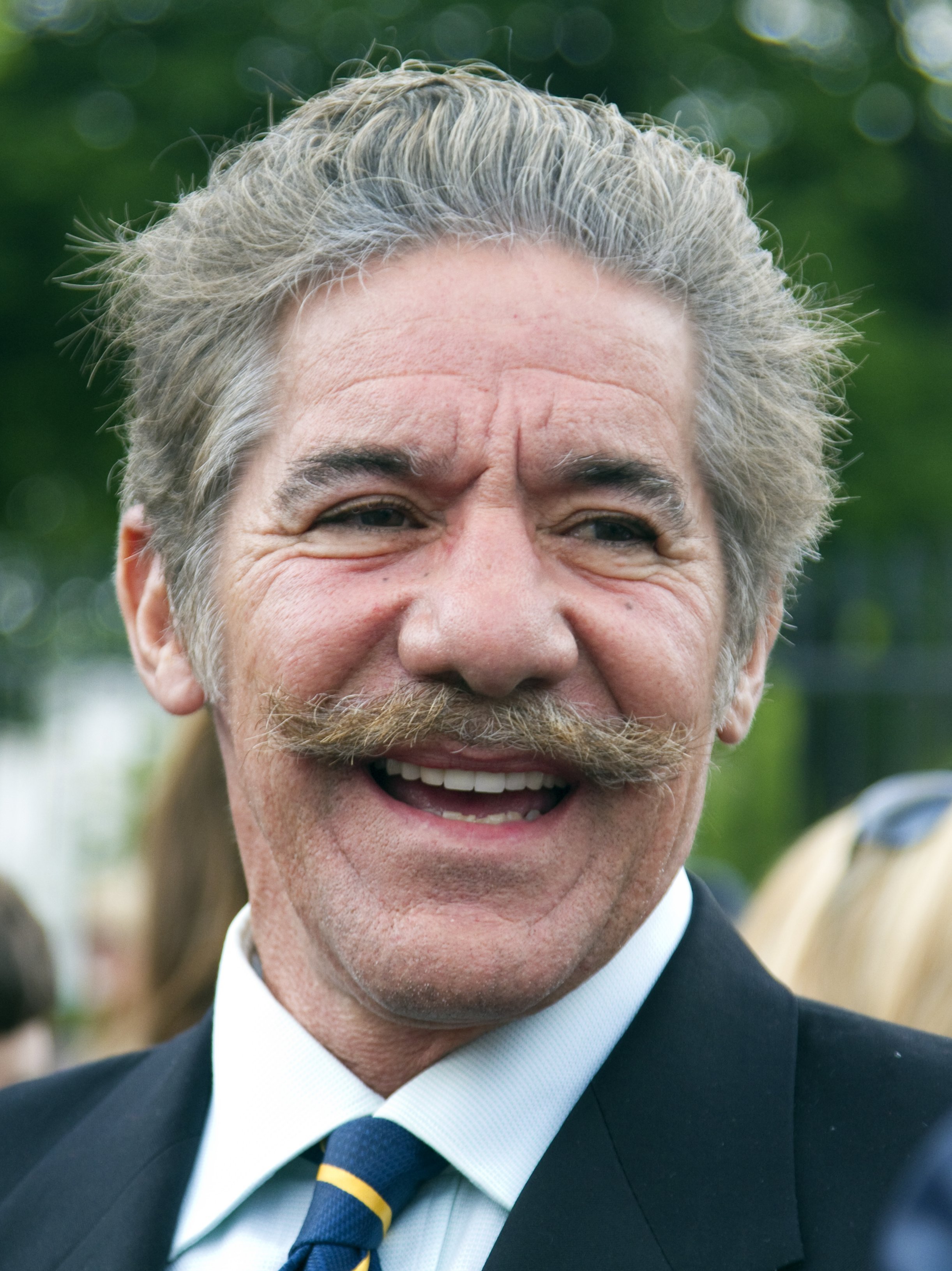 Geraldo Rivera on May 2, 2011 | Source: Wikimedia Commons
GERALDO RIVERA AND ERICA MICHELLE LEVY'S RELATIONSHIP
By 2001, she was working as a producer on Geraldo's CNBC show "Rivera Live." At that time, Erica was 26 years old and her now-husband was 58.
Despite the considerable age gap of 31 years and a few months between the two, Geraldo and Erica started dating shortly after she joined his show. On August 10, 2003, the couple tied the knot in a Jewish ceremony in New York City.
By the time they walked down the aisle, the producer was 28 years old and the TV personality was 60. They spent their honeymoon in the south of France.
According to a wedding notice shared in the New York Times, Geraldo Rivera's wife was no longer working at CNBC when she said "I Do." Instead, she had begun a new gig as a documentary producer.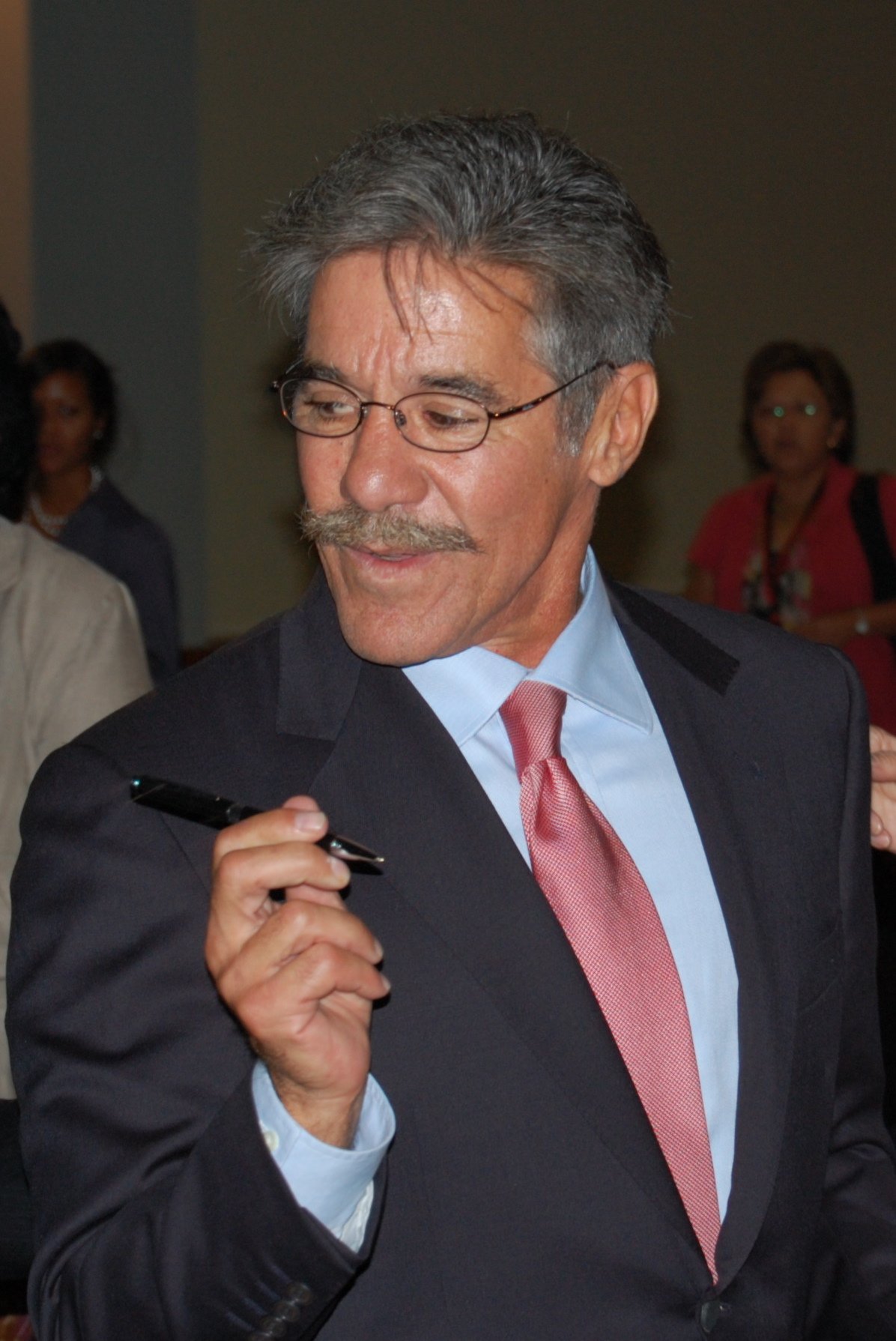 Geraldo Rivera on September 10, 2008 | Source: Wikimedia Commons
THE COUPLE'S DAUGHTER, SOLITA
The now-45-year-old woman served as the executive producer of her husband's Travel Channel documentary titled "Geraldo's Voyager: From Roots to the Rain Forest."
On August 2, 2005, a few days before Geraldo and Erica's second wedding anniversary, they welcomed their first and only child together: a daughter named Solita Liliana Rivera.
Judging by his social media posts, Geraldo is a proud father who is rooting for Solita to follow in his footsteps. Back in August 2018, the talk show host uploaded a photo of his youngest daughter speaking in front of the camera with a green screen behind.
For the caption, Geraldo wrote:
"Guess who's following in who's footsteps? On @kidsnews Sol will be ready by my retirement."
GERALDO RIVERA'S SPOUSES
Nowadays, the couple is still together, and they apparently have a very good relationship, something that couldn't be possible with the TV personality's previous four wives.
Geraldo Rivera's first spouse was Linda Coblentz, and they were married between 1965 and 1969. After that, he married Edith Vonnegut in 1971 and stayed with her until 1975.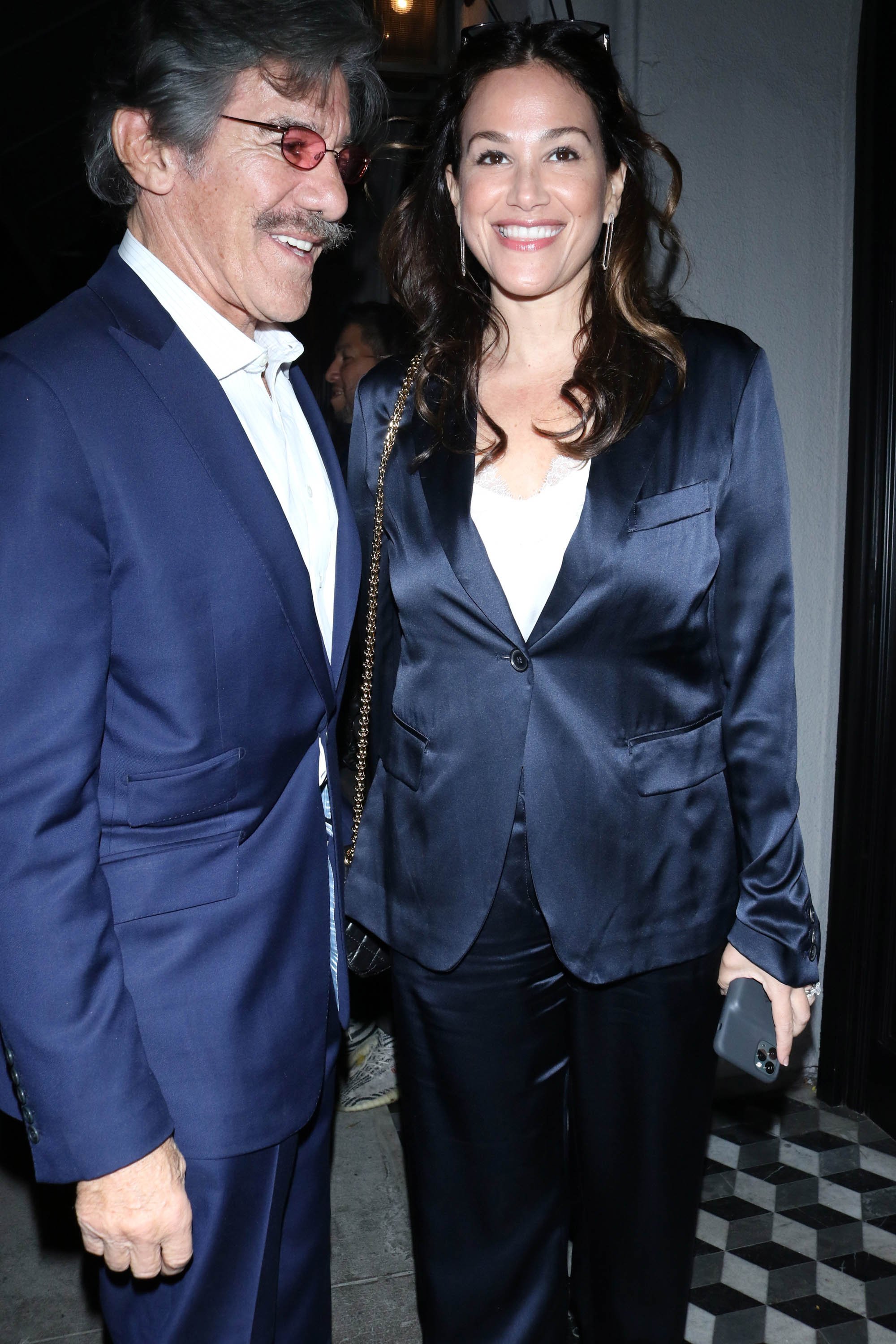 Geraldo Rivera and Erica Levy on February 1, 2020 in Los Angeles, California | Source: Getty Images
Between 1976 and 1984, he was in a relationship with Sherryl Raymond. With her, Geraldo has a son named Gabriel Miguel, born in 1979. He also has a son named Cruz Grant to a Mexican-American woman.
Cynthia Cruickshank Dyer was the fourth partner of the talk show host, and they were married between 1987 and 2000. Together, they have two daughters: Simone and Isabella.
GERALDO SAYS THAT ERICA IS "THE ONE"
Apart from this outstanding career, Geraldo Rivera is known for being unfaithful. He has publicly admitted to cheating on his four previous wives!
During an interview with Oprah Winfrey's "Where Are They Now?" he shared some details on his relationship with Erica.
He initially pointed out that she was "the one" and that they have had a "wonderful run" and marriage. Geraldo also said that the couple has taken comfort in the love they have for each other and their child. The father-of-five added:
"I have been absolutely faithful to my wife. One hundred percent faithful, and given my track record, it's one of the minor miracles. Pope Francis would bless me."
At the moment, Geraldo and Erica are still going strong! The TV personality is 76 years old, and he is still active in his career as an entertainer.
Some of the most recent shows in which Geraldo Rivera has worked are "Fox and Friends," "Tucker Carlson Tonight," and "The Five." Apart from that, he is expected to appear in the documentary "Stallone: Frank, That Is."
Please fill in your e-mail so we can share with you our top stories!