Prince Harry & Meghan Markle Reportedly Feel like a Weight Has Been Lifted off Their Shoulders since Royal Exit
Having entered another chapter in their lives since their royal exit almost a month ago, Meghan Markle and Prince Harry are reportedly settling well into their newfound freedom in Canada.
Currently residing in a mansion on Vancouver Island, the royal couple and their 9-month-old son Archie is no longer governed by rules that came with their HRH titles.
THE UPSIDE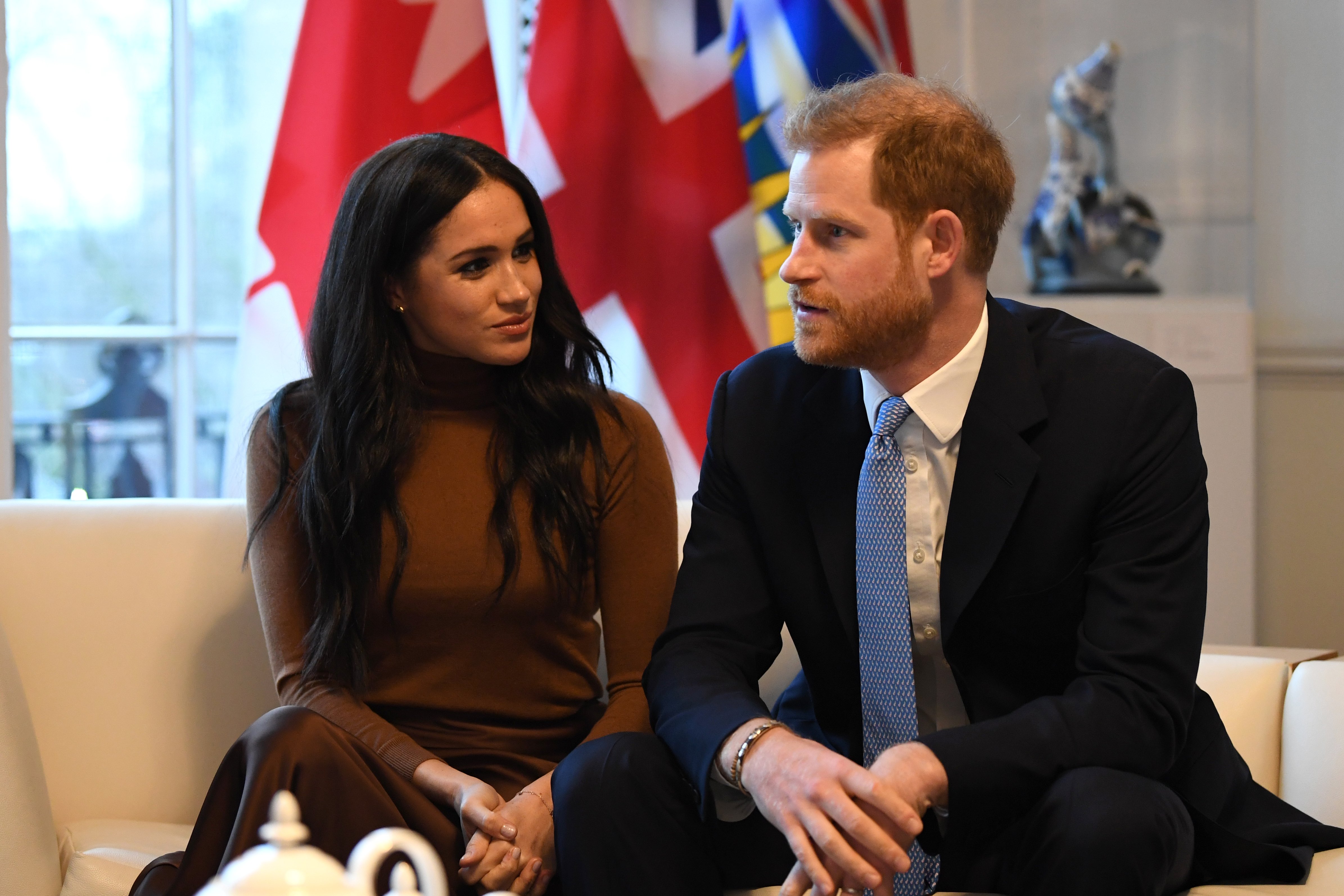 Having foregone their titles with their decision to leave, Prince Harry and Meghan are adapting to a change in pace. In their free time, the couple explores the woods near their home, do yoga, and becoming real "homebodies."
Meghan and Prince Harry didn't decide upon the decision easily, but after following through with it, they feel a sense of relief, as a friend reportedly told PEOPLE:
"This decision [to leave] had been weighing on them for a long time, and they are relieved to have it done. A weight has been lifted off their shoulders."
While Prince Harry also had to forgo his role as youth ambassador to the Commonwealth, he doesn't care about the loss of their titles.
THE DOWNSIDE
The part that hurt Prince Harry, besides having to leave his closest friends and the rest of his family behind in the UK, is the stripping of all his honorary military appointments.
Including two tours of Afghanistan, Prince Harry served ten years in the British army. He grew up with the military as a part of his life, and insider added that it is "sad" that it worked out that way.
According to the insider, Meghan is keeping a "low profile" until things "settle down," and spends quality time with Harry, as the source elaborated:
"They are enjoying living a quiet life. They go for long walks, they do yoga, and Meghan cooks. Real homebodies who love to chill with Archie and the dogs."
THE MANSION
The $14 million mansion that the couple is stretching their homebody legs in came with courtesy from David Foster, who set it all up.
The music producer's wife, Katherine McPhee, went to school with Meghan in Los Angeles, and when they heard the royal couple sought a discreet property, they happened to have a friend who happily obliged.
David connected the royal couple with the mystery property owner, and soon after, the secluded waterfront estate in North Saanich became theirs.
A PERMANENT MOVE?
However, all is not leisurely walks in the forest and relaxing yoga sessions, Prince Harry and Meghan are active on the matters they feel passionate about as well. But that has also brought up the question of whether the couple plan on putting down roots in Canada.
Meghan and Prince Harry dedicated their Instagram story to Bell Let's Talk, a mental health initiative in Canada, on Wednesday, and Meghan went on various philanthropic outings since the move.
She visited the headquarters of Justice for Girls in Vancouver, a women's rights charity that provides young girls with access to education and advocacy.  Meghan also went to Downtown Eastside Women's Centre, where she joined into a conversation about "issues affecting women in the community."
PLANS IN THE WORKS
Prince Harry still works closely with Senteble, and the couple is expected to start making public appearances soon.
While there are talks of returning to Africa later this year, Meghan already scored a deal with Disney to do voiceovers in aid of a wildlife charity in Botswana, while Harry is working on producing a mental health documentary with Oprah Winfrey.