Danny Pino of 'Law & Order: SVU' Fame First Met Wife Lilly in Middle School & They've Been Married for 17 Years
Danny Pino and wife Lilly are one of the greatest Hollywood couples with their relationship going stronger than ever.
The "Law & Order: SVU" actor and his wife of 17 years, Lilly, have shared a beautiful bond ever since they met for the first time almost 30 years ago.
Recently, the 45-year-old star opened up about their relationship and even explained the reasons behind their long and successful journey together.
THREE SWEET DECADES
Pino actually met Lilly a long time back in middle school. At the time, the star had only just begun to pursue his career in acting.
He always knew that trying to make their relationship work while also struggling to make an impact in Hollywood was going to be tough. But he was determined to overcome the challenge.
Speaking to "Closer Weekly," in an interview, Pino explained that balancing his relationship with his work took a lot of effort.
"It's important to make the effort, to show that you're there and you care, to try to understand what's going on."
  THEIR SECRET 
Pino further revealed that the key to a great relationship is quite similar to that of great acting. The actor pointed out that "listening" is one of the most important things in a relationship for him. "And we love to travel together!" Pino added.
Besides being able to boast about their long years of blissful marriage, Pino and Lilly are also proud parents to two adorable children.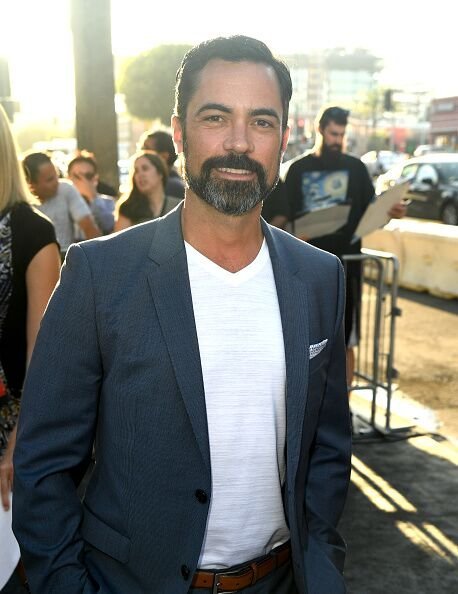 A FAMILY GUY
The couple has a 13-year-old son, Luca, and 11-year-old son, Julian Franco, whom they welcomed back in 2007. For Pino, it is his children as well as his wife who are to be credited for his humility and groundedness.
"Family puts you firmly on solid ground, so you deal with real life," Pino stated, further stressing the fact that family is the most important thing for him in his life.
He further admitted that being able to return home to someone each day is nothing short of a "blessing" for him. Clearly, the doting husband loves his wife to the moon and back. 
The star who has previously appeared in several hit series including CBS's "Cold Case" is currently busy in one of his most popular series yet, "Mayans M.C," which is a "Sons of Anarchy" spinoff.
Pino is being lauded for his role as the drug cartel leader, Miguel Galindo, on the show. Prior to this, most of his major performances have come in the role of a good guy.