Kylie Jenner of KUWTK Fame Shares Cute Video Where Daughter Stormi Insists on Using Her First Name
Kylie Jenner shares a cute video of her 2-year-old daughter, Stormi, calling her "Kylie" instead of "Mommy."
In the short video on her story, Stormi held a cup and circled her Mom's legs. As she moved, she smiled and said, "Hi, Kylie." 
The first time Mom immediately corrected her daughter saying, "My name's Mummy," but baby Stormi was determined to stick to calling her mom "Kylie" and not Mummy.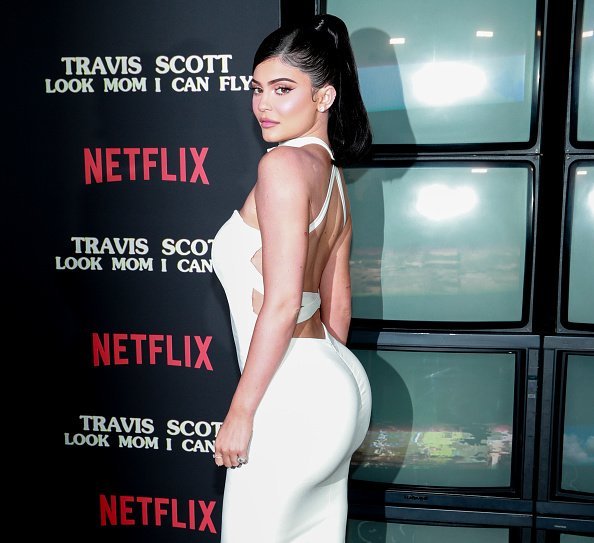 She cutely repeated the words "Hi, Kylie" three more times. Kylie also posted another video where Stormi called her Mommy to show that the little girl's refusal to call her Mommy was out of good cheer. 
The happiness baby Stormi got from her unwillingness to call Kylie "Mommy" was evident on her face. 
The next video in the story posted by the 22-year-old mom showed Stormi saying, "Mommy."  Another one showed the cute baby calling some stickers made for her birthday by her name. 
Kylie recently pulled a fantastic party for her daughter and got the whole world buzzing over the best birthday party ever. 
The party which was themed after the girl's father, Travis' World album, and tour quickly became the talk of Twitter and other media spaces. 
The entrance to the big birthday party was an inflatable castle made in the form of Stormi's head. People entered through her mouth and were welcomed to a beautifully designed interior. 
The party had celebrities in attendance, and the guests got free access to a gift shop and some Stormi themed meals. The party also had Stormi's father, Travis Scott, in attendance.
The cosmetics queen and her singer boyfriend welcomed their daughter in 2018. Scott and Kylie got together in 2017, and their love story was described as beautiful by many of their fans.
Kylie
and Travis who separated in October 2019 after several rumors of them taking some time apart, was seen chatting at their daughter's 2nd birthday party. 
Speaking about the rumors of her and Travis getting cozy and being on the road to a relationship, Jenner said, "we have such a great relationship. We're like best friends." 
"We both love Stormi and want what's best for her. We stay connected and coordinated. I think about [my parents] in situations with Stormi, what they would do." 
Kylie Jenner and Travis Scott Are "Closer Than Ever" But Not Officially Back Together...Yet https://t.co/MnkSK6NKhO

— E! News (@enews) February 4, 2020
Rumors have it that Jenner and her baby daddy may be getting back together anytime soon. Fans hope that Stormi would also be seen in videos saying, "Daddy."