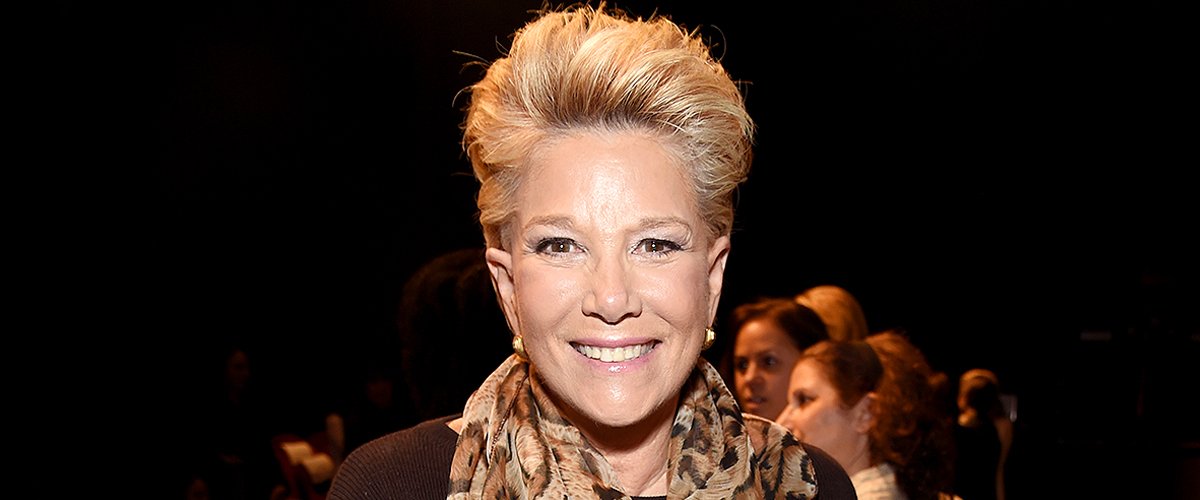 Getty Images
GMA Joan Lunden Became a Mother of 2 Sets of Twins in Her 50s Through Surrogacy

The journalist and former "Good Morning America" host Joan Lunden became a mother of two sets of twins with her current husband Jeff Konigsberg after turning 50.
Joan, who began her career at the KCRA's news department back in 1973 and started working as a co-host of "Good Morning America" in 1980, has been married twice so far.
"You wake up with a headache and you wonder, 'Do I have brain cancer?'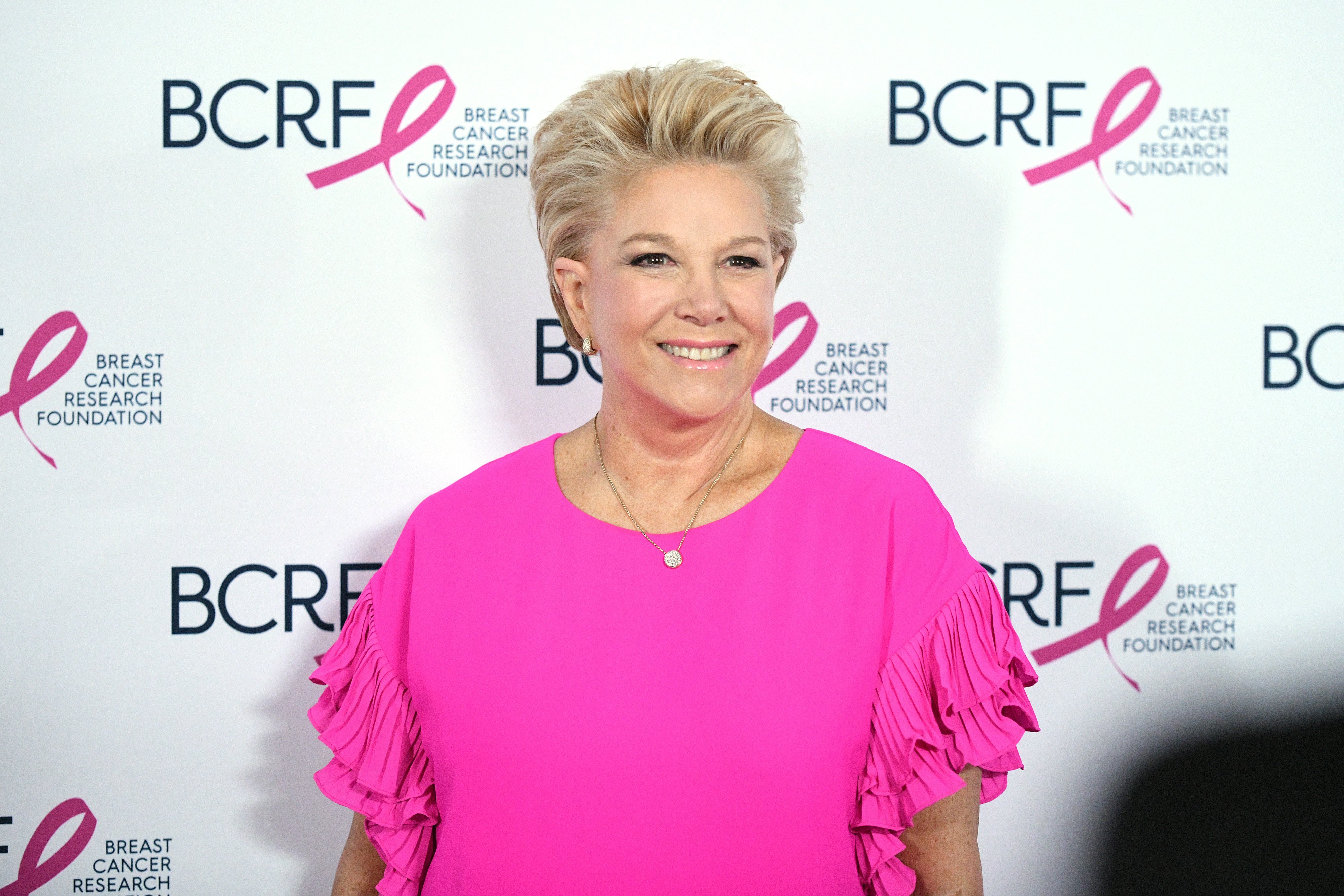 Joan Lunden on October 17, 2019 in New York City | Source: Getty Images
JOAN LUNDEN'S SECOND HUSBAND, JEFF KONIGSBERG
Her first husband was TV producer Michael Arthur Krauss. They were together between 1978 and 1992 and had three children together: Jamie, Lindsay, and Sarah Krauss.
In 2000, Joan married Camp Takajo's owner Jeff Konigsberg, who is ten years younger than her. Although the journalist had three children already, the couple tried everything they could to have biological children. Unfortunately, it was not possible.
Years before they tied the knot, Joan took a fertility test, and the results were positive as doctors told her that she wouldn't struggle to get pregnant. The truth was different as they tried for five years to no avail.
Shortly after tying the knot, Jeff and Joan tried to enlarge their family through in-vitro fertilization. Sadly, their five attempts were unsuccessful.
TURNING TO SURROGACY
Joan Lunden was not ready to give up on having children as she wanted to go through the experience of "running around chasing kids on bikes" again. Jeff, on the other hand, had never had children of his own.
Although adoption was an option, they didn't consider it as they wanted to have a biological connection with their hypothetical children.
Thankfully, the couple met Deborah Bolig, a woman from Cincinnati who had three children and was willing to become Joan and Jeff's surrogate. The decision, however, was hard to make. Joan said:
"I was completely convinced that I could, wanted to, and felt like Jeff should have that experience of his wife being pregnant. … So, I was the one who was reluctant to move on to surrogacy."
JOAN AND JEFF'S TWO SETS OF TWINS
Jeff eventually made her change her mind, and in mid-2003, Deborah gave birth to Kate and Max, Joan and Jeff's twin children. About them, the former "Good Morning America" host said:
"They both have blond hair. They have little blond peach fuzz there, little blond eyelashes. It is a miracle that we live in a world today that allows us to be able to have babies this way. You know, thanks to modern science."
Jeff and Joan enjoyed the experience so much that they asked Deborah to be their surrogate mother again. On March 1, 2005, less than two years after Kate and Max were born, Deborah delivered twins Kimberly and Jack.
The couple confessed that they were not trying to get twins again. However, it was a plausible possibility because more than one embryo got implanted in the surrogate mother's womb.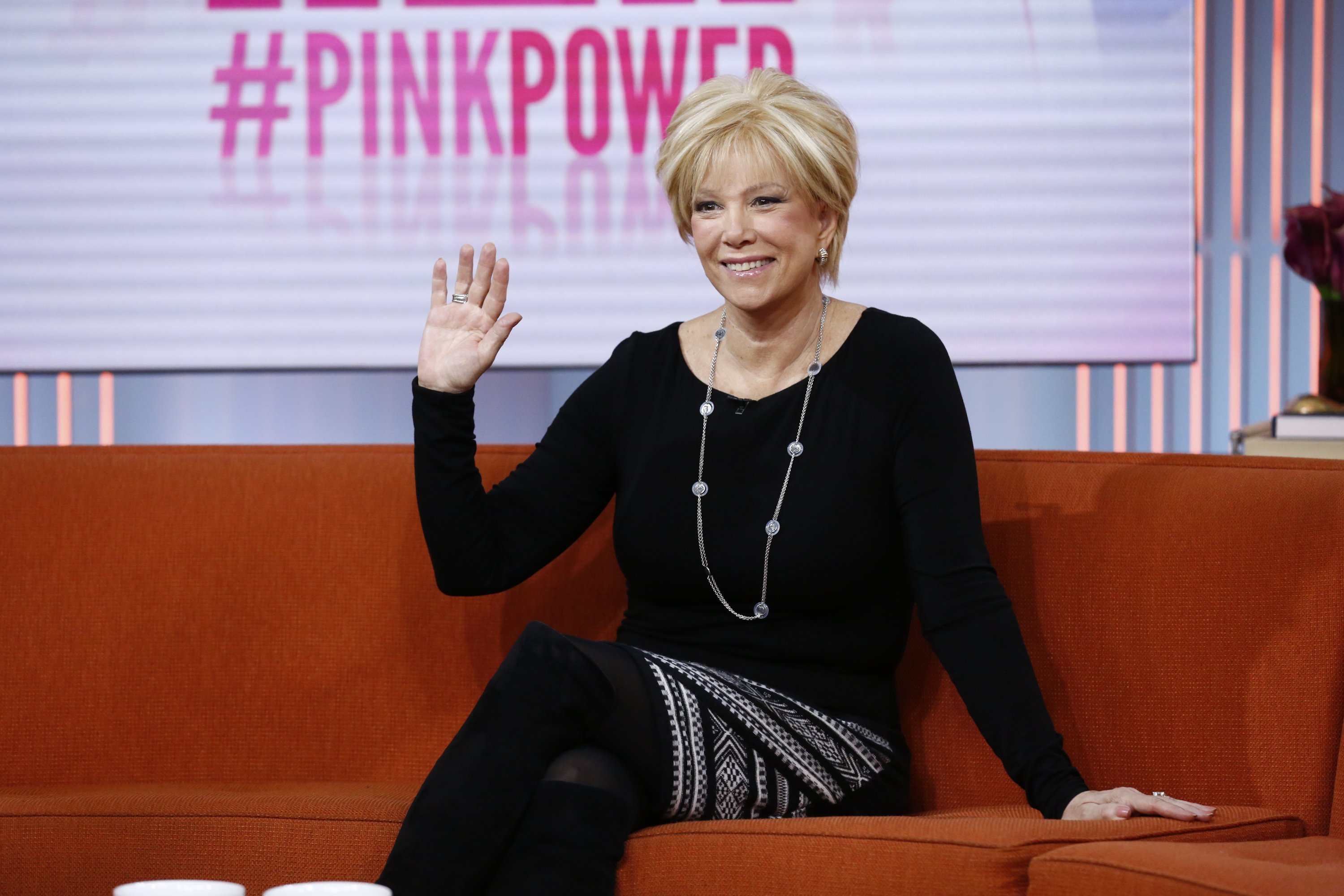 Joan Lunden on October 30, 2014 on the "Today" show | Source: Getty Images
JOAN LUNDEN AND HER BATTLE WITH BREAST CANCER
Unfortunately, Joan revealed in 2014 that she had been diagnosed with triple-negative breast cancer. The disease was discovered thanks to her ultrasound because the mammogram didn't show it.
Joan then received treatment that consisted of 16 rounds of chemotherapy, a lumpectomy, and six weeks of radiation. Thankfully, the TV personality is cancer-free at the moment.
However, the idea of relapsing is always present. Talking to Cancer Connect, she said:
"You wake up with a headache and you wonder, 'Do I have brain cancer?' Or you wake up with a sore elbow and you won­der if you have bone cancer. I had heard so many stories of recur­rence, and walking out and not worrying again was not an option."
Thankfully, Joan Lunden's children and husband are there for her whenever she needs them, and she is still in remission nowadays.
Please fill in your e-mail so we can share with you our top stories!