Dwyane Wade's Son Zaire Celebrates 18th Birthday with Special Shoutout from Baby Sister Kaavia James
Dwyane Wade's eldest son Zaire just celebrated his 18th birthday and the entire Wade family, including Kaavia James, made sure to send him a shoutout on social media. 
Zaire Wade just turned 18-years-old, and Dwyane was first to reminisce about the day his first-born entered his life. The proud dad said that at that time, he felt "every emotion known to man."
"I didn't know if I could be the father you needed at the age of 20 but I did know I would do any and everything in my power to make sure your life would be different. Thanks for never holding me to perfect and allowing me to make mistakes."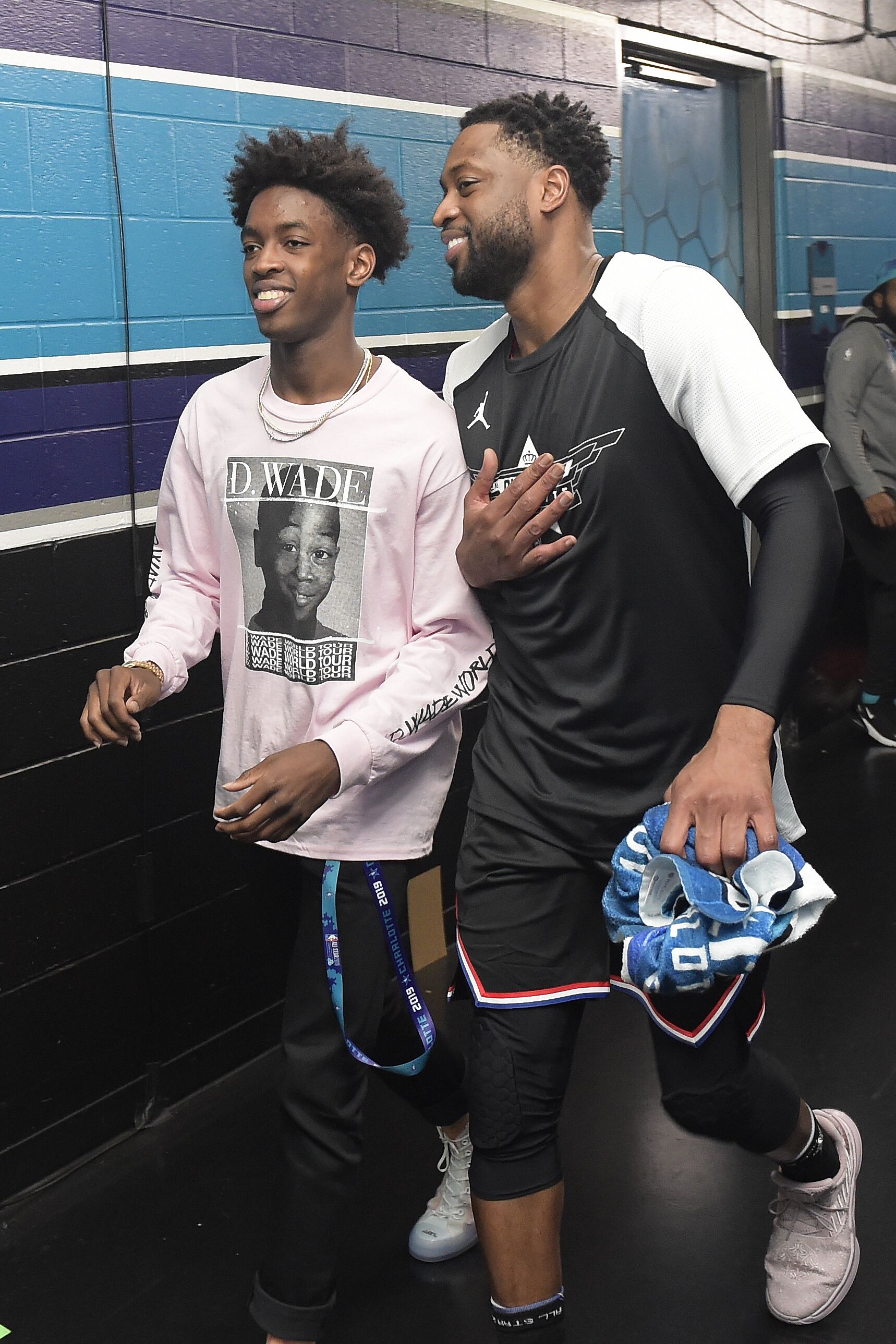 ZAIRE'S FAMILY
Dwyane shares Zaire with his highschool sweetheart Siohvaughn Funches, and it ultimately changed their relationship. It wasn't just their relationship that changed though, as the NBA star even wrote a book about fatherhood called "A Father First: How My Life Became Bigger Than Basketball."
After Dwyane and Siohvaughn welcomed Zaire into their life, they had Zion almost six years later. Dwyane also has a 6-year-old son Xavier Zechariah Wade with his relationship with Aja Metoyer. He is also father to his nephew Dahveon Morris as he gained full custody of him. 
THE NEWEST ADDITION TO THE CREW
In 2018, Wade welcomed his first daughter with current wife Gabrielle Union, and the little tot is fitting right into their blended family very well.
Of course, it wasn't just the Miami Heat star who greeted Zaire for his birthday, but even his youngest sister Kaavia James, in her official Instagram page run by her mom.
"Happy Birthday big bro!! Everyone wish [Zaire] a happy 18th birthday! [Love] you big fella!"
ZAIRE'S COLLEGE DILEMMA
Heading to college soon, Zaire Wade has been receiving several scholarship offers, one of which is from HBCU North Carolina Agricultural and Technical State University. The offer came right after North Carolina Central University offered LeBron "Bronny" James Jr. a scholarship. 
Zaire is currently playing for Sierra Canyon High School with Bronny and Shy Odom, both of whom also received scholarship offers from NC A&T. 
Wade has been thinking about where to go for college, as he's had offers from Rhode Island, De Paul, and Nebraska aside from the most recent from North Carolina.