Triplet Mom with Multiples of Her Own Celebrates Her Trio's 1st Birthday with Moving Instagram Post
Judit Minda was both thrilled and scared to welcome her triplet set a year ago, but after spending the last 365 days with the trio, she couldn't have asked for anything better.
Mother of three, Judith Minda, celebrates the birth of her triplets in ecstasy, taking to Instagram to share a lengthy tribute to the one-year-olds. She wrote:
"To me, you are perfect! With every second we spend together, I fall more and deeper in love with you! You have taught me what unconditional and irrevocable love is."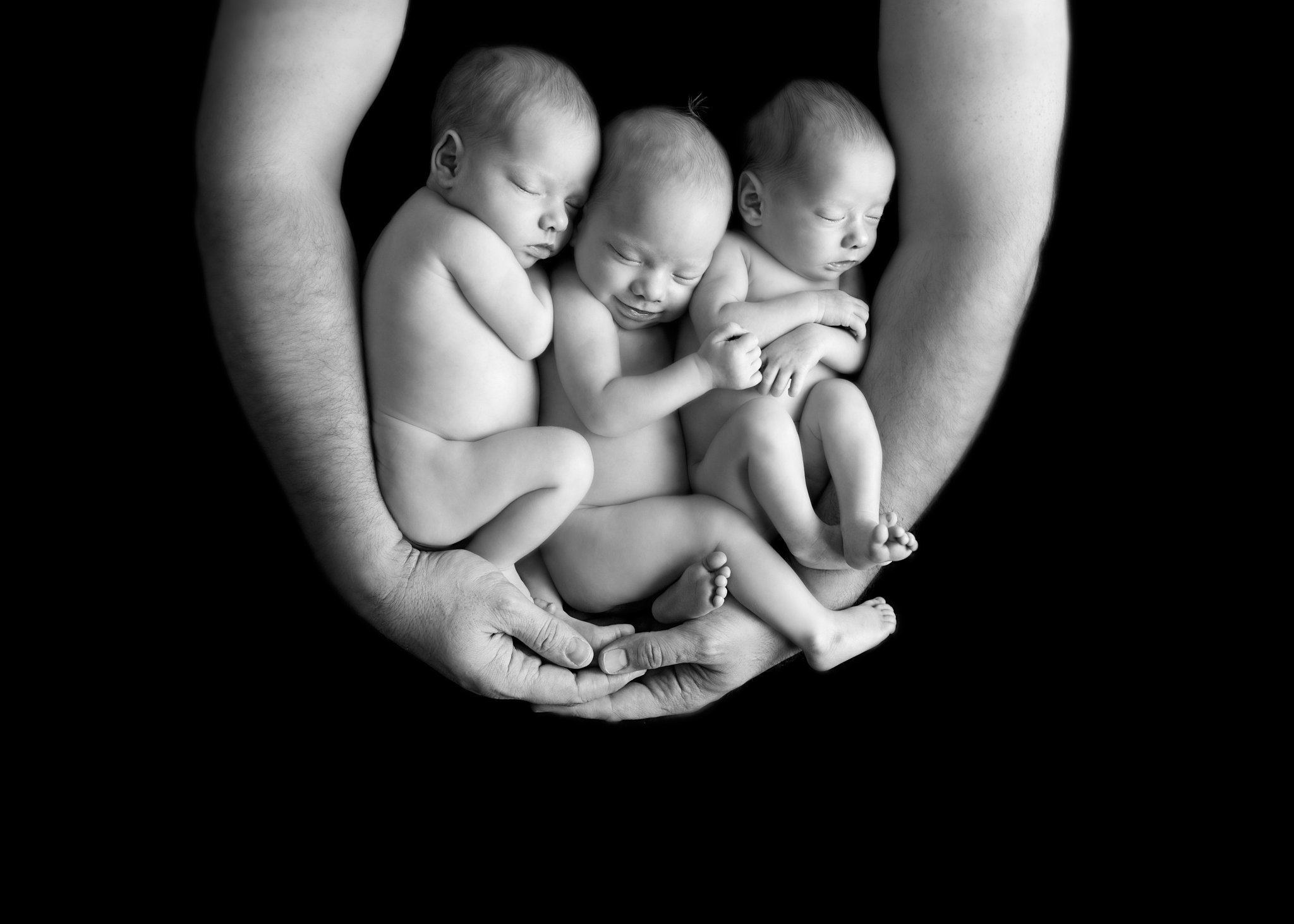 The mom, a triplet herself, reflected on the journey of the past year, thanking all who supported her, including her sisters. Speaking to TODAY Parents, Judith described how incredible her sisters have been. She noted:
"They have helped a lot. Seeing the two people, I love so much loving my children as if they were their own feels safe, amazing, and almost indescribable."
The Instagram post was accompanied by a series of adorable photos of the one-year-olds, having a party with their birthday cakes. 
Since the 32-year-old mom welcomed her babies, with her fiance, Glenn Undheim, she has granted interviews with several media outlets, each eager to publish the story of the "triplet with triplets."
"I can protect my kids from all of that."
Her experience as a triplet has given her first-hand knowledge of dealing with three children at once. Growing up, she was faced with the good and the bad sides of having two best friends who looked like her.
Although Judith enjoyed the close bond with her sisters, she hated that they were compared continuously and often referred to as a single entity. Having her kids go through the daunting comparisons were part of her initial fears. She recalled:
"I immediately asked everyone to call them by their names and not ever compare them. I had a bad experience with that."
Within the last year, she has overcome all the difficulties thrown at her, including the uncertainty of having three children at once, a difficult pregnancy, and worrying finances.
News of the "triplet with triplet" first hit the media in July last year, about five months after the trio's birth.
During an interview, the mother of three described the shocking moment she and her fiance realized she was pregnant with triplets, all the thoughts that went through her head and crying over the news.
She also opened up about her complicated pregnancy as a result of her tachycardia diagnosis, a condition that weakens the heart.
The Norweigan explained that she had the ultimatum of removing one of the fetuses to protect her life, but she opted not to.
Today, Judit is proud to be a mother of three amazing one-year-old kids. Read another story of a seperated triplet here.