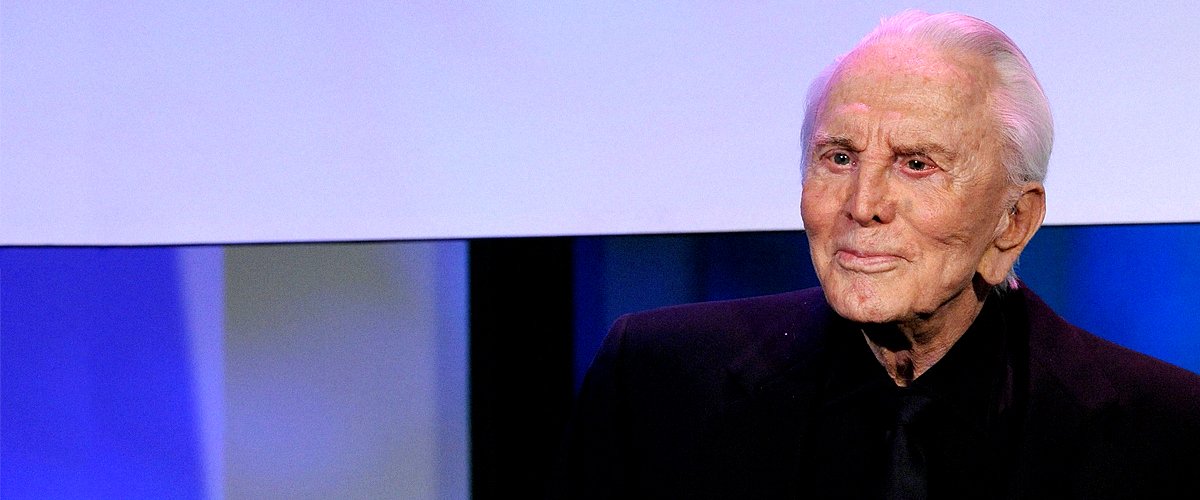 Getty Images
Kirk Douglas Escaped Death Numerous Times Which Made Him 'a Much Softer Guy'

Legendary actor Kirk Douglas passed away from natural causes on February 5, 2020, aged 103. He escaped death not once or twice, but at least five times before!
Kirk, whose real name was Issur Danielovitch, was born on December 9, 1916, in Amsterdam, New York. After working on Broadway for a while, he made his debut in Hollywood in the film "The Strange Love of Martha Ivers."
"When you lose your voice, you realize how much you take for granted."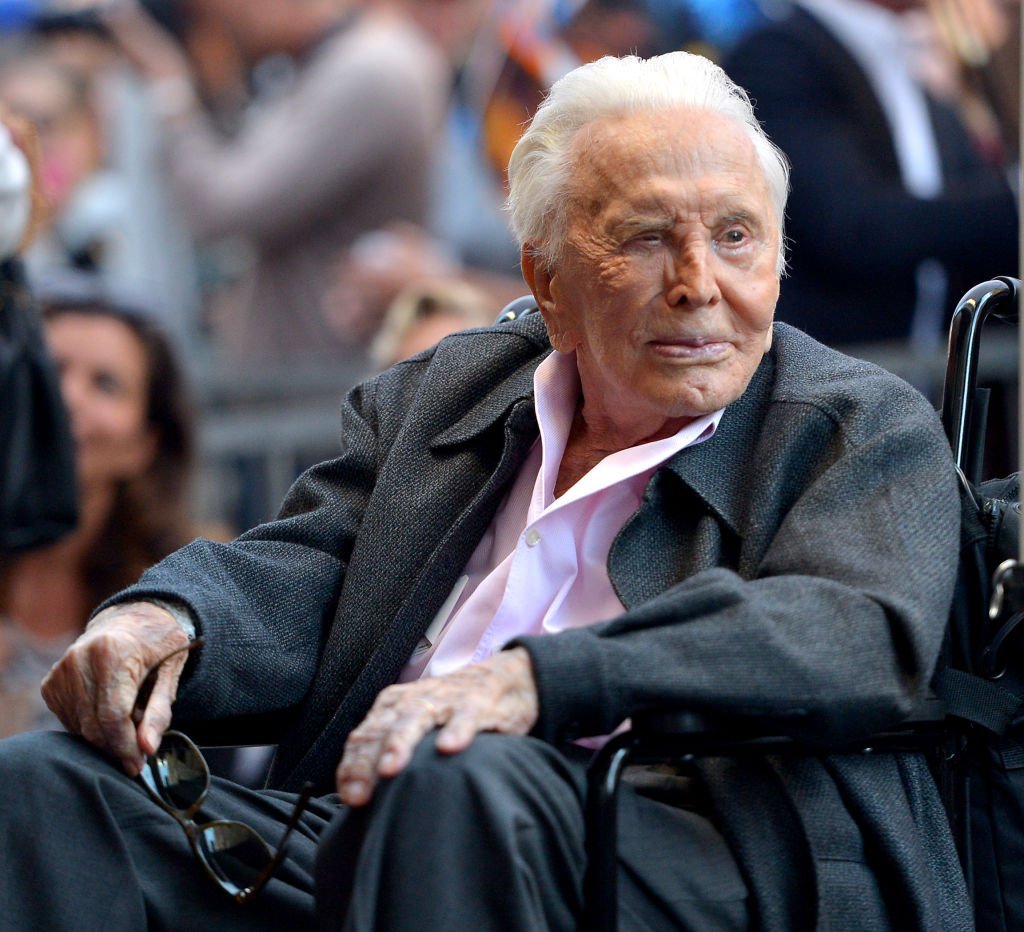 Kirk Douglas on November 06, 2018 in Hollywood, California | Photo: Getty Images
KIRK DOUGLAS' MOST MEMORABLE ROLES
His breakthrough role came in 1949 when he portrayed a boxer named Midge Kelly in "Champion." Due to his incredible performance, he received his first Oscar nomination.
However, the project for which Kirk Douglas is remembered the most is "Spartacus." Directed by Stanley Kubrick, the film won four Academy Awards.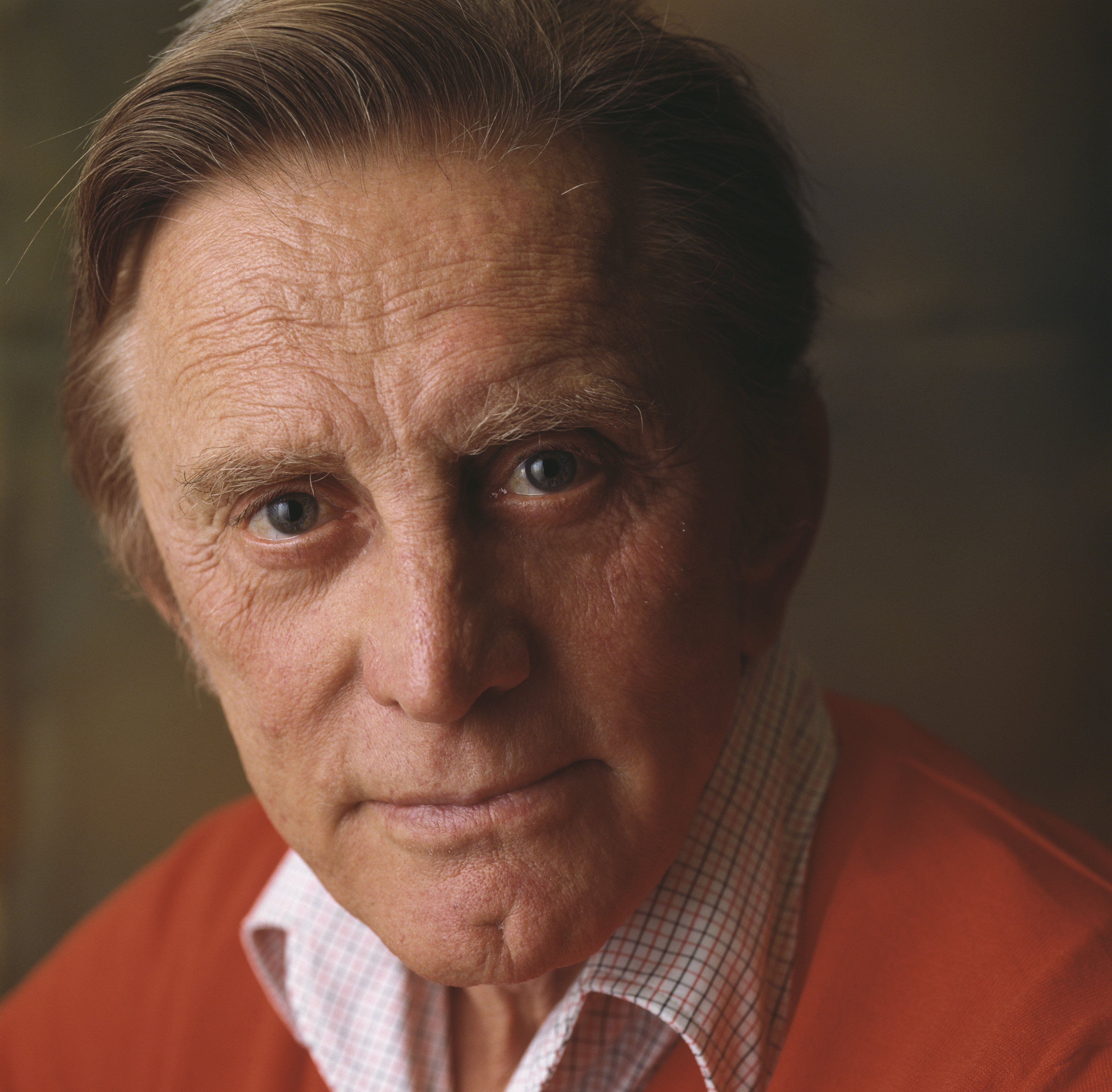 Portrait of Kirk Douglas circa 1990 | Photo: Getty Images
Although Kirk's career was undoubtedly outstanding, his life off-screen was also very interesting, and it is worth making a movie!
Putting aside his relationships with his two wives Diana Dill and Anne Buydens and his womanizer reputation, one of the most interesting aspects of his life was the several near-death experiences he survived, including: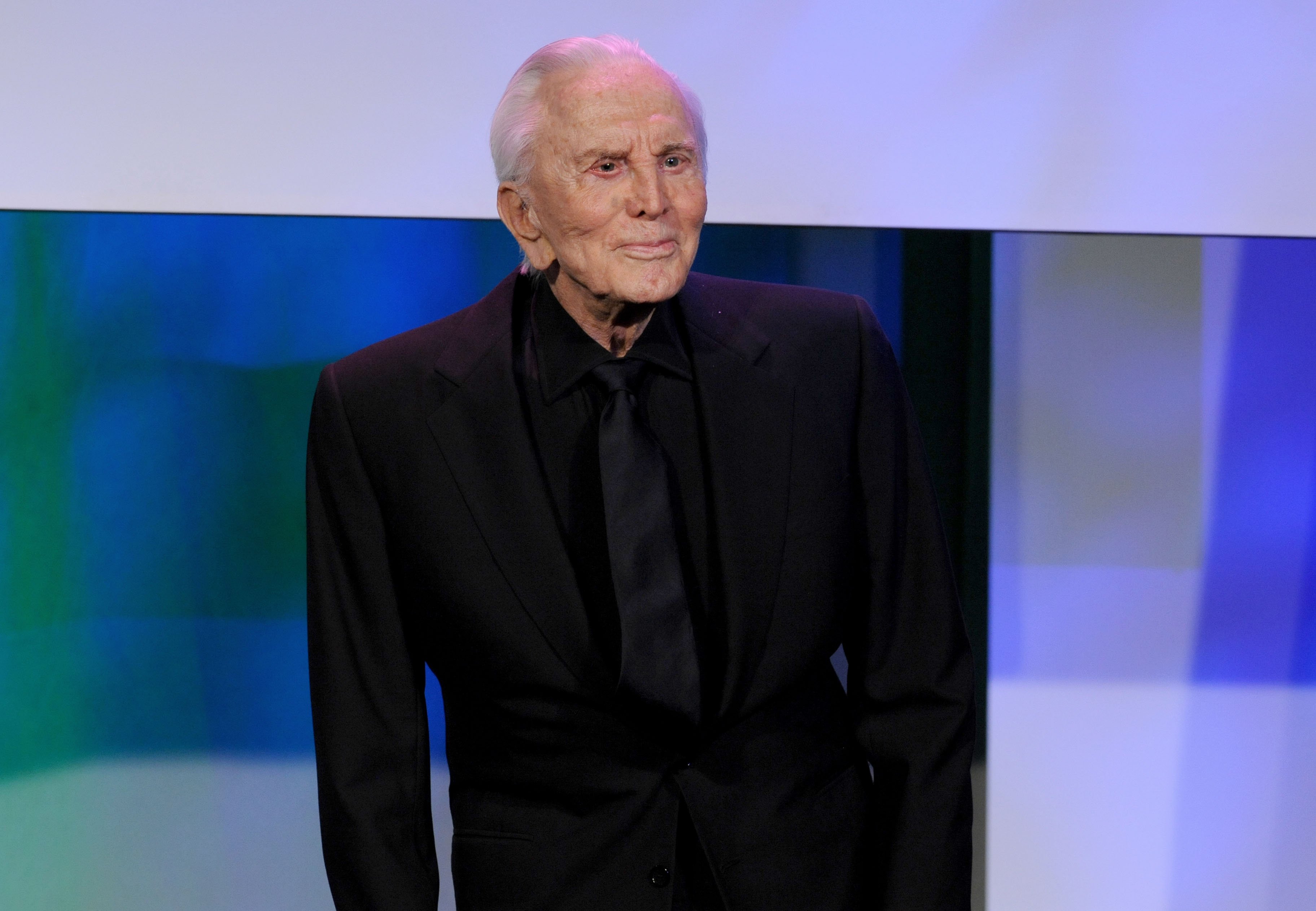 Kirk Douglas on December 9, 2009 in Beverly Hills, California | Photo: Getty Images
A DANGEROUS FALL SHOOTING A MOVIE
During an interview with Dick Cavett in his show, Kirk revealed that he decided to shoot a scene in which he had to jump between 15 and 18 feet down to a platform in the middle of "very sharp, jagged rocks."
Even though his stuntman was next to the platform to make sure everything was okay, both of them ended up falling off into the rocks.
Kirk pointed out that he and his stuntman were very fortunate because if one of those jagged rocks would have hit them in the right place, it could have "easily split your head open."
The actor added that while he had done "lots" of his own stunts, he didn't do things stupidly as he liked to be anticipated to the accidents that might arise. Thankfully, he survived that fall.
A HELICOPTER CRASH
On February 13, 1991, he was involved in a mid-air collision that ended up killing two men. Kirk, his pilot friend Noel Blanc, and his copilot Michael Carra were in a helicopter that took off at Santa Paula Airport in California.
Unfortunately, they collided with a Pitts aerobatic plane piloted by Lee Manelski and student pilot David Tomlinson. Both occupants of the aircraft passed away.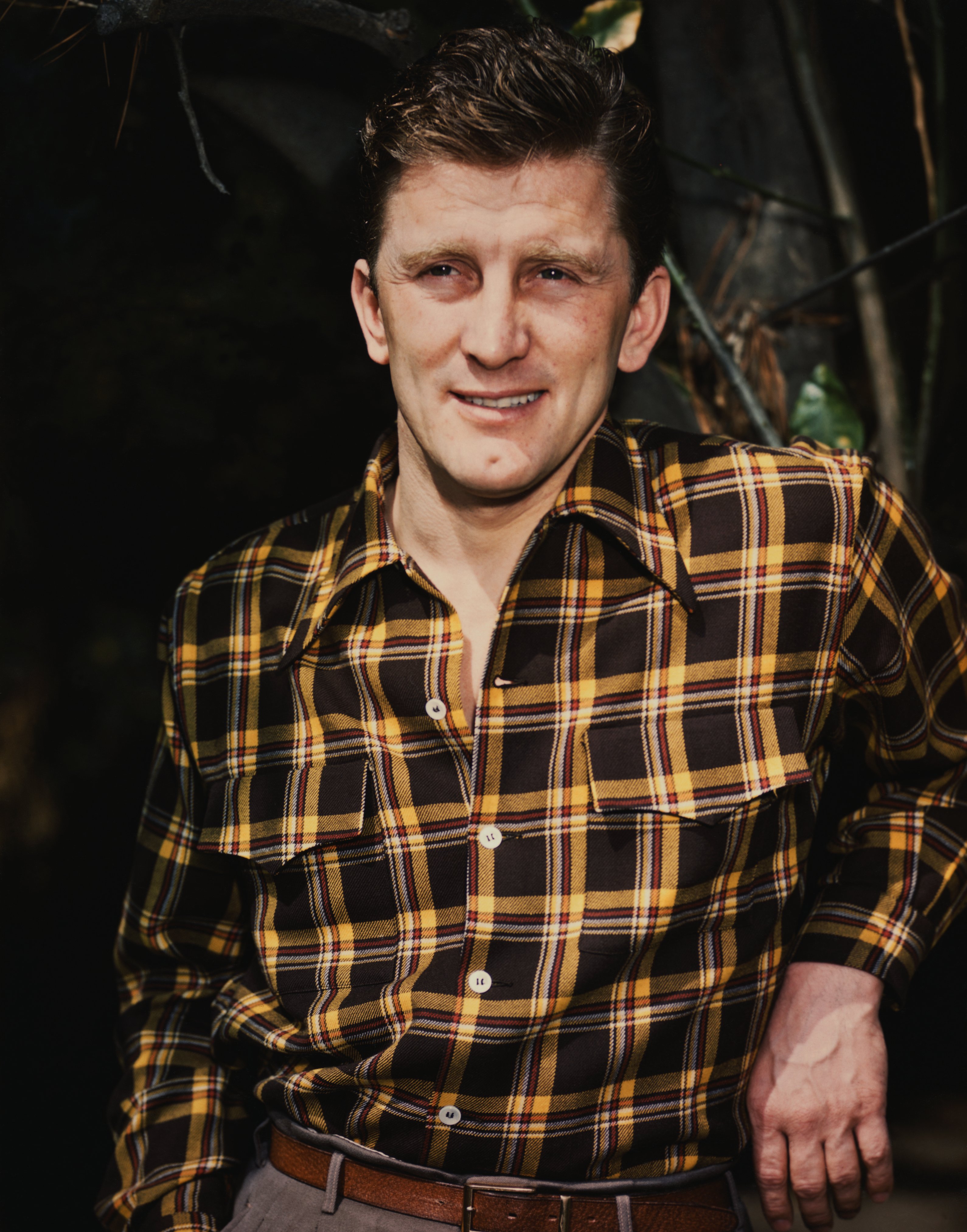 Portrait of Kirk Douglas circa 1940 | Photo: Getty Images
Even though the helicopter fell around 20 and 40 feet from the sky directly into the tarmac, the actor and his pilots made it out alive, but barely.
In Kirk's case, he ended up with a compressed spine that left him three inches shorter. Apart from that, the back pain and emotional impact of the accident stayed with him for years.
A STROKE
Years later, he had a pacemaker fitted, but it was not as threatening as the stroke he suffered in 1996, which left him unable to speak the way he used to for the rest of his life.
For an actor whose most characteristic attribute was his voice, losing the ability to speak was nothing short of a tragedy.
Talking to the Telegraph in 2011, Kirk Douglas shared some details on the stroke, admitting that his doctors told him that he would never speak again. The actor added:
"When you lose your voice, you realize how much you take for granted. You think of a subject and you say it, but what happens when you think of something to say and you can't say it? It won't come out of your mouth."
After years of sessions with a speech therapist, Kirk got his voice back. Sadly, it was never the same. But again, he was still alive.
It is hard to tell if the actor was fortunate for surviving all those threatening situations or if, on the other hand, was very unlucky for being involved in so many. The truth is that his blessing (or curse) began way before he became a famous actor.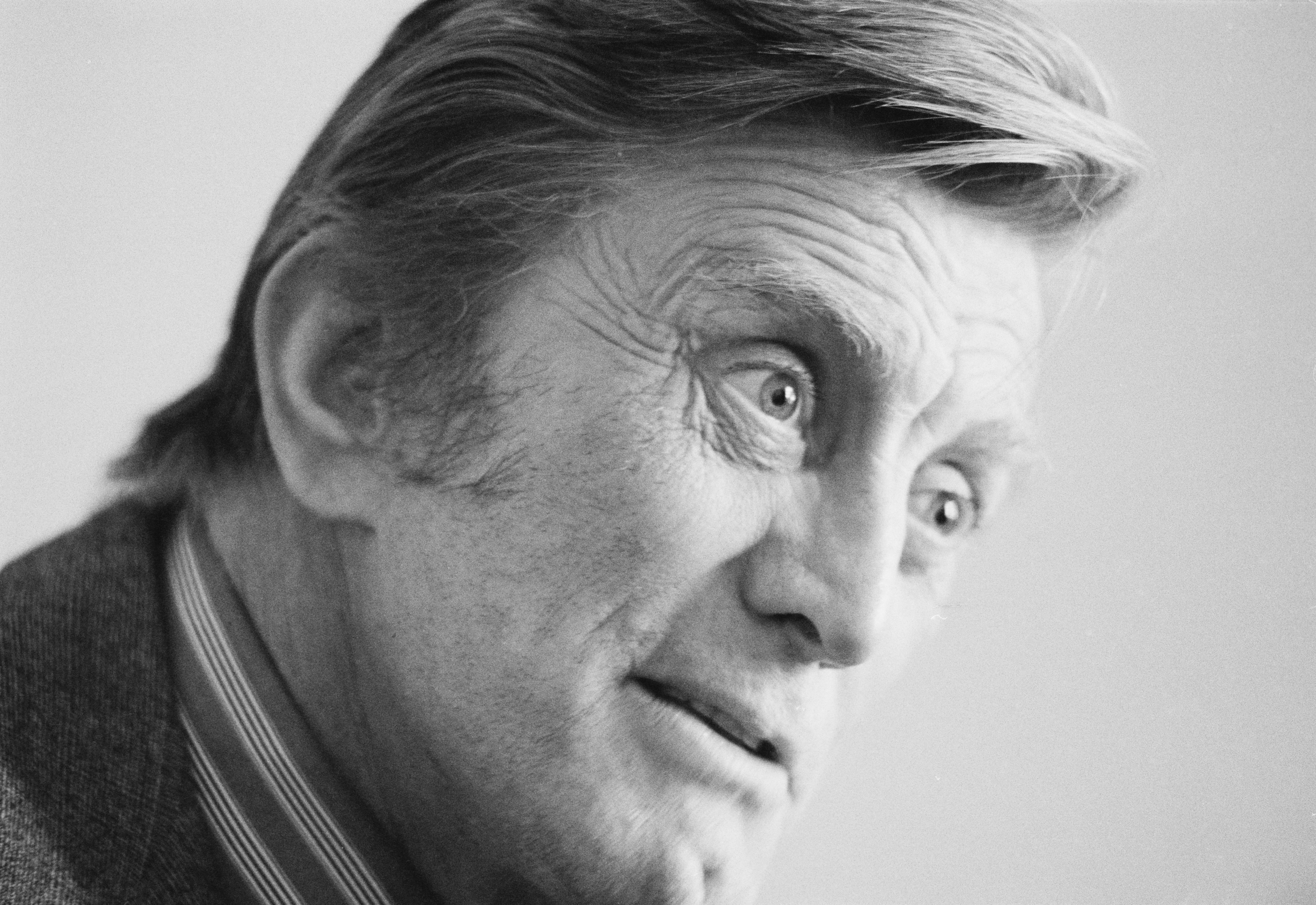 Kirk Douglas in the United Kingdom on May 26,1977 | Photo: Getty Images
AN EXPLOSION WHILE SERVING IN THE NAVY
Between 1941 and 1944, Kirk served in the US Navy as an antisubmarine warfare communication and gunnery officer. On February 7, 1943, the actor and his crew were chasing a suspected Japanese submarine.
Instead of firing a depth charge maker, one of Kirk's shipmates launched a live ashcan that hit the waves and hurled the whole crew into the air after detonating.
Michael Douglas' father ended up with abdominal injuries and, after being examined in a hospital in San Diego, doctors discovered that he had chronic amoebic dysentery, also known as amoebiasis.
The actor was eventually discharged in 1944, but thankfully, he survived and went on to have one of the most iconic careers in the entertainment industry.
A PLANE CRASH
Four near-death experiences in one lifetime are enough, and thanks to Kirk Douglas' wife Anne Buydens, he was not involved in a fifth one! In March 1958, the actor was expected to go with Mike Todd on his private plane to New York. About it, Kirk said:
"My wife had an argument with me, and I got so mad over it I wouldn't go. She didn't want me to go. The next morning, we heard over the radio, 'Mike Todd and all of his passengers killed!'"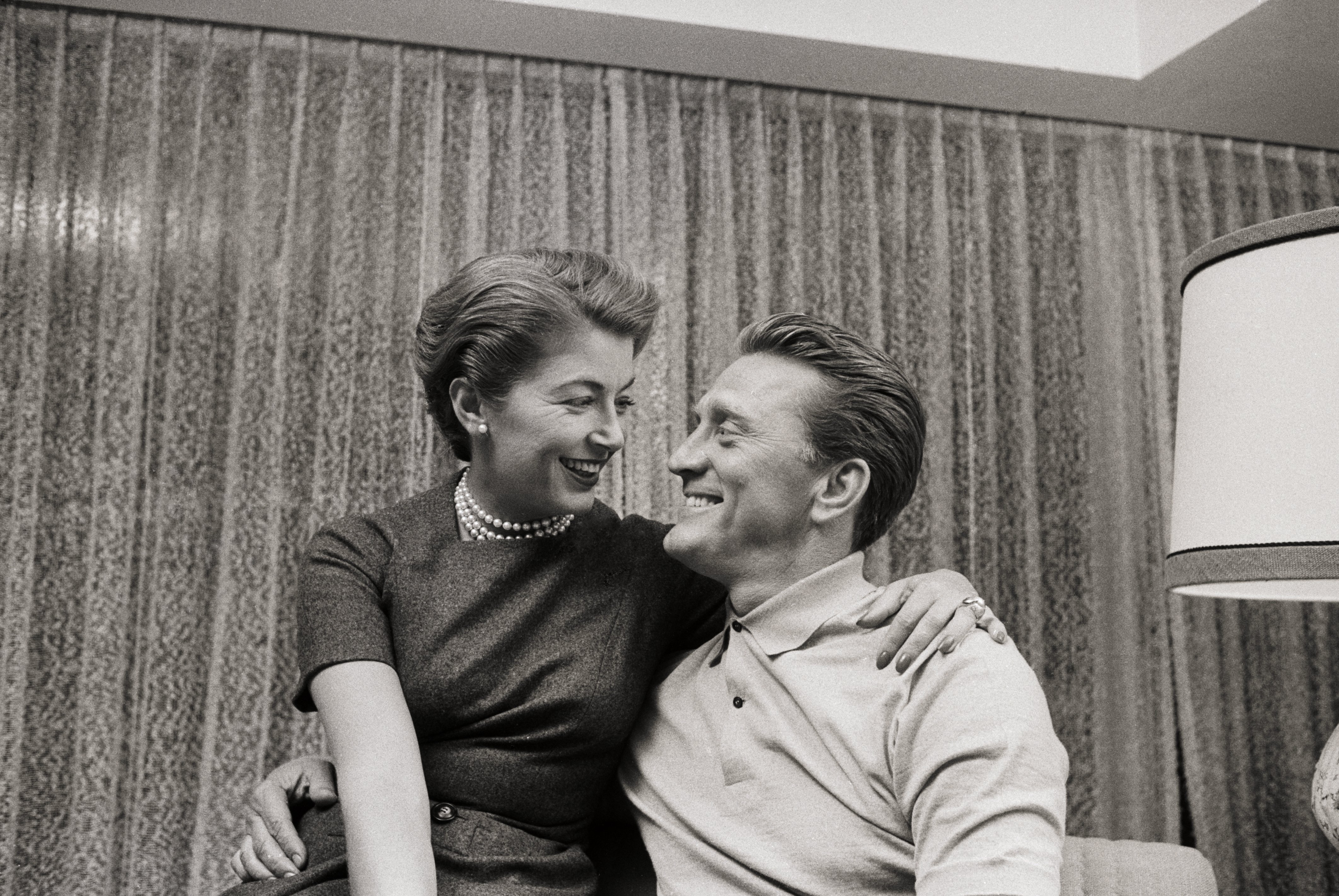 Kirk Douglas and his wife Anna on February 18, 1957 | Photo: Getty Images
After surviving to all that, his attitude to life changed. He even confessed that his son Michael considered that it made him a "much softer guy."
Kirk Douglas' death shocked Hollywood as he was one of the last surviving stars of the film industry's Golden Age. He will be remembered as an icon in Hollywood and as the man who escaped death at least five times.
Please fill in your e-mail so we can share with you our top stories!