People: William & Harry Reportedly Didn't Leave on Good Terms, Family Friend Claims
Prince William's already strained relationship with his younger brother, Prince Harry, has only gotten worse since Harry decided to leave the royal family and move to Canada with his family.
Following months of media speculation about tensions in the royal family, Prince Harry gave a rare interview with television presenter Tom Brady for the ITV documentary "Harry & Meghan: An African Journey," in which he seemingly admitted to a rift with Prince William when he said:
"Part of this role, part of this job and this family being under the pressure it is under, inevitably stuff happens. But look, we are brothers, we will always be brothers."
'As brothers you have good days, you have bad days'

Prince Harry says the 'majority of stuff' written about his relationship with his brother William is 'created out of nothing' and adds: 'I love him dearly' #HarryAndMeghan https://t.co/GWs5KfuovM pic.twitter.com/bW7GVALZR6

— ITV News (@itvnews) October 20, 2019
At the time, Harry had not disclosed to the public that he and Meghan Markle were in talks with the royal family over their decision to step down as senior members.
 In an ominous statement he explained further to Tom about the possibility of a rift, saying they were "on different paths."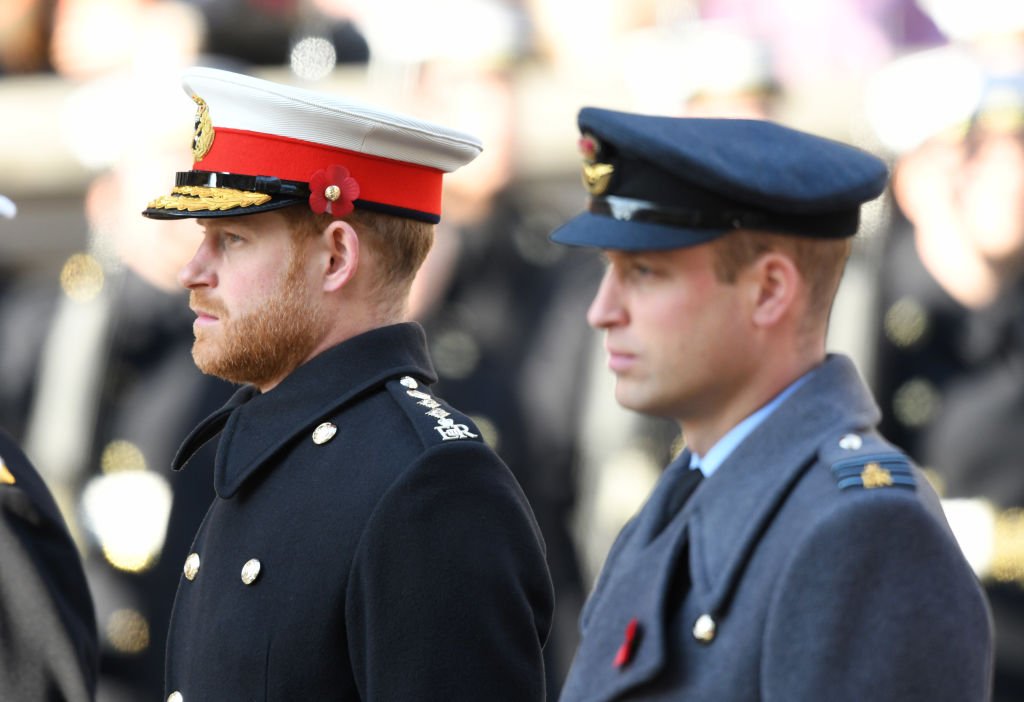 Although Harry ended his response at the time saying that he would always be there for his brother, and William would always be there for him, it appears that the bad blood has lingered since Harry's move to Canada, a family friend 
revealed:
"They didn't leave on good terms by any means, but they are both relieved that it's over. Perhaps [Meghan and Harry] didn't think things through exactly as they could have, but they wanted to be happy."
William and Harry have always been close, and their bond only strengthened after they lost their mother, Princess Diana when they were teenagers.
According to PEOPLE, their rift started in 2017, when William cautioned Harry about moving too fast with Meghan after he had announced his plans to marry her after less than a year of dating.
William's advice is said to have hurt and angered Harry, resulting in the long speculated tension between the two brothers and their households. 
It is reported, William gave Harry the advice to move slowly in his relationship because William taken things slow when had dated his wife, Kate Middleton, for almost eight years before they tied the knot.
With the brother's now on the "different paths" Harry mentioned in the ITV documentary, he is forging a life of financial independence, free of royal protocol in Canada. 
William was recently given a new title by Queen Elizabeth of the Lord High Commissioner to the General Assembly of the Church of Scotland. A source told Closer Weekly, Harry was upset because he saw William's promotion as the royal family "throwing shade" at him for his royal exit.