Mike Bivins & Ronnie DeVoe from New Edition Get Together with Their Families in Beautiful Photo
Ronnie DeVoe and Mike Bivins of New Edition decided to take their families out for a fun-filled get-together, posting about it on Instagram. 
Ronnie DeVoe and Mike Bivins brought their families to Cabo to celebrate the 30th Poison Anniversary, where they spent time together with their kids and wives. 
"Poison" was Ricky Bell, Michael Bivins, and Ronnie Devoe's debut album from when they decided to become a trio following Bobby Brown's departure from the group. 
Through countless breakups and reunions, New Edition members Mike Bivins and Ronnie DeVoe remained close through it all.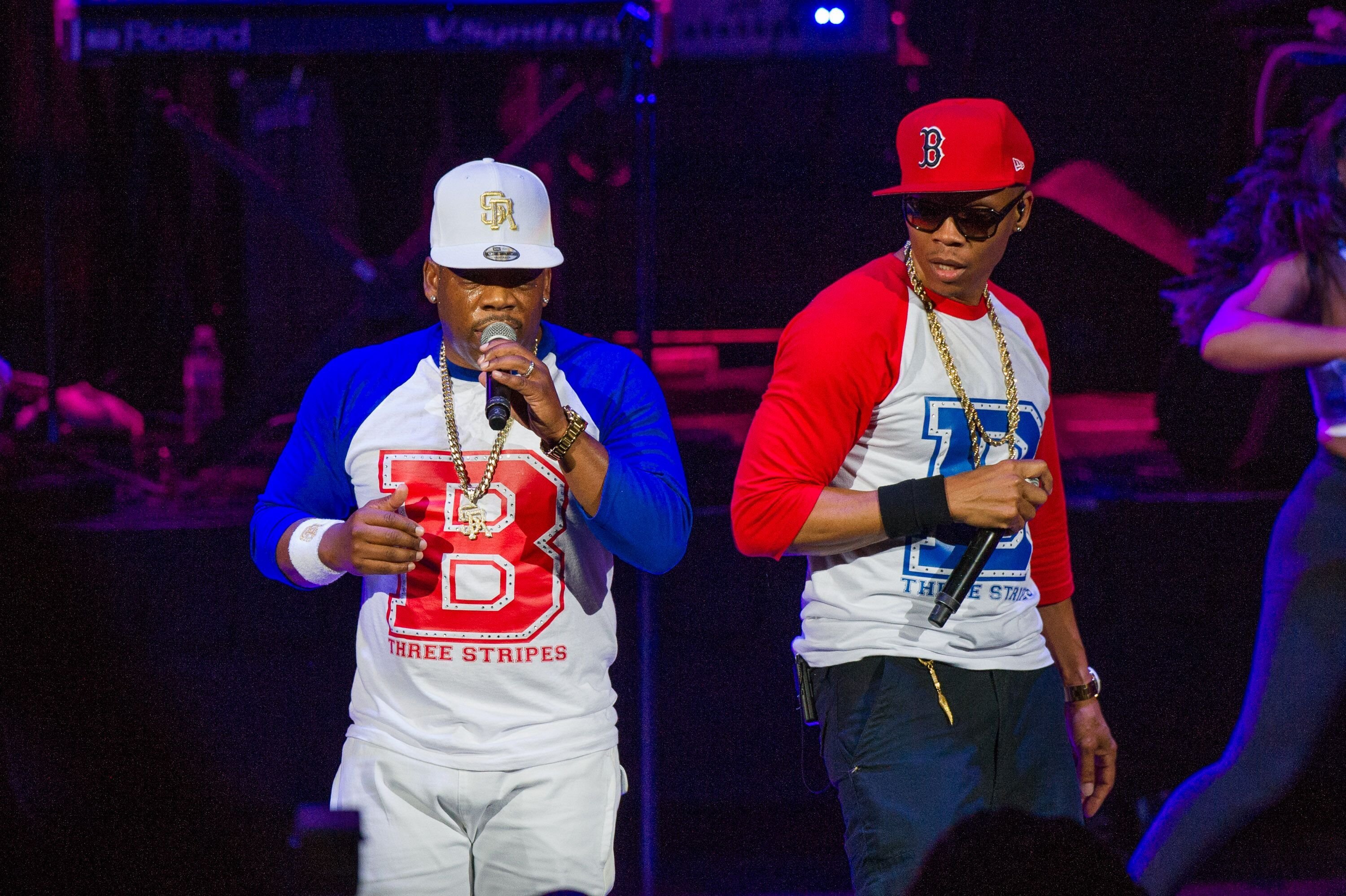 THE RELEASE OF "POISON"
"Poison," which they recorded as trio Bell Biv DeVoe, was a huge hit in 1990, and had songs like "Do Me!" and "B.B.D. (I Thought It Was Me) featured in it. 
Now that their work of art just hit 30 years, they decided to get together and celebrate yet another milestone that they've reached together. 
A FAMILY AFFAIR
From the event, Ronnie decided to share a picture of is and Mike's family sitting closely beside each other on a couch, proving just how close they are. 
Mike and his wife Teasha welcomed their fourth daughter together in 2018, sharing Shi, Star, Savi, and Michael Bivins Jr.
Meanwhile, Ronnie and his wife Shamari share twins Ronald III and Roman Elijah, whom fans always get to see on their social media accounts. 
REMAINING CLOSE THROUGH THE YEARS
Through countless breakups and reunions, New Edition members Mike Bivins and Ronnie DeVoe remained close through it all. That is why it's easy for them to blend their children and wives together because they treat each other like family.
When they're not working on their music, however, Mike Bivins and Ronnie DeVoe are often with their families, making the most out of their time with their children. 
FAMILY FIRST
Ronnie and Shamari DeVoe have been married since 2006, and only welcomed their twins 11 years later in 2017. Since then, the lovely couple has been cherishing their moments with Ronald and Roman, especially enjoying the holiday season with their loved ones. 
As they strolled around South Coast Plaza recently, the adorable family smiled for a picture in front of a huge Christmas tree with their grandmother, who donned an adorable "Grandma Shark" t-shirt from the Pinkfong favorite "Baby Shark."
These are some of the many adorable family activities that the DeVoes do to spend time together, and it's been a treat for fans to watch them on social media.