Angela Simmons from GUHHATL Says She Never Asked Romeo to Be Father Figure to Her Son on 'The Real'
On-screen diva, Angela Simmons got real as she sat with the hosts of "The Real" talk show to talk about her friendship with Romeo Miller.
Both Romeo and Angela are co-stars of "Growing Up Hip Hop;" during their time as partners, they shared a cordial relationship as friends.
Recently, however, Angela revealed to hosts on "The Real" talk show what's been happening with her and her estranged friend.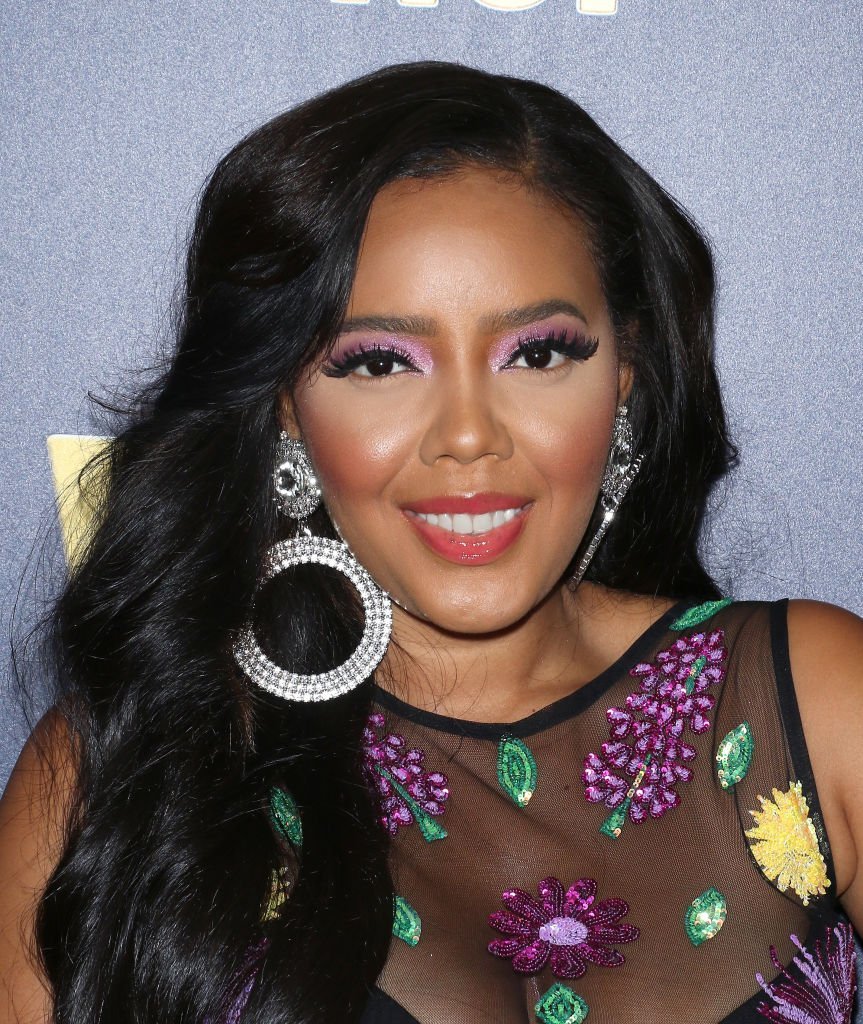 Following the death of her child's father, Sutton Tennyson, ongoing speculations led one of the presenters, Loni Love, to ask if there has been any man acting as a father figure in her baby's life.
Love also inquired if Romeo, who used to be her close buddy, is standing in for Sutton. Angela debunked the rumor and declared that she never asked Romeo for such and that her family is more than enough. According to her:
"See, that's a very touching and weird subject because I would never ask him or anyone to step up for my son. We have an amazing family. My dad. My brothers. I wouldn't do that."
Not only did she seek to clear the air on that issue, but she also stated her surprise at her former friend for making such claims.
This is not the first time the former "Growing Up Hip Hop" star will be explaining her disappointment at her former colleague.
The mother of one has continuously revealed the truth behind the rocky relationship, without hiding her pain
During an appearance on the "The Breakfast Club," Angela Simmons acknowledged her hurt towards Romeo's actions.
After allegedly making promises to be a support system for the TV personality during her time of grief, he blanked out entirely and never tried to establish contact with her. In her words:
"After everything happened, Romeo was like I'm going to be there for you'...but he didn't step up. I still haven't heard from him 'till this day."
While Angela seems to be reeling in pain from false promises, she is also giving her time to her son, Sutton Tennyson Jnr.; she has also shown that her heart will forever remember her deceased fiance.
In honor of her son's father, she took to the gram to post a heartwarming upload of father and son. The star revealed how much their child has grown and how much they miss him.
Simmons' post also detailed some words of appreciation to Sutton's dad, and concluded by saying, "Gone but never forgotten."
While Angela is concerned with showing love to those present and absent, Romeo, is lamenting on her choice of partner. A recent episode of "Growing Up Hip Hop" showed where he blurted that Angela should have chosen him.
Irrespective of the hurt caused by rumors surrounding their friendship, the mother of one has continuously revealed the truth behind the rocky relationship, without hiding her pain.