Billy Porter from 'Pose' Responds to Criticism over His Choice to Wear His Oscars Dress on 'Sesame Street'
'Pose' star Billy Porter responded to criticisms over his decision to wear his extravagant black tuxedo dress for an appearance on the children's show Sesame Street.
On January 30, 2020, Sesame Street made a bold statement in an episode for their 51st season, when they announced that Billy Porter of "Pose" would be appearing on an upcoming episode. 
The caption let viewers know that Porter would be bringing "fierce vibes" to the show for his featured episode.
The promotional image showed on-set photos of Porter posing with some of the show's characters while wearing his infamous velvet tuxedo dress by Christian Siriano, which he wore at 91st Oscar awards.
The episode's preview got off to a controversial start because some viewers thought it was inappropriate for Porter to be celebrating his LGBTQ pride on a children's show. 
When you come to the Oscars, you must dress up. Thanks @CSiriano for creating this custom couture masterpiece. @OscarHeymanBros you have outdone yourselves with your iconic jewels. Style by @sammyratelle Grooming by Anna Bernabe. @TheAcademy #AcademyAwards2019 #oscars #oscars2019 pic.twitter.com/IpTG2OK20x

— Billy Porter (@theebillyporter) February 24, 2019
On Facebook, Republican state senator, Jason Rapert shared his disapproval of the episode, and threatened that he would pass a bill to stop funding to PBS, he argued:
"Do you approve of your taxpayer dollars being used to promote the radical LGBTQ agenda? Taxpayer funds should not be used to try and manipulate young children with the political agenda and worldview of LGBTQ activism."
Rapert said that he objects to public funds being used to promote LGBTQ activist programming, adding that it was "not the right time or the right place," to promote LGBTQ activist programming. In response to his reaction, among others, Porter spoke about his critics saying:
"If you don't like it, don't watch it."
Porter shared his frustrations over his appearance on Sesame Street with Page six, arguing that he finds it odd when people sexualize that fact that he was wearing a dress at an awards show, he explained:
"The really interesting thing for me is that that's what it's all about when it comes to LGBTQ people, the first thing everyone wants to talk about is how we having sex. Stay out of my bedroom and you will be fine."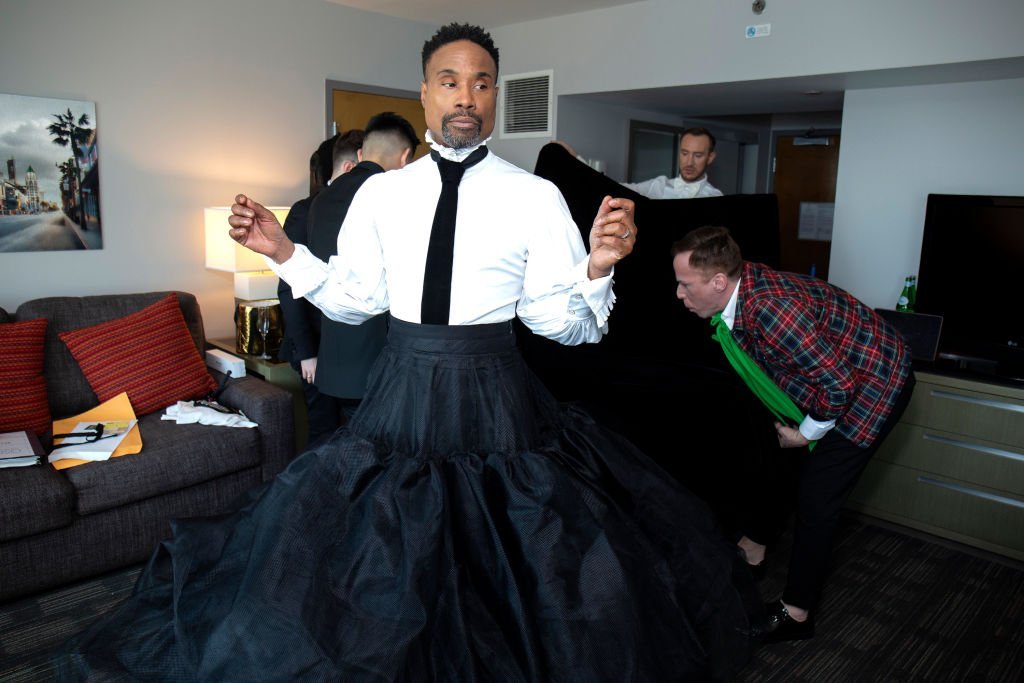 According to 
PEOPLE
, Porter revealed that working on the show "Pose" helped him embrace his gender fluidity.
He said the themes on the show helped him understand himself better in terms of the challenges he faced with his masculinity and what he could wear based on what is considered acceptable.