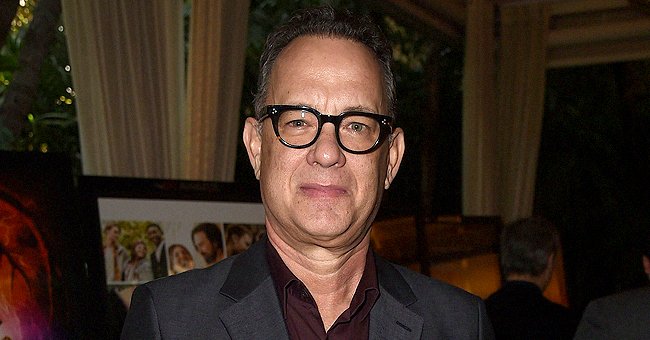 Getty Images.
Tom Hanks Showed His Fitness Skills by Doing Push-Ups with US Army Sergeant on Oscars Red Carpet

It became "A Beautiful Day in the Neighborhood" when Tom Hanks and a US Army sergeant impressed with their pushup skills on the red carpet at the Oscars on Sunday.
Tom Hanks looked dapper in his tux as he arrived on the red carpet of the 92nd Annual Academy Awards ceremony after receiving his first Oscar nomination since 2001 for his role in "Cast Away."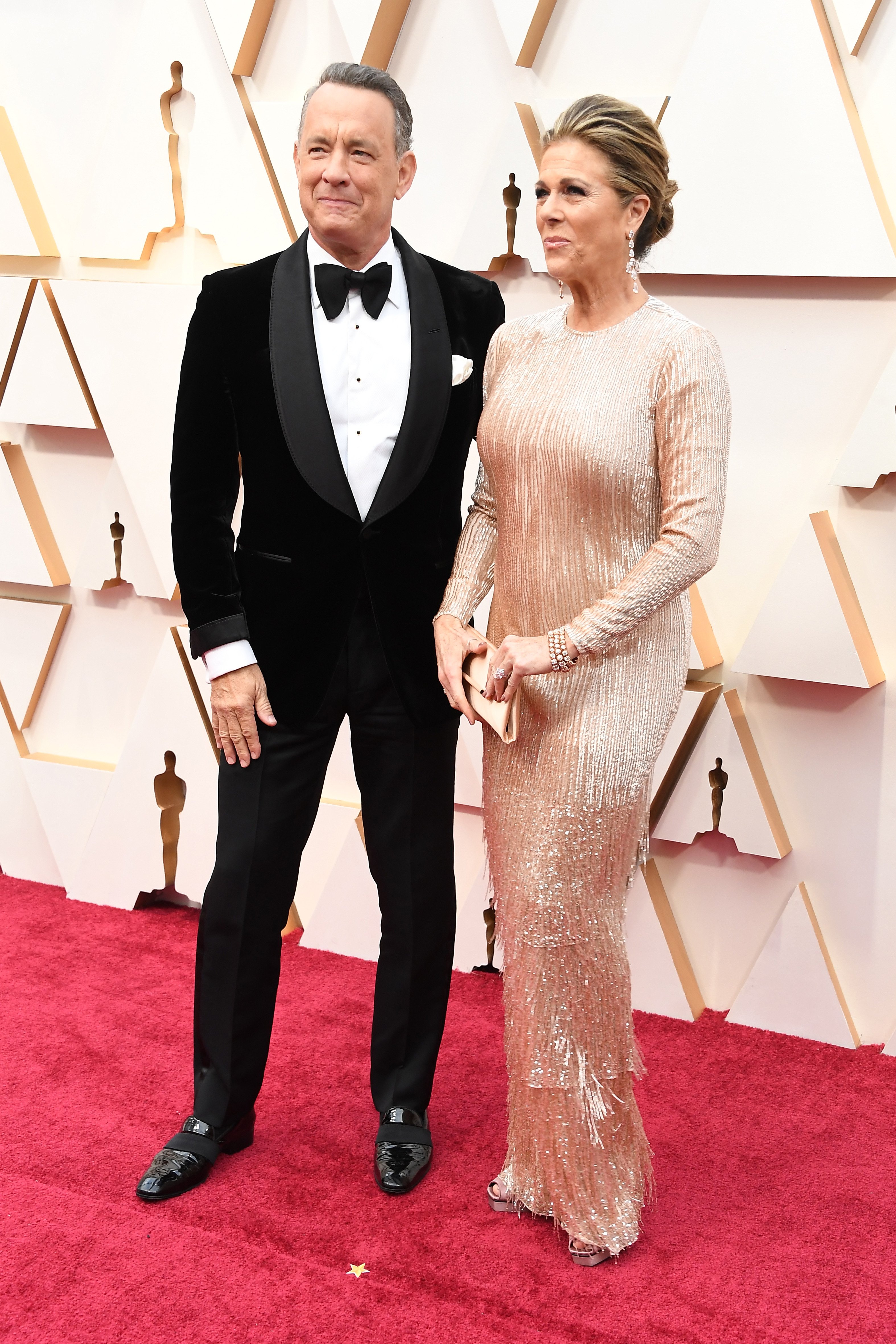 Tom Hanks and Rita Wilson attend the 92nd Annual Academy Awards at Hollywood and Highland on February 09, 2020, in Hollywood, California. | Source: Getty Images.
This time around, Tom's portrayal of Fred Rogers in "A Beautiful Day in the Neighborhood" landed him a nomination for Best Supporting Actor. All smiles on the red carpet, Tom felt like sharing an eye-turning moment with a member of the US military.
Tom motioned for the US Army sergeant to join him and without hesitation, the pair dropped to show off their push up skills. A group of soldiers excitedly cheered the pair on, as Tom and the military also share a special bond that goes back to 1999.
In 1999, "Saving Private Ryan" won five Academy Awards. Impressed by Tom's portrayal of a captain in the film, the military inducted him into the US Army Rangers Hall of Fame as an honorary member.
The 63-year-old actor most recently received the coveted Cecil B. DeMille Award for his "outstanding contributions to the world of entertainment" at the 77th Annual Golden Globe Awards last month.
A contribution to showbiz that most notably began in the 1990s, when Tom showed his steel as a leading man in "Forrest Gump," and "Philadelphia," for which he won back-to-back Oscars.
For his first Oscar nomination in nineteen years, Tom went up against Anthony Hopkins for his role in "The Two Popes," Al Pachino and Joe Pesci in "The Irishman," and Brad Pitt in "Once Upon A Time... In Hollywood."
Even though the award eventually went to Brad Pitt, Tom Hanks is proud of his performance in the movie. A performance that added to an impressive career built on Tom living his dream. During a recent interview with People, Tom said:
"When I realized that being an actor was a thing, a job, a craft; I [didn't] think there could be anything that could possibly be more fun that."
Apart from his successful career, Tom Hanks can boast with a 31-year-marriage to fellow actress Rita Wilson. Tom first laid eyes on Rita when she debuted as Pat Conway on "The Brady Bunch" in 1972.
However, nine years later, Tom met his crush when Rita guest-starred alongside him on the series "Bosom Buddies."
The pair fell in love, and after sorting out their respective private lives, Tom and Rita tied the knot on April 30, 1988. By 1995, Rita had given birth to both their sons, Truman and Chester.
Please fill in your e-mail so we can share with you our top stories!