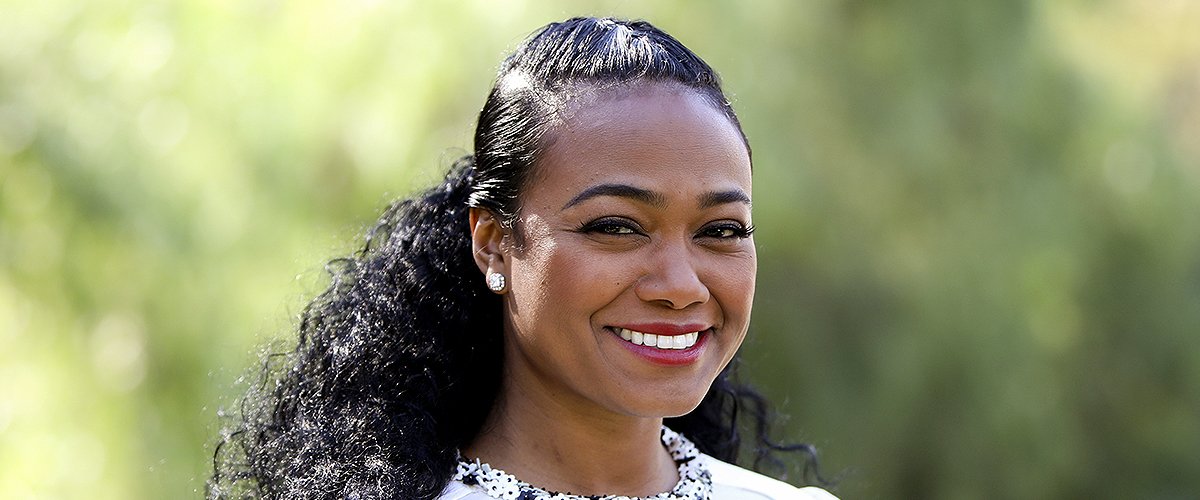 Getty images
Tatyana Ali from 'Fresh Prince' Is Honored by Harvard University with 2019 Trailblazer Award
"Fresh Prince of Bel Aire's" Ashley Banks gives a keynote speech at Harvard.
Any keynote speech given by Ashley Banks from "The Fresh Prince of Bel Aire" would have to be all about fashion, but actress Tetyana Ali (the real Ashley Banks) is neither shallow nor vain.
Tetyana, who started her acting career at the age of 6 on the beloved children's show "Sesame Street," is a college graduate, and passionate about fostering education in the Black community.
Tatyana is a three-time National Association for the Advancement of Colored People (NAACP) Image Award winner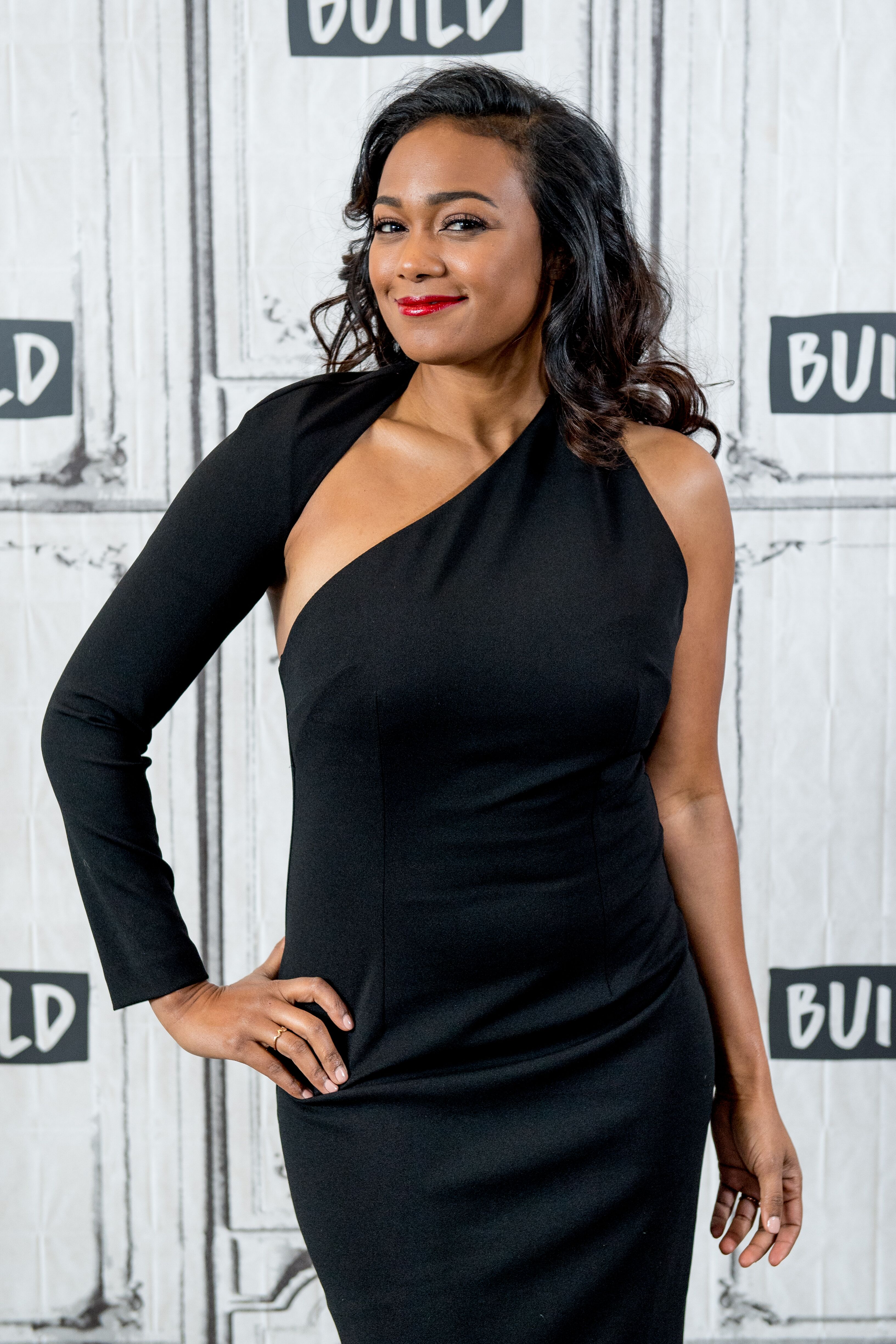 Tatyana Ali discusses American Heart Association's "Go Red" campaign with the Build Series at Build Studio in 2018| Source: Getty Images
TATYANA ALI RECEIVES AWARD FROM HARVARD
On May 2, 2019, Tatyana was summoned to her alma mater, the prestigious Ivy League Harvard to receive the Trailblazer award and to address the year's graduates.
Tatyana, who graduated from Harvard in 2002 with a Bachelor's Degree in African-American Studies and Government, shared her emotion in a touching Instagram post. She wrote:
"Last night was incredible! I was given the trailblazer award at @harvard 's Undergraduate Black Graduation. To be recognized by students at my alma matter in this way just takes my breath away."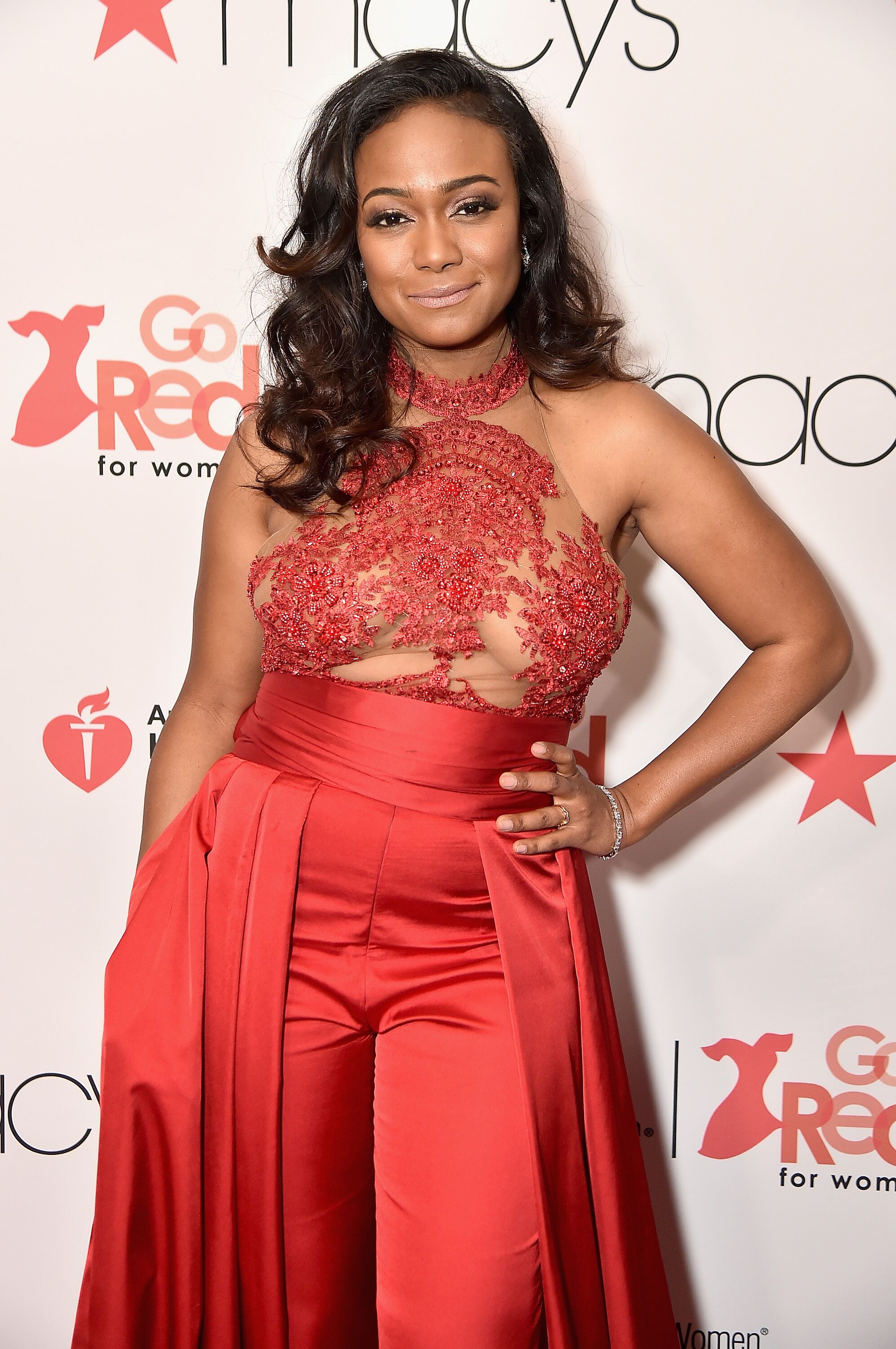 Tatyana Ali walkes the runway for the American Heart Association's Go Red For Women Red Dress Collection 2018| Source: Getty Images
TATYANA ALI HARVARD GRADUATE
At the time that Tatyana graduated from Harvard, African American students comprise 6% of the student body, and in the last 18 years, that number has risen to a mere 7,8%, even though the African American population in the US is 12,3%, according to Gallup.
TATYANA ALI GIVES KEYNOTE SPEECH
Tatyana was invited to give the keynote speech, in which she encouraged the 2019 graduates to follow their dreams, and praised them for their passion for excellence which had led them to attend one of the most prestigious and academically demanding universities in the world.
TATYANA ALI - AN ADVOCATE FOR EDUCATION
This was not the first, and will surely not be the last time that Tatyana has been asked to speak to students about her own experience, both academic and as an actress, Tatyana, even though she had a successful career on TV and in music, did not neglect her education.
TATYANA ALI RECOGNIZED FOR HER ACTIVISM
Tatyana is a three-time National Association for the Advancement of Colored People (NAACP) Image Award winner. The NAACP is a civil rights organization whose stated goal is to promote justice for African Americans.
TATYANA ALI - HONORED BY BLACK ACTION SOCIETY
The Black Action Society has had Tatyana address the community at the William Pitt Union Assembly Room, speaking to Pitt students about her own experience as an African American at predominantly white Harvard.
TATYANA ALI - MOTHER OF 2
Tatyana's passion for education has been increased by motherhood. The singer/ actress was pregnant with her second child at the time she received her Trailblazer Award and gave birth to her second son in August 2019.
TATYANA ALI'S HUSBAND
Tatyana married Dr. Vaughn Rasberry, an assistant professor of English at Stanford University in July 2016, and the couple announced the arrival of their first son in September 2016. The happy couple met on the popular online dating website, eHarmony.
TATYANA ALI' ACTING CAREER
SInce 2017, Tatyana has starred in a series of films, including "The Good Nanny," "Wrapped Up In Christmas," "Doe," "College Dating App," and "The Reason." Her TV career also blossomed in the last few years, with participations in "The Bobby Brown Story, "Jimmy's Mom," and "Christmas Everlasting," among others.
TATYANA ALI REMEMBERS "FRESH PRINCE"
Tatyana remembers her participation in "Fresh Prince" fondly, and revealed that the cast members were genuinely fond of each. She recalls that the young Will Smith was enormously entertaining and kept them all in stitches, even after the cameras stopped rolling.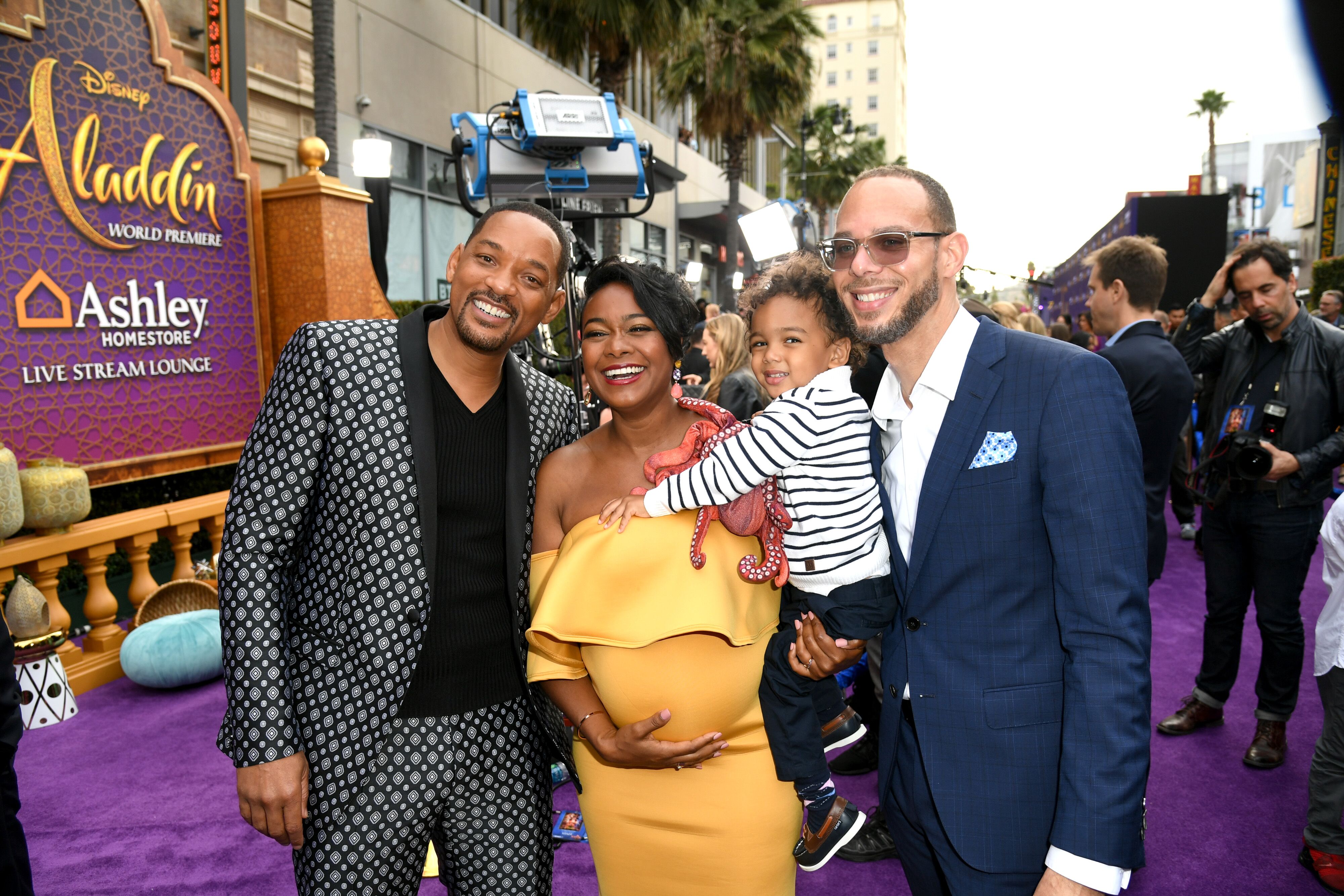 Tatyana Ali with Will SMith at the 2019 premiere of "Aladdin"| Source: Getty Images
WILL SMITH ENCOURAGED TATYANA ALI TO SING
Will, who had the opportunity to hear Tatyana sing several times on the show, encouraged her to record - which she did. Recently, Tatyana was one of the "suspects" in "The Masked Singer," but her last single was "Wait For It" which was released in 2014.
In the last years, Tatyana's focus has been primarily on her growing family, and on her political activism.
She is an inspiration to many, and an example of what can be achieved with determination.
Please fill in your e-mail so we can share with you our top stories!