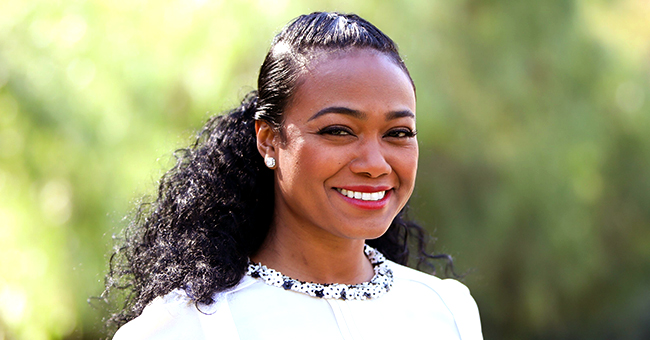 Getty Images
'Fresh Prince of Bel-Air's Tatyana Ali Graduated from Harvard & Is Expecting Her 2nd Baby

Tatyana Ali had her breakthrough role on "The Fresh Prince of Bel-Air," which became a sensation back in 1990. The show ran until 1996, and by that time, Tatyana had become a household name in the industry.
After her big break, Ali would go on to have a few more shows, and a stint as a singer where she released two albums before ultimately starting her own business, getting married, and starting a family.
Taking a step back from the entertainment industry, she decided to pursue other things instead, such as getting a degree from Harvard which she completed in 2002 and speaking in different conventions and conferences around the country.
Her Harvard Diploma
Tatyana began studying at the esteemed university in 1998, before graduating in 2002 with a degree in African-American studies and Government. According to Ali, her time at Harvard inspired her to share what she's learned to others in simple ways:
"Education has been such an important part of my life and of my family's life … I feel like I've experienced so much since my own graduation [that] I'd like to impart some of the things I've learned; it takes real dedication and commitment to get a degree."
Life After Hollywood
That is why she partners up with organizations like Step Up Women's Network and Teach for America in many conventions across the country.
In 2016, she married Dr. Vaughn Rasberry, a literature professor at Stanford. Now, the couple is expecting their second child. They first met through a website called "eHarmony," a dating site. Before finally meeting on Skype, they first wrote letters to one another.
A Growing Family
They welcomed their first child, Edward Aszard Rasberry in September 2016, and are now expecting their second child. The actress shared about her pregnancy on social media, saying it was about time for her to let everyone know about the good news.
"I was on a work trip recently and I thought it was about time I captured my baby bump. We're so excited! They say every pregnancy is different and they ain't lying. Phew! I'm exhausted this go round, swirling with emotion and starving, like constantly. Feeling very blessed. #BabyRasberry," she posted.
Despite taking a step back from Hollywood, Tetyana continues to lead a meaningful and eventful life, as she's decided to make a difference elsewhere.
Congratulations on baby number 2!
Please fill in your e-mail so we can share with you our top stories!