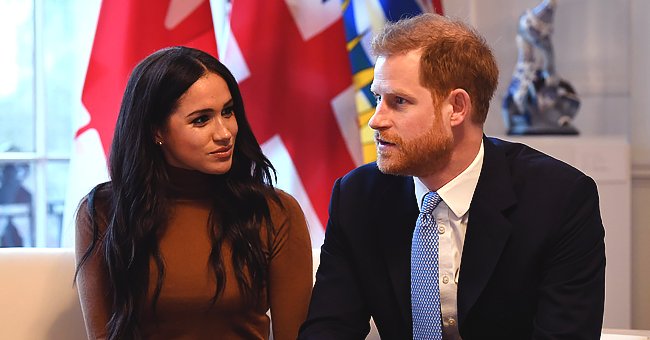 Getty images
Daily Mail: Meghan & Harry Risk Looking Tacky after Possible $1M Check for Rumored Appearance at JP Morgan Event

Meghan Markle and her Prince stand the risk of being considered "Tacky" amid other things after they reportedly pocketed a million dollars for a new gig.
When Meghan Markle and Prince Harry gave up the luxurious life of royalty to live as ordinary people do, they made it clear that the Crown would stop paying their bills. And so far, they've kept their word.
The Duke and Duchess of Sussex also made it clear that they would pursue business ventures to enable them to fend for themselves. They have kicked off with it.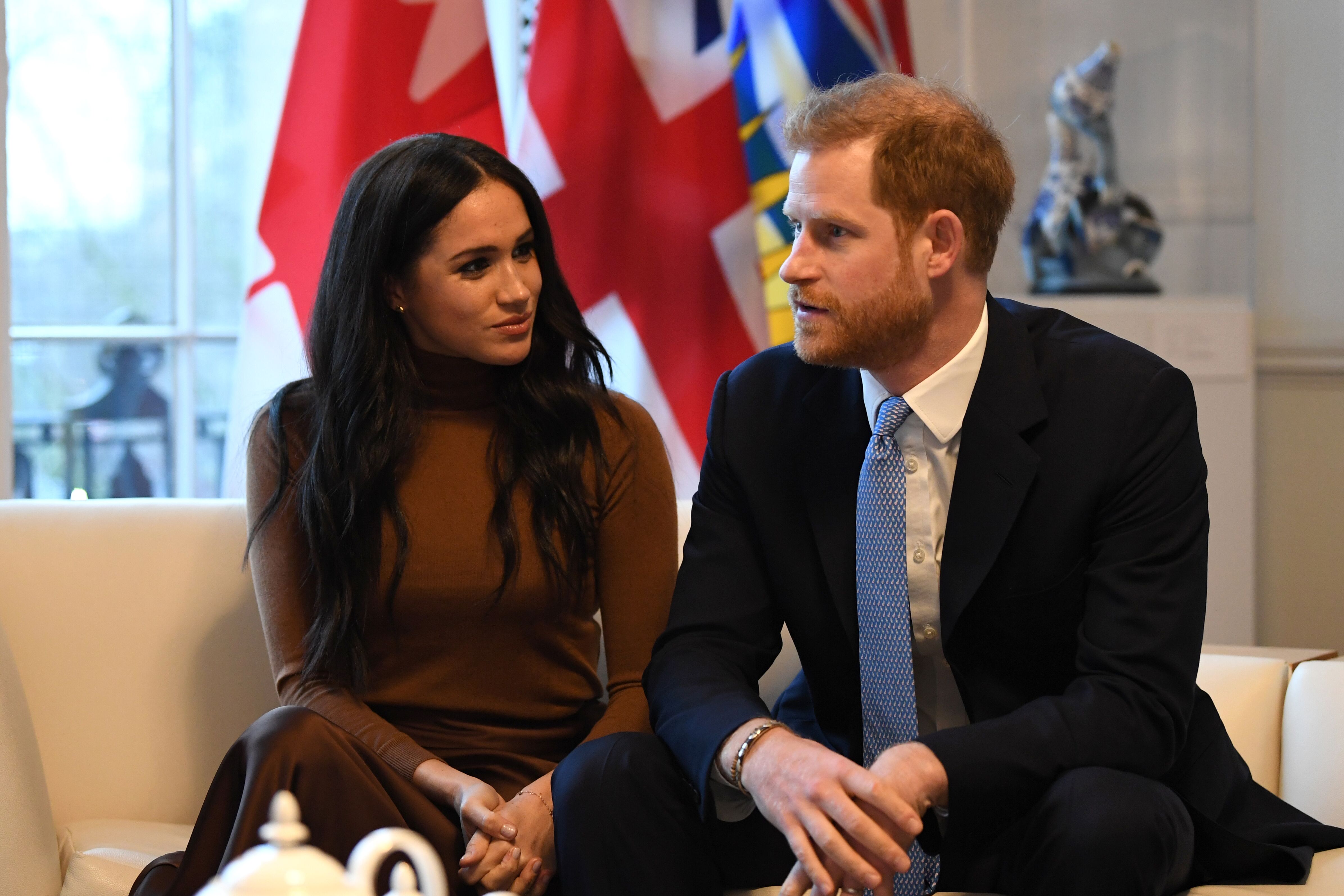 Prince Harry, Duke of Sussex and Meghan, Duchess of Sussex gesture during their visit to Canada House in thanks for the warm Canadian hospitality and support they received during their recent stay in Canada, on January 7, 2020 in London, England | Photo: Getty Images
The couple recently stepped away from their Canadian bubble to travel to Miami, in the neighboring US for a speaking engagement at a JP Morgan Conference. They got paid $1 million for the gig.
While the amount is a lot and the Royals are smiling to the bank, The Daily Mail reported that they risk getting seen as "Tacky." The news outlet quoted a PR expert, Mark Borowski, who said,
"This shows how difficult it is going to be. They've got to make a lot of money, and they are going to slip up on the way… Harry and Meghan need to avoid [being] perceived as tacky."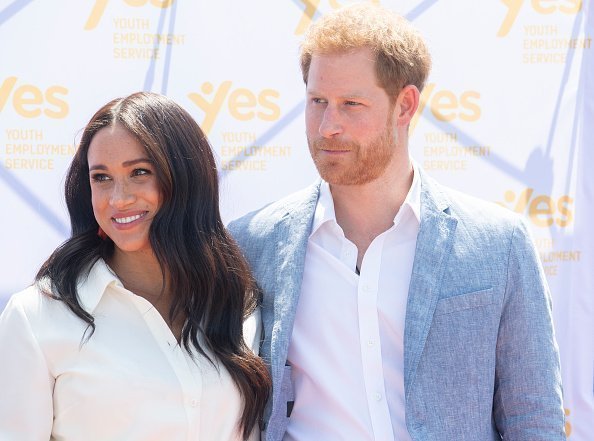 Prince Harry and Meghan Markle on October 2, 2019 in Johannesburg, South Africa | Source: Getty Images
The expert noted that not everyone has the means to pay the couple as JP Morgan. The challenge, therefore, would be finding a way to maintain the integrity of the Sussex brand.
Borowski also believes that Prince Harry might run out of talking points. The latter stems from the fact that the Royal's speech bordered on his mental health challenges.
Harry and Meghan also have bodyguards and recently beefed up their security.
The dad-of-one focused on the impact of his mom, Princess Diana's death on his life. He noted that it affected him for most of his life, and he had to seek the help of a professional.
Harry also spoke on his and Meghan's decision to step away from the Royal life. He admitted that while they have no regret, it has not been easy for them.
While that might be the case, the Sussexes have also been very happy with their new life. The couple and their son, Archie, are happily living their best life, taking long walks, and enjoying home-cooked meals.
The family-of-three reside in a $14 million property on Vancouver Island. The house has a gated entrance, and woods surround it.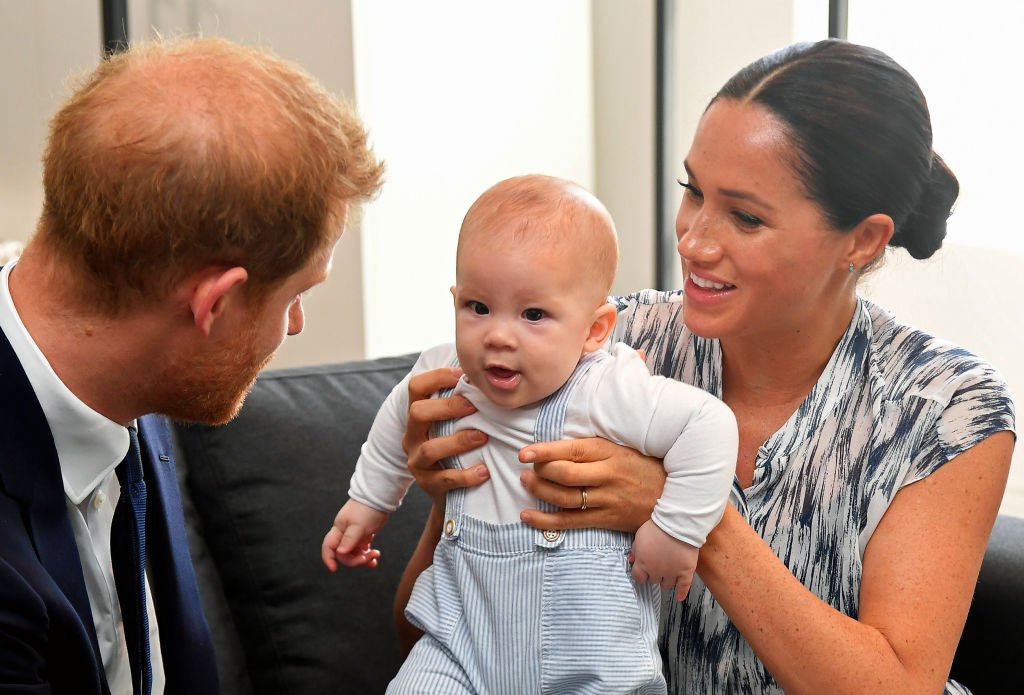 Prince Harry, Duchess Meghan, and their baby son Archie on September 25, 2019 in Cape Town, South Africa | Source: Getty Images
It also has a beachfront, and the couple has security cameras around the property. Harry and Meghan also have bodyguards and recently beefed up their security.
The property which is on rent has served as the hideaway for the Sussexes since their "Megxit." Now that they have reentered the world, it would be the place they return to and build memories with their son, Archie.
Please fill in your e-mail so we can share with you our top stories!