Jeremy Roloff's Daughter Ember Insists That Dad Wears Ugg Boots Just like Her in Cute Clip
Jeremy Roloff's daughter Ember is the little woman of the house. She wanted her dad to look just like her in uggs boots and she wouldn't take no for an answer. 
Over the weekend, Jeremy Roloff shared the cutest photo and clip of him and daughter Ember as the two prepared to go out. According to Jeremy, they were going to give his wife, Audrey, a break. 
However, there was one thing keeping them from rolling out. Little miss Ember would not let her dad leave without changing his shoes. The post is found below.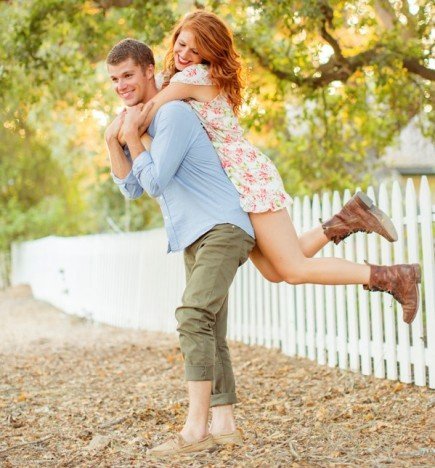 Jeremy and his daughter go out
In the first shot Jeremy shared, he showed the end result of two-year-old daughter Ember's adorable request. The pair stood side by side with Jeremy in a large brown hoodie and Ember in a blue sweater. 
Jeremy wore black pants while Ember wore dark pink ones. On their feet, both of them wore brown ugg boots. In the slide that followed, fans learned why that was.
Ember gets her wish
A short clip showed as Jinger walked up to Ember and asked her what's wrong. "Did you want to match Dada?" she said. Ember quickly confirmed it, drawing Jeremy over. 
Jeremy obliged by immediately kicking off both his shoes and putting on the ugg boots instead. As he did so, Jeremy said he can't go out with the boots but then changed his mind.
Jeremy know who's the boss
Either way, he was going to comply with his daughter's request. He wrote in his caption: "When your daughter asks to match you, one doesn't decline." 
We wonder if Jeremy will be quick to do son Bode's bidding when he gets older. Jeremy and Audrey welcomed their first baby boy last month and everyone, including Ember, was thrilled.
A special welcome for Bode
The little girl even made a sign to welcome her baby brother home. Audrey, who shared the photo to her Instagram stories, showed the colorful work of art that Ember prepared. 
"I think she's gonna be a great big sis," wrote the doting mom over the picture. A couple of weeks later, Audrey updated fans with a cute pic of Ember along with the sweetest caption.
Ember goes berry-picking
Audrey revealed that Ember is doing a great job as a big sister and is always eager to help. Even before that, Ember would chip in and do what she could. 
Last July, for instance, the little girl was spotted berry picking with her parents and, based on dad Jeremy's caption, she was doing a pretty good job with her task. 
Jeremy also noted how Ember likes to read to her parents, cook them up food in her kitchen, and show them how to change diapers on her dolls. Sounds like Ember helped them get ready for Bode's arrival.