Magic Johnson's Oldest Son Andre Once Talked About Kobe Bryant Not Joining the Lakers' Front Office
Magic Johnson considered Kobe Bryant as "the best Laker of all time," and their families had been close for years. So, when Kobe retired from basketball and started his new business ventures, Magic's on Andre Johnson made sure to let everyone know how proud his family was of Kobe's new adventures.
Magic Johnson is considered by many people as the best basketball player to have ever played with the Los Angeles Lakers, a titled that he prefers to share with the late Kobe Bryant, who died in a tragic helicopter crash on January 26.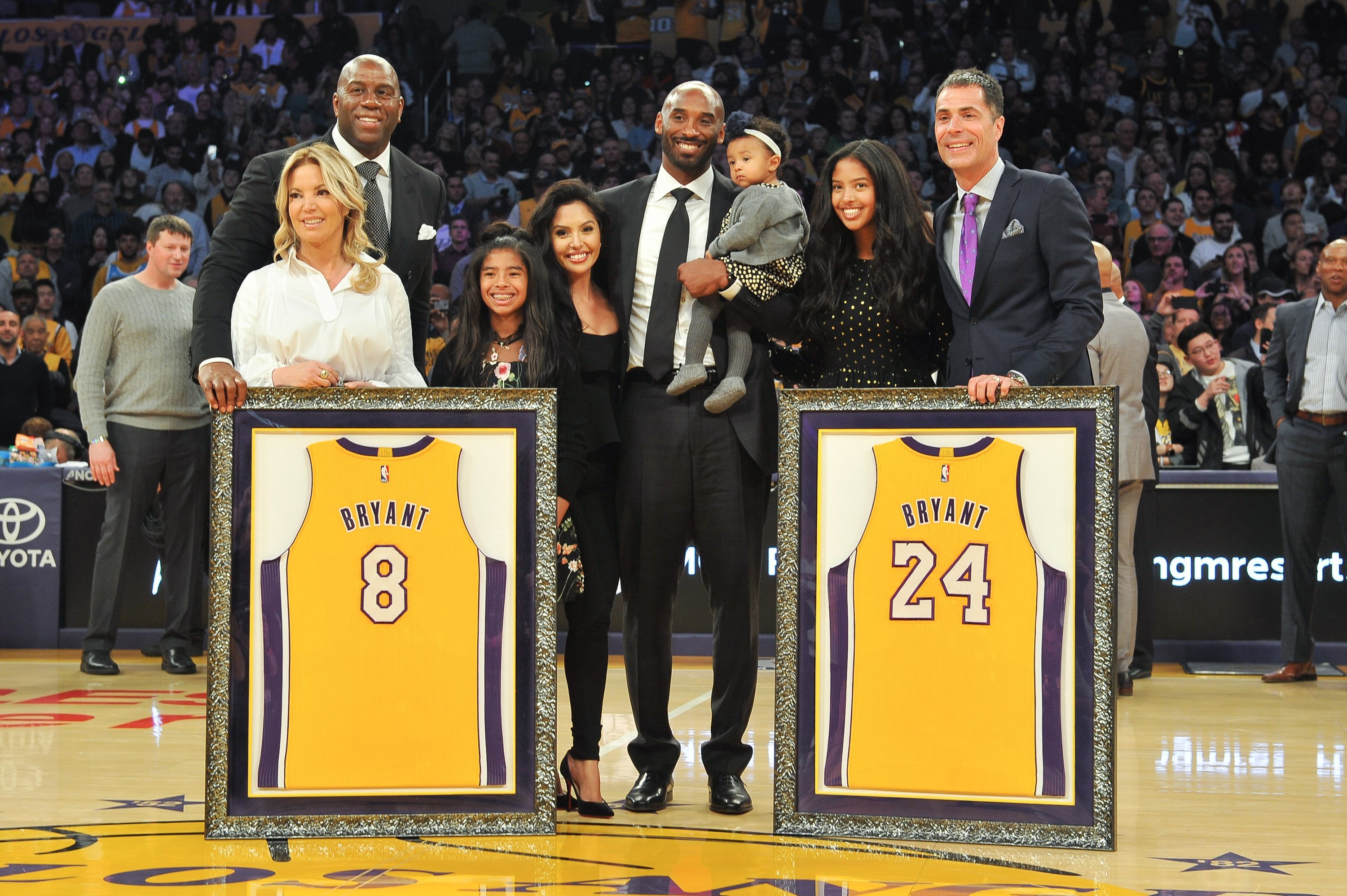 Twenty years his senior and mentor, Magic shared more than the passion for basketball with Bryant. They also enjoyed having talks about being fathers and husbands, as Johnson revealed in a heartfelt tribute to Kobe posted on social media.
Magic and his family were always close to the Bryants, and two years ago, Andre Johnson couldn't hide his pride while talking about Kobe to TMZ.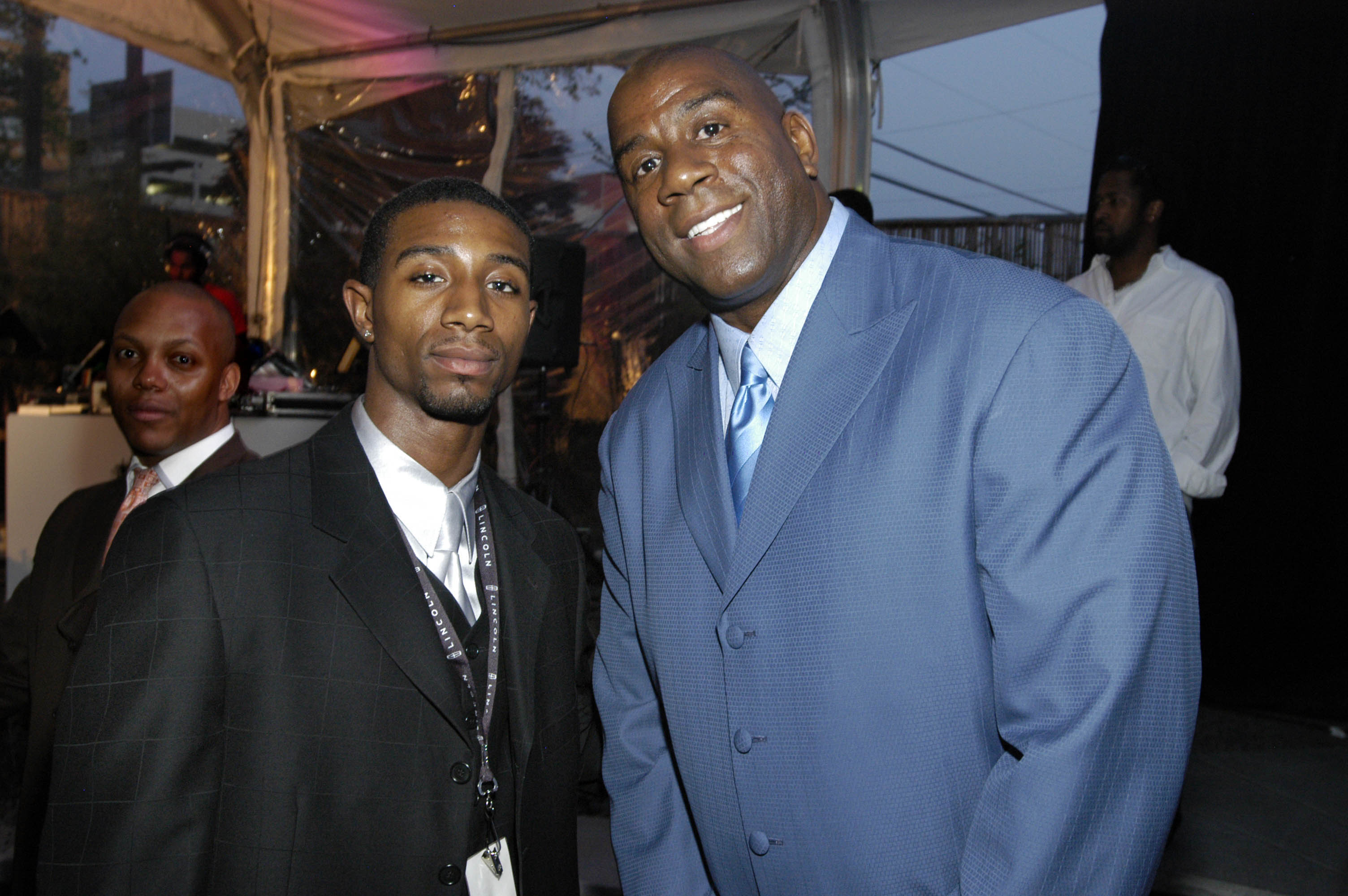 KOBE FOLLOWED HIS SECOND CALLING
Andre, who is Magic Johnson's son from a relationship with Melissa Mitchell, might have not followed his father's steps into basketball, but he's a big fan of the sport.
In 2018, two years after Bryant retired from the NBA after 20 years playing with the Lakers, TMZ caught up with Andre at the lobby of a building to talk about his father's new position as president of basketball operations for the team.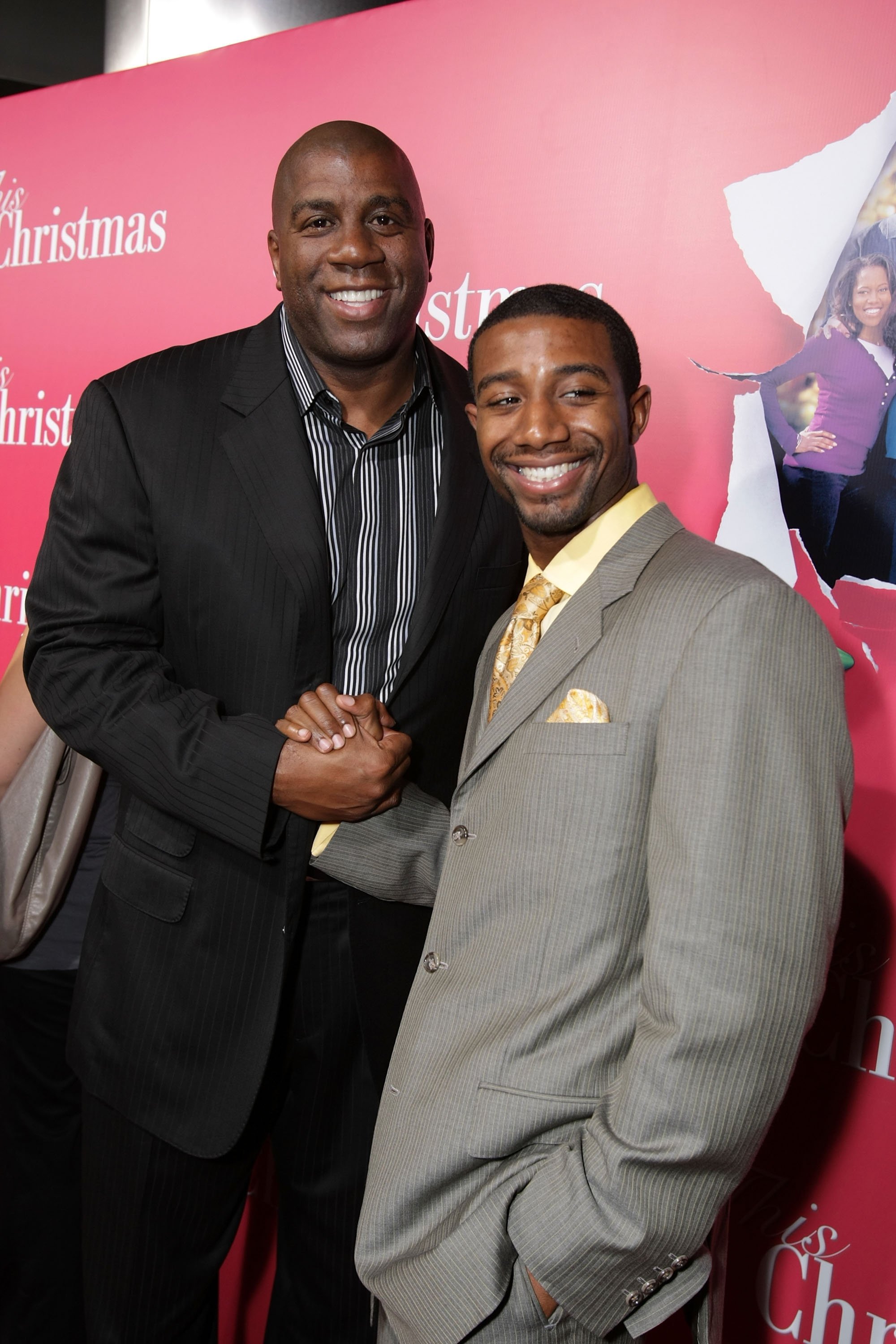 Among other things, Andre was asked if there was a possibility of Bryant joining Magic in an executive position at the Lakers' front office.
However, at the time, Bryant was in the middle of producing his Academy Award-winning animated short "Dear Basketball" and his first book, "The Mamba Mentality: How I Play," had just been released.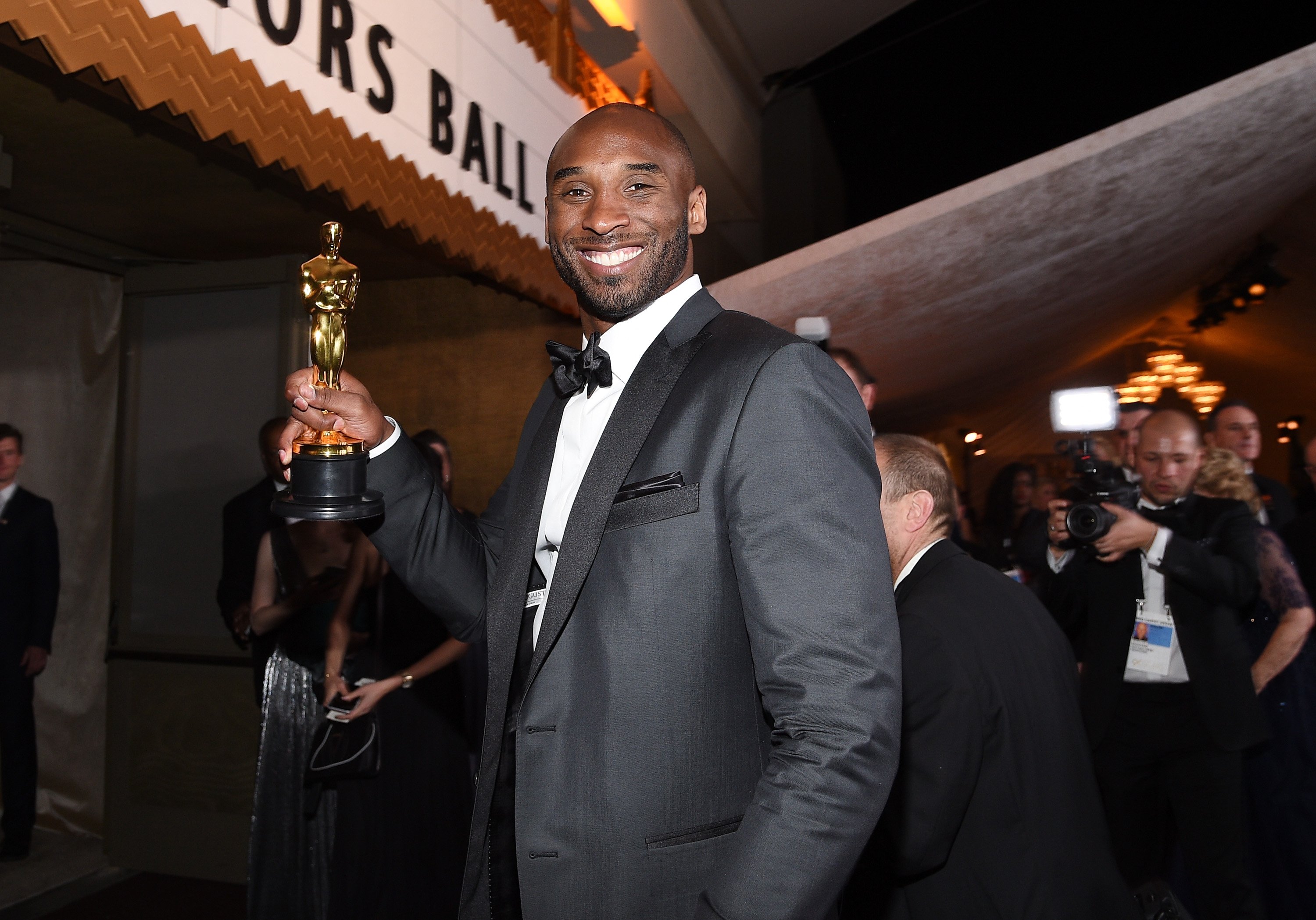 So, Andre explained to the reporter:
"No, he's focused on building his company and storytelling, and we're happy to see him take that path. It's something he's always wanted to do."
As the reporter insisted, Andre explained that Bryant was done with basketball in that capacity, but mentioned how Bryant was starting to help the youth with the Mamba League. "So that's exciting," Johnson concluded.
GONE TOO SOON
As Andre mentioned, Bryant was mentoring his daughter's Gianna female basketball team. He and the 13-year-old girl were on their way to a school game alongside nine more people when their helicopter crashed on a steep hill in Calabasas, California.
Andre paid his respects by sharing a picture to Instagram with a quote from Bryant about making choices and facing the consequences.
Magic, on the other hand, posted a lengthy text accompanied by a series of pics of Kobe and Gianna, and some of him and Kobe through the years to honor his friend. Part of the caption read:
"My friend, a legend, husband, father, son, brother, Oscar winner and greatest Laker of all-time is gone. It's hard to accept. Kobe was a leader of our game, a mentor to both male and female players [...] Words can't express the impact that he had on the game of basketball."
Kobe and I shared so many special conversations about life and basketball. We had so much in common off the court. I used to love talking to him about Lakers basketball, being fathers and husbands and how much we loved Italy. I will miss those conversations and him so much. pic.twitter.com/PIv7obzr2x

— Earvin Magic Johnson (@MagicJohnson) January 26, 2020
Magic also talked about Bryant on a visit to Jimmy Kimmel's show he had scheduled two weeks before the tragedy, an appearance he refused to cancel because Kobe would want him to keep going in life.
"He was enjoying life — and went away too early," Johnson said.
MAGIC'S SHORT TIME IN THE FRONT OFFICE
A year after signing a four-year, $154 million deal with LeBron James for the Lakers, Magic Johnson decided to quit to his executive position in the team to go back to his roots as an NBA ambassador and a mentor to the new generations.
"I want to go back (to) having fun. I wanna go back being who I was before taking on this job," Johnson, who first retired from the NBA in 1991 after testing positive for HIV, shared with reporters at an impromptu press conference in April 2019.
"We thank him for his work these past two years as our President of Basketball Operations," the team said in a statement, "and wish him, Cookie, Andre, EJ, and Elisa all the best with their next steps. He will always be not only a Lakers icon but our family."
Aside from Andre, Magic shares son EJ and daughter Elisa with his wife of almost two decades, Cookie Johnson. He's also the grandfather of Andre's kids, Avery and Gigi.