Entertainment Tonight: Kylie Jenner & Travis Scott Truly Enjoy One Another and Are in Love, Says Source
A few months after they announced their split, Stormi's parents, Kylie Jenner and Travis Scott, still seem to enjoy each other's company.
It's been almost four months since the reality star, Kylie Jenner, split from her boyfriend, Travis Scott. However, they aren't acting like exes.
On several occasions, the ex-couple has left fans wondering what exactly is going on between them as they have been spotted making appearances and spending time together.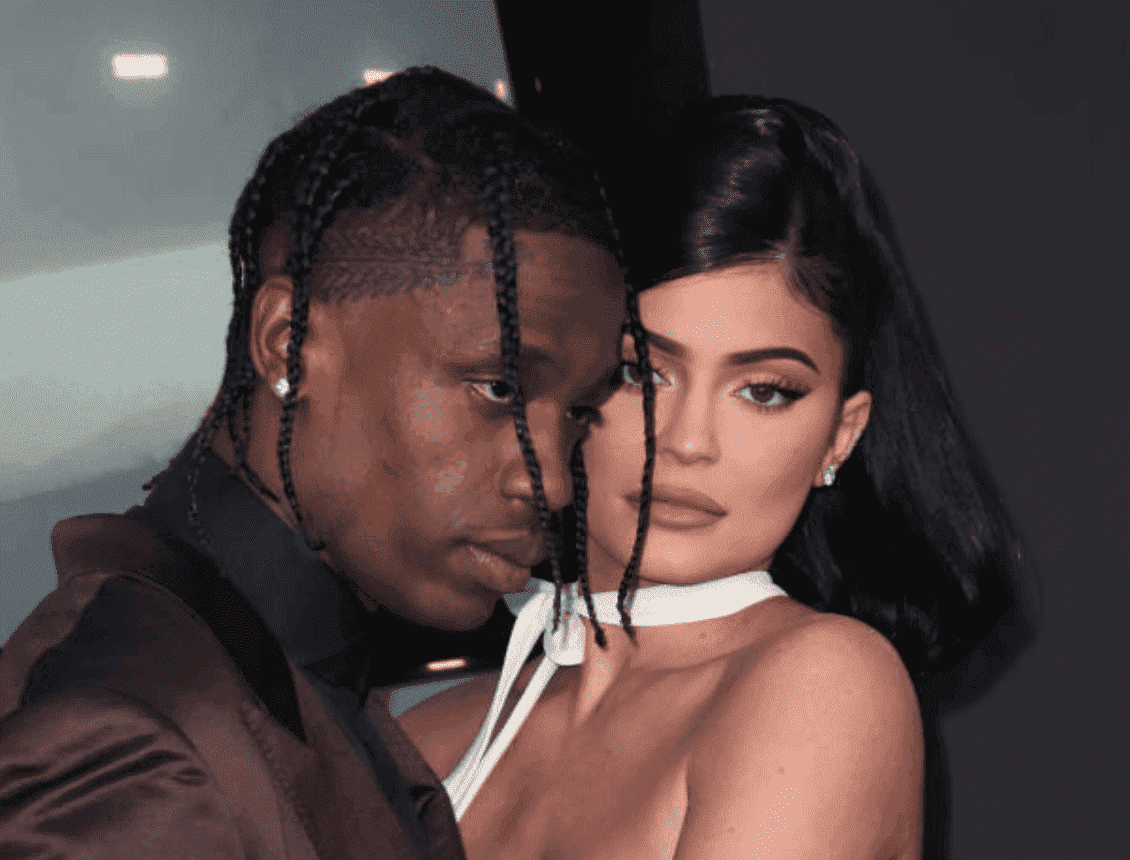 Apart from throwing a party for their mini-me earlier this month, for her second birthday, they both attended this Sunday night's Vanity Fair Oscars together with Kylie's sisters.
According to sources, they might just be in love as they seem to be enjoying each other's company. A source told Entertainment Tonight:
"Kylie and Travis truly enjoy one another and are in love, but it can often be hard navigating their lives at such a young age."
The duo was also in attendance at Jay-Z and Beyonce's Star-Studded 2020 Oscars after-party in the company of Kourtney and Khloe.
Travis apparently isn't only getting along with Kylie, he is also on good terms with her sisters as they were spotted talking to him while having drinks and taking pictures at the party.
Although they have certain things to work out, Travis and Kylie definitely have nothing but love for each other.
According to sources, although they seem to be happy as they spend more and more time together, it is too early to draw any conclusions.
It seems like Kylie might be open to the possibility of getting back together, but it's entirely up to Travis as she is okay with or without him. An insider said,
"Kylie, doesn't want the pressure to announce that they are back together until there is more of a commitment from Travis."
Last October, Jenner and Scott decided that they needed to spend some time apart and take a break from their relationship.
Despite their split, they have remained friends. Jenner confirmed in a tweet shortly after that they were on great terms keeping their friendship and daughter as a priority.
Just like her parents were very hands-on in raising her, Jenner is determined to give Stormi the same attention while ensuring she has both parents around as much as possible.
Although they have certain things to work out, Travis and Kylie definitely have nothing but love for each other. In an interview with XXL Magazine, Travis said he would always love Kylie.