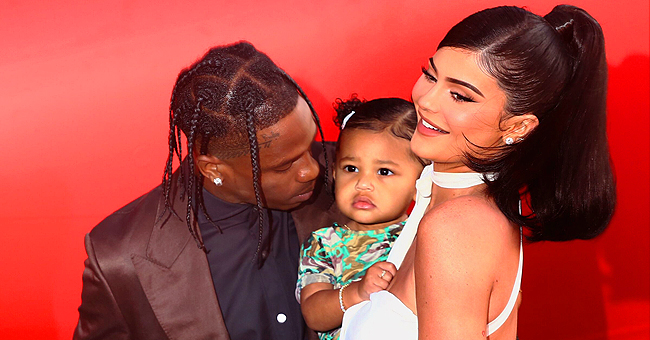 Getty images
People: Kylie Jenner & Travis Scott Reunite to Take Daughter Stormi to 'Nights of the Jack'

Despite their recent breakup, Kylie Jenner and Travis Scott teamed up to accompany their daughter Stormi to a party.
Just weeks after the announcement that their love affair was over, Kylie Jenner and Travis Scott teamed up to take their adorable daughter Stormi Webster to a Halloween party.
The family Halloween party, appropriately dubbed Nights of the Jack The, was a delightful experience for old and young, and an opportunity for Kylie and Travis to show their daughter they are united in their love for her.
Travis's been spending every spare moment of his recovery time with his daughter -. and her mom.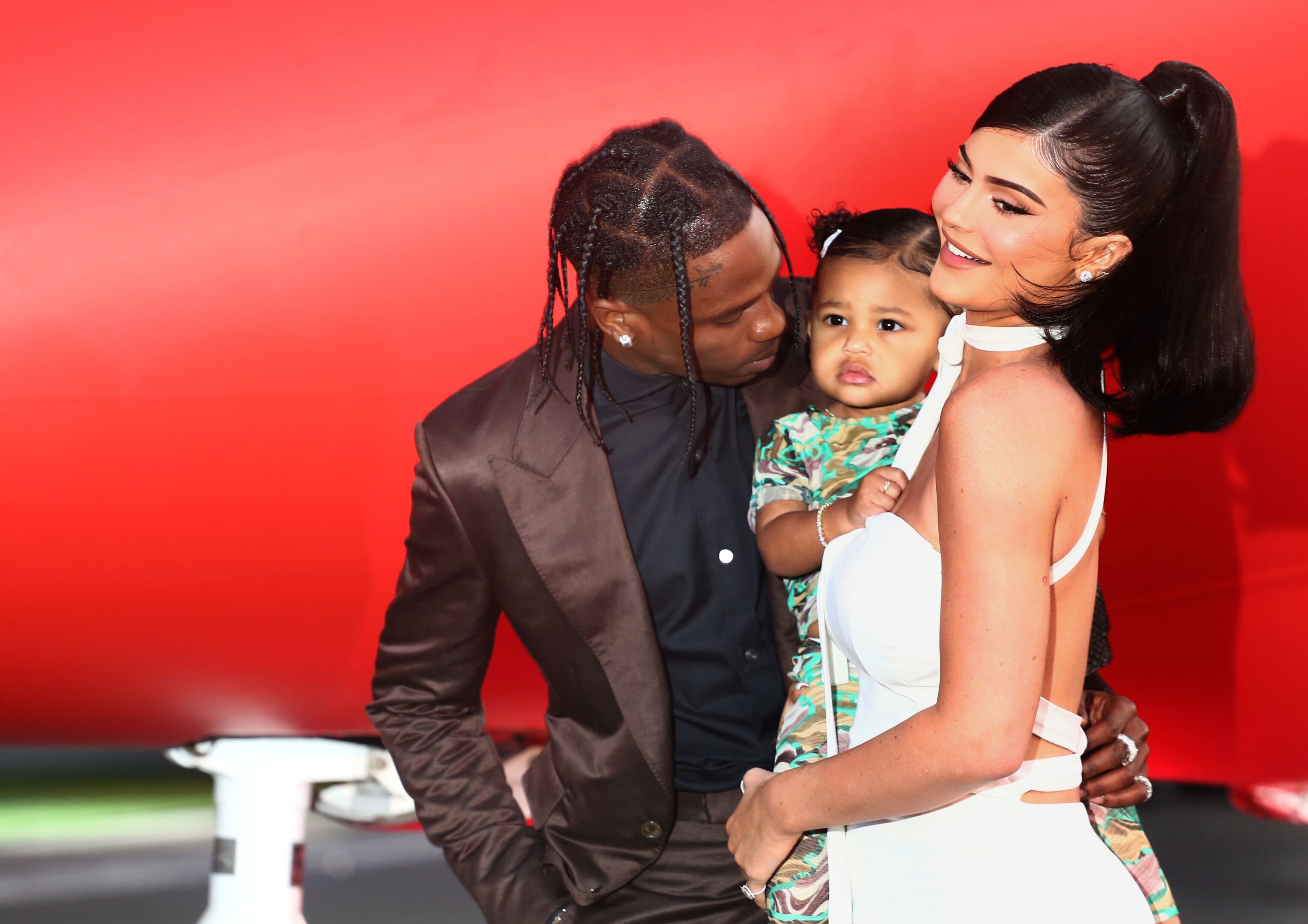 Travis Scott and Kylie Jenner with daughter Stormi Webster/ Source: Getty Images
PUMPKIN FUN FOR STORMI WEBSTER
This is Stormi's second Halloween, but last year she was much too young to get into all that scary pumpkin jack o' lantern fun.
This time, appropriately clad in a pale grey outfit printed all over with pumpkin faces, the toddler had great fun, constantly supervised by her attentive mom and dad.
HALLOWEEN FUN AT THE KING GILLETTE RANCH
The event was held at the King Gillette Ranch in Calabasas, California, where old and young delighted in the thousands of hand-carved and illuminated jack-o'-lanterns - including Stormi, Kylie, and Travis.
THE KARDASHIAN KIDS HAD MONSTER FUN
Kourtney Kardashian shared photos and video clips from the evening on her Iand appeared in a scary wolf mask with light-up ears to give the kids the Halloween heeby jeebies.
THE KARDASHIAN-JENNER CLAN CELEBRATED HALLOWEEN
Kim Kardashian and her husband Kanye West were there too, as were their kids, playing with their cousins Reign Aston, and daughter Penelope Scotland.
It's wonderful to see the family embracing such a wonderful and traditional celebration in a down to earth way.
KYLIE JENNER AND TRAVIS SCOTT- RUMORS OF RECONCILIATION
The ink is barely dry on the headlines announcing the end of Kylie Jenner's split from the father of her child, Travis Scott, and already rumors of reconciliation are flying.
According to TMZ report, Kylie and Travis have been spending a lot of time together lately because he broke his knee while performing at the Rolling Loud Music Festival.
Travis's been spending every spare moment of his recovery time with his daughter -. and her mom.
The two have declared that their friendship still endures and that their main focus is their daughter Stormi.
Fans are hoping that their new proximity will reignite the spark, and bring them back together again.
Please fill in your e-mail so we can share with you our top stories!