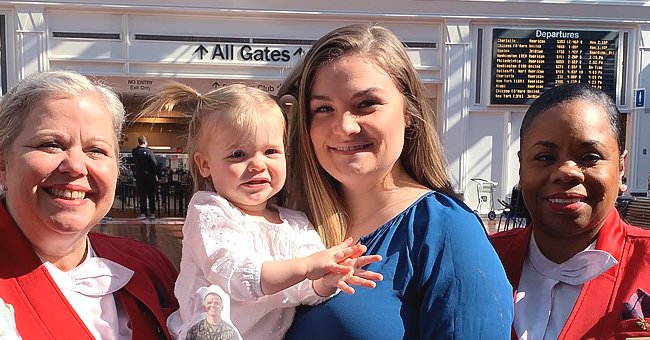 twitter.com/Delta
Delta Airlines Reunites Little Georgia Girl with Daddy Doll That Went Missing after Mom Makes Online Plea

One little girl was heartbroken when she lost a special doll with her father's picture on it. Thankfully, a major airline went the extra mile and saved the day.
USA Today reported that one little girl name Kenley was traveling with her mother when the two misplaced the one-year-old's "daddy doll." The toy is meant to comfort the girl while her father's off on military duty.
The doll is white with a photograph of Kenley's father printed on the front and flag colors at the back. It also contains a recorded message of the soldier which Kenley can listen to when she can't speak to her real father.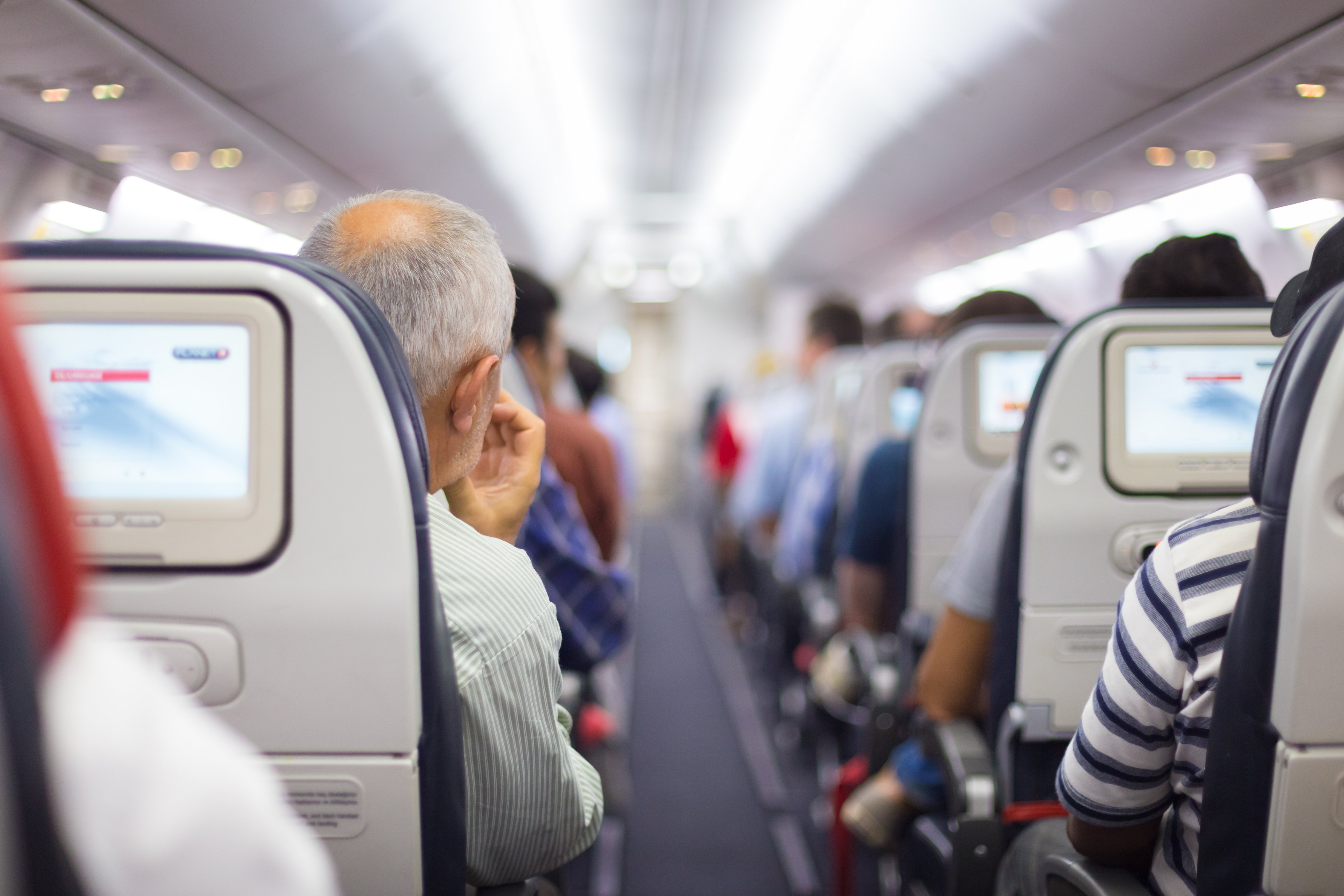 Shot of a plane hallway | Photo: Shutterstock
Kenley's mother spreads the word
Earlier this month, Kenley's mother Arielle Britton sent out a Facebook message announcing that the doll had gotten lost in between airports. Britton spoke as if she were the doll, writing:
"Hi, I'm Kenley's daddy doll. I go everywhere she goes because her dada is deployed. We were traveling back home yesterday and I seemed to have gotten lost."
Delta airlines steps up
The post was shared over 4,000 times and posted elsewhere on social media. It reached Delta airlines the very next day. The company saw the Tweet from someone, retweeted it, and shared the good news.
Along with their caption, they showed an amusing clip of the doll sitting on a plan seat. The feel-good post received over 7,000 likes and over 1,000 retweets.
Britton shared an update on her Facebook page along with a list of just a few of the outlets who reported the story. In the comment section, she posted a sweet video of little Kenley listening to daddy's voice.
Group of kids rescued
In addition, the adorable girl also received some Delta goodies for her and her family to enjoy. Of course, people were elated to hear and share such a positive story.
Delta helped out again last year when a group of 5th graders was reportedly left stranded by American Airlines at the Will Rogers World Airport in Oklahoma City.
At around 3:00 am, Delta stepped in and put the 41 students along with their teachers on a private flight to their Richmond destination. "We're here to help everyone we can," said Delta employee Jeff Trainer at the time.
American Airlines makes a first
Earlier that year, though, American Airlines became the first to hire a flight attendant with down syndrome. Shantell Pooser, 17, enjoyed her birthday at the Columbia Metropolitan Airport of South Carolina.
Nicknamed "Shannie," Pooser has a terminal respiratory illness. Still, defied all odds and achieved her dreams. After multiple treatments and surgeries, she was able to touch the stars.
Please fill in your e-mail so we can share with you our top stories!