Alicia Keys' Son Egypt Impresses Fans with His Piano Playing in Recent Video Shared by Dad
American musician and organist Alicia Keys' first son, Egypt, is taking after his mom in handling the piano. 
In a video his dad, Swizz Beatz, posted on Thursday, Egypt Daoud Dean, surprised fans with his advanced style of play on the keyboard.
In the Instagram video, the nine-year-old Egypt coordinated his fingers as he produced rapid rhythmic tunes very similar to Beethoven's and classical music.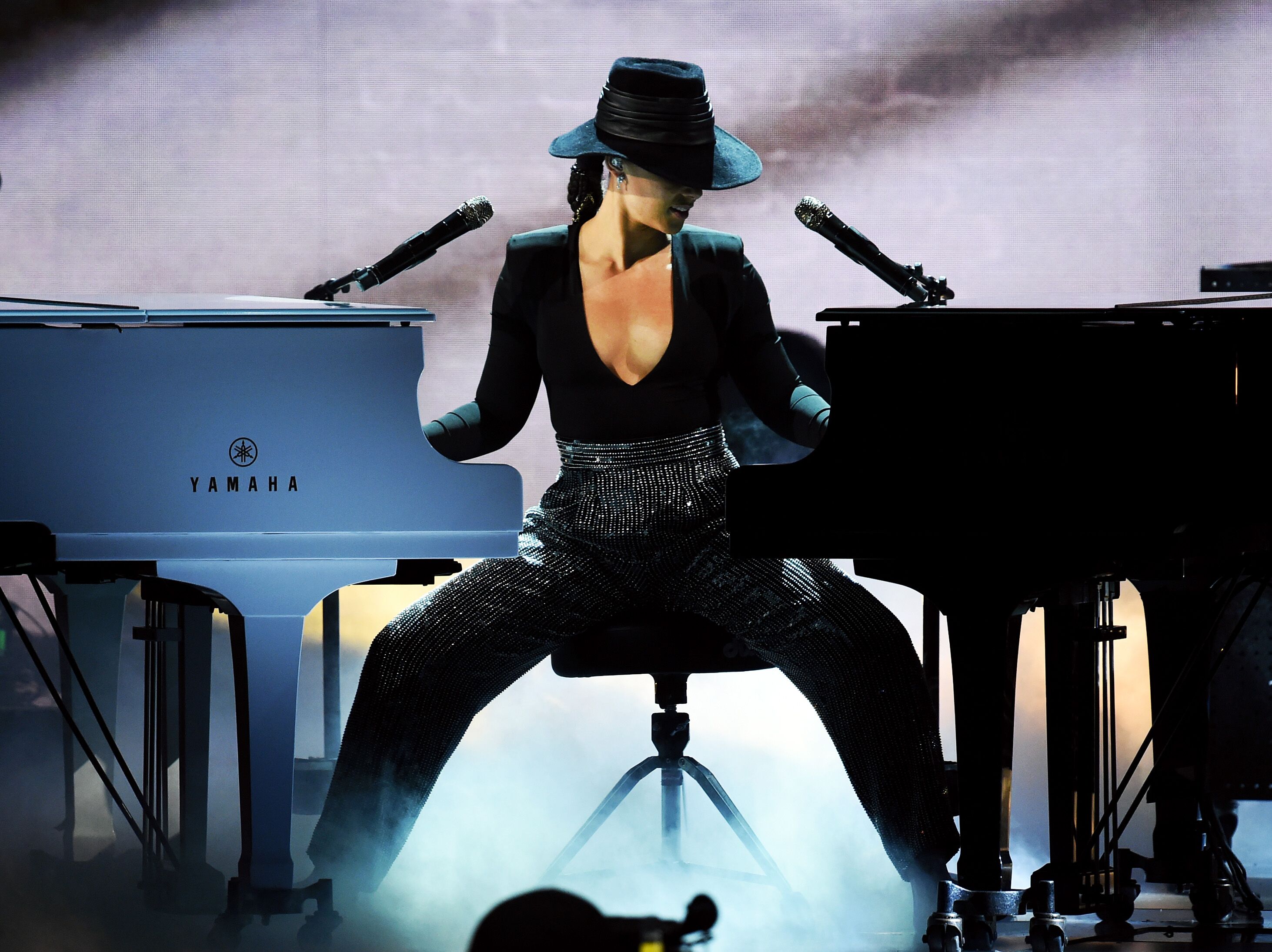 While Alicia's giggling voice could be heard in the background, Egypt made some synchronized funny body movements and ended the music with his fingers onboard and tapped on the keyboard with his right big toe.
The video clip has received over 192,000 views in five days. Egypt's American disc jockey father, Swizz Beatz, captioned,
"If you're not having fun being creative, you're not creative !!!!!! Zone by EGY!!! Blessings."
Fans flooded the comments section. While someone described him as amazing, someone else was retrospective about the times when Swizz Beatz shared clips of his wife, Keys teaching their son to play. 
Keys and Swizz got married in 2010 and had son Egypt the same year and Genesis Ali Dean in 2015. Both their kids have shown musical prowess overtime as video recordings posted by the couple have shown that.
In 2018, Swizz also shared a video of his friends grooving to the sounds Egypt made on the piano.
Kaseem Dean, officially known as Swizz Beatz, initially posted a video on his Instagram in 2016 when the then 6-year-old Egypt played some tunes to his original single titled "Super-Boy."
Swizz couldn't have been more proud as he revealed in another post that his wife was doing a great job teaching the young ace how to play the keyboard.
Later that year, talented Egypt produced a single for Kendrick Lamar's album. Mr. Swizz Beatz once posted a video of their second son Genesis Ali in 2017 that had the then two-year-old beatboxing.
Also, in 2017, the proud father posted a video of Egypt in gold braids, noting that his son was learning Star Wars. In 2018, Swizz also shared a video of his friends grooving to the sounds Egypt made on the piano.
At the tender age of nine, Egypt is not only a music producer and keyboardist, but he's also an intelligent sales manager.
Alicia shared a video of her son selling a cardboard box to Black Panther star, Michael B. Jordan for $190. Egypt got someone to build him another cardboard, and he offered to sell it to Zoe Saldana and her husband for $500.
The shocked Saldana eventually gave Egypt $250 after a lot of bargaining, leaving the youngster's mother, Alicia amazed.