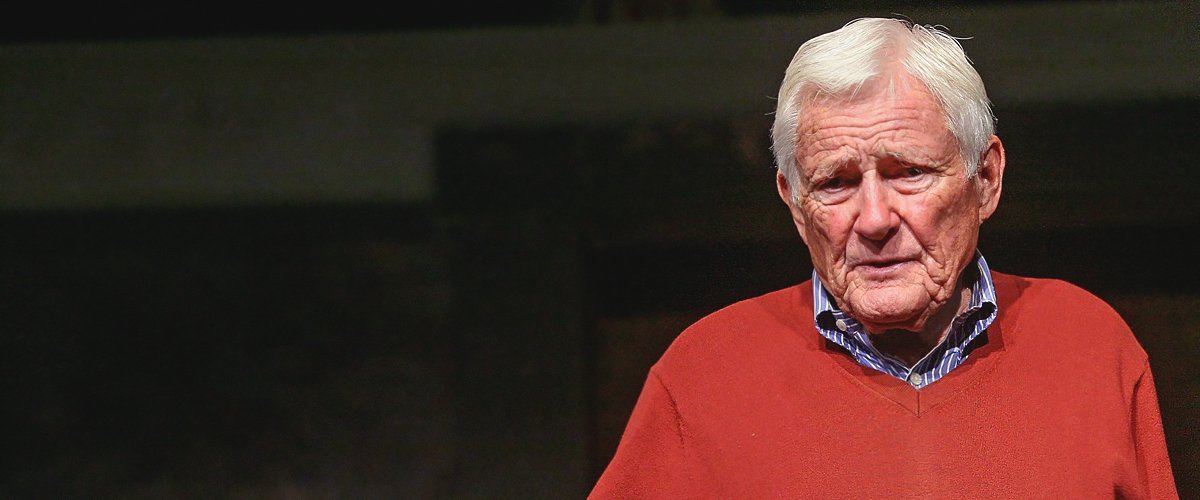 Getty images
Orson Bean's Widow Alley Mills Was 23 Years Younger Than Him — Meet the Actress
Actress Alley Mills of "The Wonder Years" fame loses husband of 27 years, actor Orson Bean.
Alley Mills was happily married to "Desperate Housewives" actor Orson Bean for 27 years. Sadly their idyll was cut short on February 7, 2020, when he passed away.
Orson Bean's death at 91 sent a shock-wave through the theater, TV and film communities, and left his wife bereft.
Orson died in Venice, California, after being run over by two cars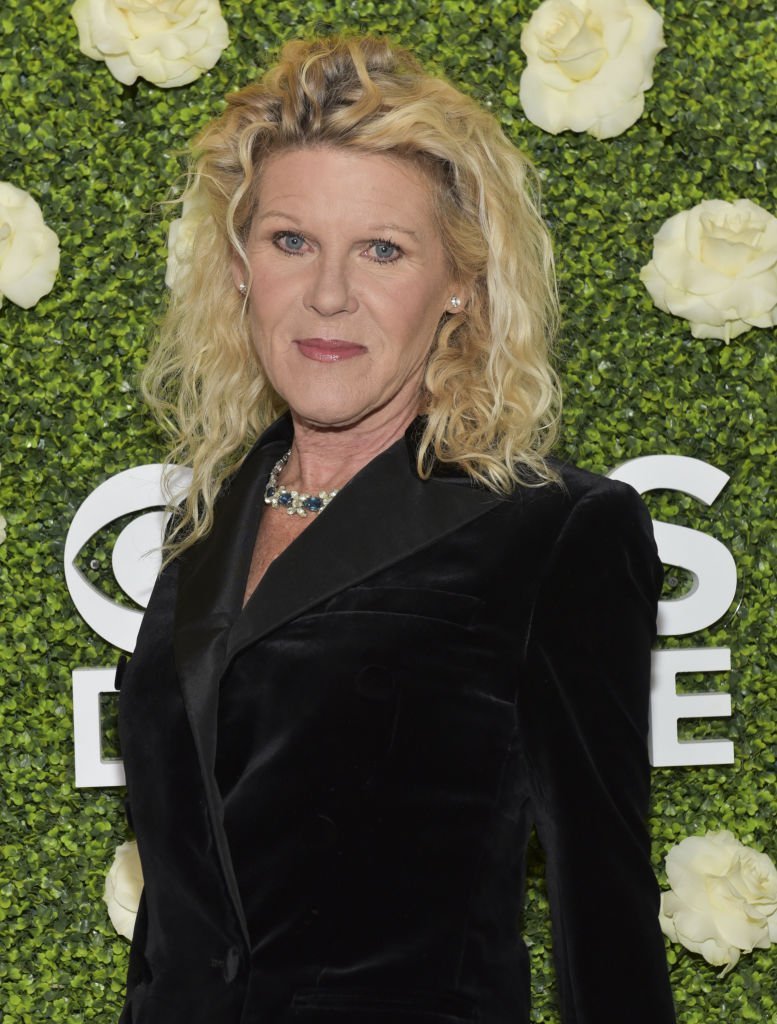 Orson Bean's widow actress Alley Mills l Source: Getty Images : Getty Images
ALLEY MILLS - A SUDDEN LOSS
Orson Bean's spouse was actress Alley Mills. Alley and Orson met in 1991 at a play reading hosted by Dan Luria, who played her husband in "The Wonder Years." Alley, who was with her mother, went out for a drink with the company - which included Orson - after the reading. Alley's mother, author Joan Mills Kerr, chatted with Orson. Alley revealed:
"I think he likes you! I said, 'Mother, I'm sure he's married. He was talking about his kids. I mean he was wonderful, funny...'"
But Alley's mother assured her that Orson had told her he was divorced, and when he called her the next day and asked her out she accepted.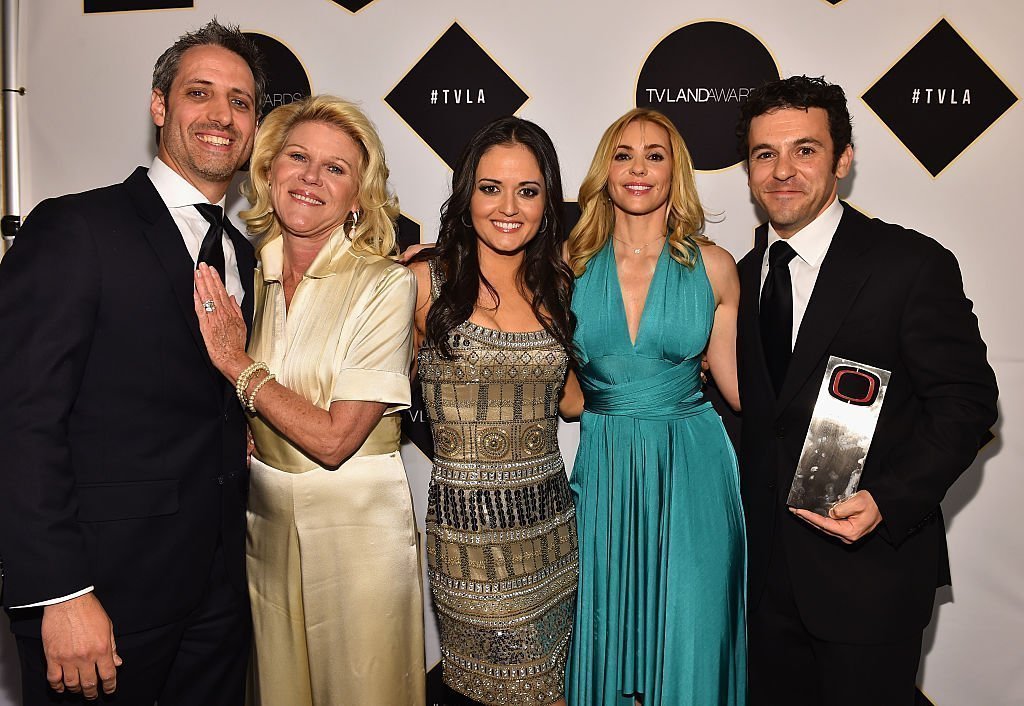 Alley Mills with the cast of "The Wonder Years" in 2015 l Source: Getty Images
THIRD TIME LUCKY FOR ORSON BEAN
Alley was Orson's third wife. He had been married to actress Rain Winslow, from 1956 to 1962, and they shared a daughter, Michele. Orson then married fashion designer Carolyn Maxwell in 1965, with whom he had three children: Max, Susannah, and Ezekiel.
Alley and Orson would go on to become partners in life, love, and work, and would work together for the first time in the hit series "Dr. Quinn" in which the actress would have a recurring role as Jane Seymor's sister, and Orson played the irascible shopkeeper, Loren Bray.
THE WONDER YEARS
Alley was already a well-established actress when she met Orson, having won the role of the mother, Norma Arnold, in the hit series "The Wonder Years" in 1988. "The Wonder Years" is widely considered one of the best TV shows of the 80s.
A SUDDEN PARTING
Orson died in Venice, California, after being run over by two cars. Pollice revealed that Orson was apparently jaywalking, and was struck by one car, then run over by another vehicle traveling in the opposite direction.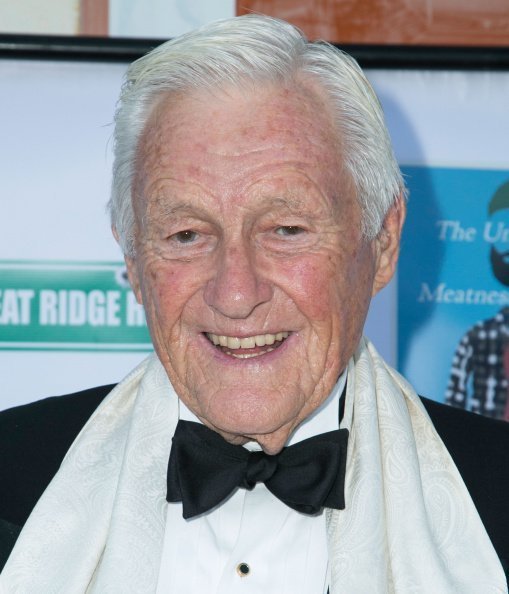 Orson Bean at the Pacific Resident Theatre in Venice Beach, California | Source : Getty Images
The accident took place on Venice Boulevard, in front of the Pacific Resident Theatre where Orson and Alley were working. Witnesses have revealed that Alley was present when her husband was run over.
Orson and Alley had just finished a run of the play "Bad Habits" at the Ruskin Theatre in Santa Monica, and their work was acclaimed by critics. Broadway World reviewer Shari Barret wrote:
"Mills and Bean seem to know how to push each other's buttons (...) But it their real affinity for their characters, as well as each other, that shines through during each of their dialogues and/or arguments."
ORSON BEANS' LAST LAUGH
"Bad Habits" is a hilarious comedy about the lives of nuns in a down-and-out parish struggling to raise enough money to save their convent. Alley Mills played the Irish mother superior and Orson played the Bishop who plagues their lives. It was to be their last work together.
A LIFE-LONG COLLABORATION
Alley and Orson had often displayed their undeniable chemistry and complicity on stage, working together in the plays "Candida," "There's One in Every Marriage," and "Hogan's Goat." At the time of Orson's death, they were preparing a new play.
ALLEY MILLS ALONE
The death of her husband, workmate and best friend is a blow that Alley will be hard-put to overcome.
The 68-year-old actress has yet to make a public statement about her husband's sudden death, nor has the family announced the date of the funeral or memorial services.
Orson is survived by his wife Alley, and four children: Michelle, Max, Susannah, and Ezekiel. Alley and Orson had no children together.
Please fill in your e-mail so we can share with you our top stories!