Tim Duncan Returned to San Antonio Spurs — but as an Assistant Coach
Future Basketball Hall of Fame inductee Tim Duncan is back with the San Antonio Spurs.
After playing for the San Antonio Spurs for his entire career, it seems that former basketball player Tim Duncan just can't stay away.
The legendary player is back, just three years after his retirement, but this time he'll be on the sidelines, working as an assistant coach.
Stephen A. Smith and Max Kellerman of "First Take" launched a heated debate about who had had a better career:  Los Angeles Lakers star Kobe Bryant or Duncan.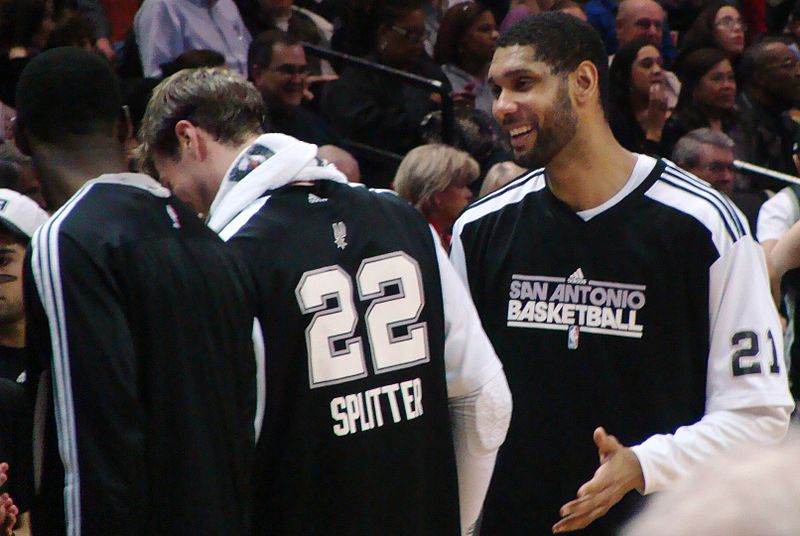 TIM DUNCAN RETURNS TO BASKETBALL
Duncan had been playing for the San Antonio Spurs since the 1997 NBA draft and The Spurs would be the first and last team he would play in as a professional.
Duncan played college basketball for Wake Forest University's Demon Deacons, which he attended on a full scholarship, beginning in 1993. Duncan refused the blandishments of entering the NBA pick early to finish his degree in psychology before embarking on a professional career.
Timothy is out there looking like a whole snack. #CoachPapí pic.twitter.com/fZwYHjzo5P

— Vanessa Macias (@VanessaLMacias) November 12, 2019
ACADEMICS BEFORE SPORTS
The chairperson of the Wake Forest psychology department Deborah Best described Duncan as an intensely dedicated - and exceedingly bright - student, two qualities that would serve him well in pro basketball. She revealed:
"Tim [...] was one of my more intellectual students. [...] Other than his height, I couldn't tell him from any other student at Wake Forest."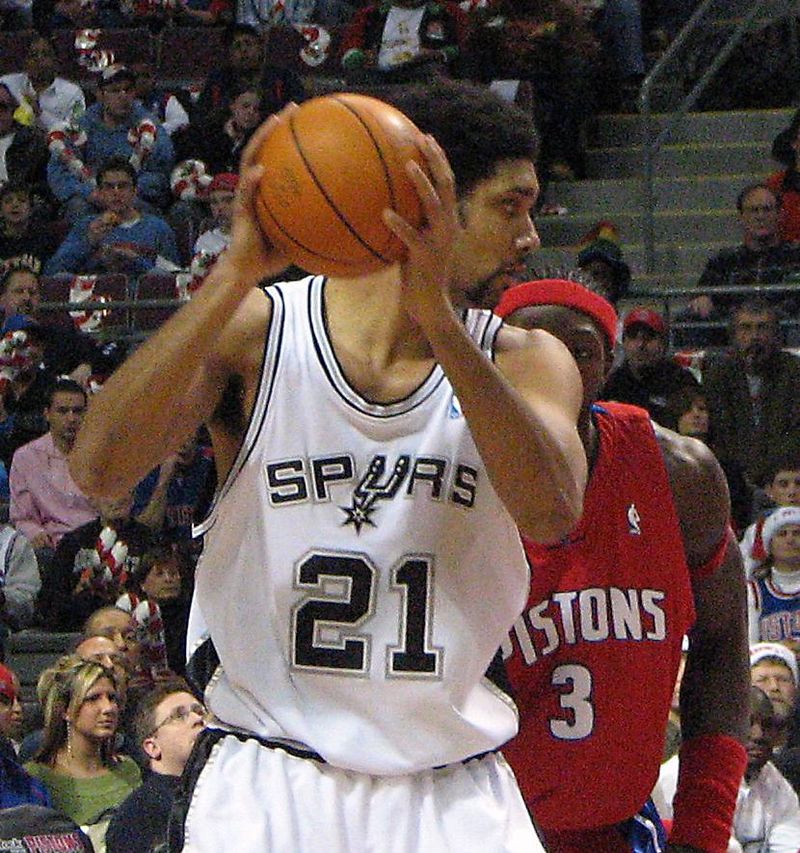 A LATE ARRIVAL IN BASKETBALL
In fact, Duncan only started playing basketball at the age of 14, in 9th grade. Duncan was born in the U.S. Virgin Islands and had dreamed of becoming an Olympic swimmer, like his older sister Cheryl, who competed in the 1988 Summer Olympics in Seoul.
Tim Duncan​ returns to the U.S. VI this weekend to deliver more food and medical supplies. Says the help needs to continue @DuncanRelief pic.twitter.com/UKlXA1ZoKN

— John Elizondo (@johndelizondo) October 7, 2017
A HOPEFUL OLYMPIC SWIMMER
Duncan was a promising swimmer, with outstanding results in the 50, 100, and 400-meters freestyle and was determined to qualify for the 1992 Olympic Games. Hurricane Hugo put paid to his ambitions by destroying Saint Croix's only Olympic pool in 1989, and a personal loss was to set Duncan on a different path.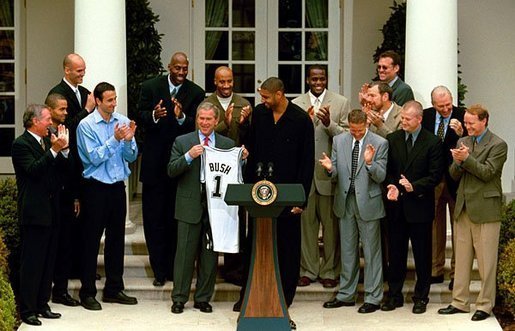 TIM DUNCAN'S MOTHER PASSES AWAY
The day before Duncan's 14th birthday, his mother, Delysia Duncan, passed away from breast cancer, and the grieving teen was encouraged to take up basketball by his brother-in-law. Deborah Best revealed:
"His mom's death left a scar. He talked to me about watching her die. I think a lot of his independence today came out of losing his mom at such an early age."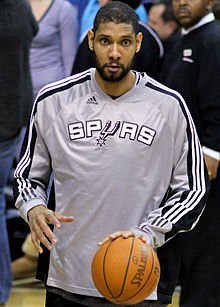 The tall and gangling teen, more at home in the water, struggled to adapt to the new game, but quickly became the star of the St. Croix Country Day School basketball team. Soon, he caught the attention of recruiters, even though he had been playing for such a short time.
An intensely private person, Duncan acquired the nickname "Mr. Spock" in college basketball, for his imperturbable demeanor which reminded fans of the iconic character in the cult "Star Trek" series.
Tim Duncan is the only player in league history to start and win a title in three different decades. pic.twitter.com/pqR8u7129I

— SportsCenter (@SportsCenter) July 11, 2016
TIM DUNCAN - 5-TIME NBA CHAMPION
Duncan led the Spurs to five NBA titles, won two NBA MVP awards, racked up 155 All-Star appearances, and is considered one of the greatest power forwards of all time. In 2016 Duncan retired at the age of 40, to the dismay of The Spurs' fans.
I don't know about y'all, but I'm finding this level of intensity from Timothy SEXY!!! #CoachPapí #GoSpursGo pic.twitter.com/xMZcXdPtkZ

— Vanessa Macias (@VanessaLMacias) November 17, 2019
But even though he was no longer playing for the Spurs, Duncan continued to support the team, and was a regular presence courtside for the next 4 years, until it was announced that he was coming out of retirement.
Coach Tim Duncan reporting for duty, looking od different. pic.twitter.com/qQ1YwSKyy4

— SLAM (@SLAMonline) October 6, 2019
OUT OF RETIREMENT - BACK TO BASKETBALL
Duncan is back, but on the sidelines as an assistant coach. His influence on the team is already being felt, and fans hope he will be able to help motivate the Spurs to regain their former competitive edge.
TIM DUNCAN VERSUS KOBE BRYANT
On January 6, 2020, just weeks before the tragic death of NBA icon Kobe Bryant, Stephen A. Smith and Max Kellerman of "First Take" launched a heated debate about who had had a better career: Los Angeles Lakers star Kobe Bryant or Duncan.
The consensus was that Duncan's low-key personality made him the most underrated player in NBA history. 
📹#Spurs icon Tim Duncan talks about launch of 'Yes! Our Kids Can" initiative in home of St. Croix. Tim was with @VanessaLMacias and daughter Quill. 'It's going to do great things for the kids.' STORY/FULL VIDEO W/TIM➡️https://t.co/EIm1LLBtbO #KSATsports #KSATnews @DuncanRelief pic.twitter.com/dcwao8Pucy

— RJ Marquez (@KSATRJ) June 3, 2019
TIM DUNCAN GIVES BACK
Duncan is a dedicated philanthropist and started the Tim Duncan Foundation to run health awareness and research, education, and youth sports and recreation programs in San Antonio, Winston-Salem, and his native Virgin Islands.
He also supports the Children's Bereavement Center, the Children's Center of San Antonio and the Cancer Therapy and Research Center. 
Yesterday, Tim helped support @YesOurKidsCan in the USVI alongside @BillClinton + @ClintonGlobal, and local #USVI government officials. The Tim Duncan Foundation donated $500K to support this educational programming to ensure it is available for all USVI Elementaries. #Education pic.twitter.com/q9xJyhlJv0

— Tim Duncan Foundation (@DuncanRelief) June 3, 2019
THE VERY PRIVATE LIFE OF TIM DUNCAN
Duncan married Amy Sherrill whom he met at Wake Forest University in 1992. They married in 2001 and welcomed their first child, daughter Sydney, in 2005.
Their second child, son Draven, was born in 2007, but the relationship faltered, and they divorced in 2013. Duncan welcomed a third child, daughter Quill, with his long-time girlfriend Vanessa Macias.