Natalie Wood's Daughter Natasha Shares Rare Family Photo on Stepdad Robert Wagner's 90th Birthday
Late star Natalie Wood's daughter, Natasha, celebrated her stepdad's milestone birthday as she shared a cozy photo of the whole family with the patriarch.
Late actress Natalie Woods was married twice in her lifetime, and her daughter, Natasha Gregson, from her second marriage, loves her blended family and sees stepdad, Robert Wagner as her second dad.
In a new Instagram post, the young lady took out time to celebrate the patriarch, who turned a year older while hitting the golden age of 90.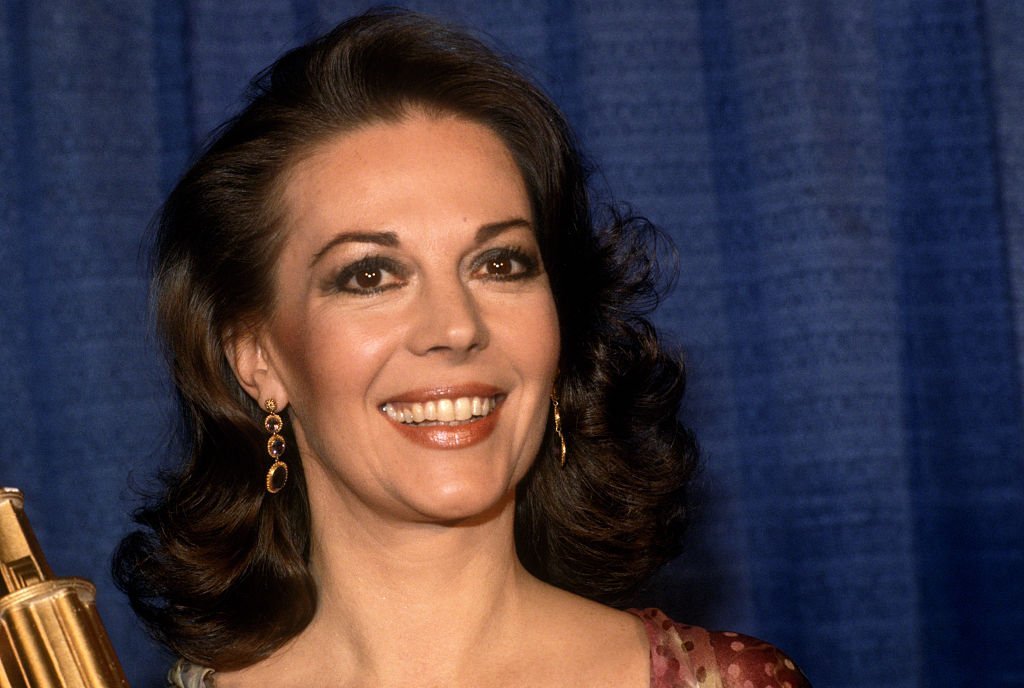 NATASHA CELEBRATES WITH RARE PHOTO
The Hollywood actress took to her mom's posthumous Instagram page, where she shared a rare family photo with her kids and their step grandad, Robert Wagner. Natasha captioned:
"My sisters and I did not know what to give my dad for his 90th birthday. What in the world do you give a 90-year-old?"
Although she admitted that they were confused on what to get, this could pass for the perfect gift as a cozy family photo can always help one reminisce about the sweet times. 
A CLOSE KNIT FAMILY 
There's little wonder about how Natalie Wood's blended family is close-knit. Following her passing, Wood's daughter, Natasha, was raised by her first husband, Wagner, and this helped the family to stay close.
Her body was discovered the next morning floating in the water off Catalina Island.
These days, Wood's daughters pull their weights in keeping their mom's legacy alive. In 2016, Natasha and her sister, Courtney, launched a fragrance line in honor of their star mom. Presently, Gregson is working on two projects also in honor of Natalie Woods.
NATALIE WOOD
Natalie Wood made waves in the 1950s Hollywood Scenery. With movies including "Rebel Without a Cause," "West Side Story," and "Splendor in the Grass," among others, she became a TV favorite on her way to stardom. 
Wood started her career as a child star at the age of 4, and by 16, she became a household name. In 1957, at the age of 18, Natalie married her first husband and fellow actor, Robert Wagner. The two called it quits before she went on to marry Richard Gregson.
WOOD'S TRAGIC PASSING
Natalie's marriage to Richard Gregson also came to an end, after which she decided to go back to her first spouse. With him, she had her second child, Courtney.
On the fateful day of her passing, Wagner, Natalie, and a mutual friend, Christopher Walken, had been on a boat expenditure to Catalina Island. One of the nights on their boat, Wagner couldn't find the actress after they got in an argument.
Her body was discovered the next morning floating in the water, off Catalina Island. Authorities ruled her death as an accidental drowning. A lot of controversies followed Natalie's death, as different authors tried to theorize what really happened.
This spurred Natasha Gregson on as she is determined to hold off the narratives surrounding her mom's death in a new documentary titled, "Natalie Wood: What Remains Behind."