Ludacris Shares Adorable Photo of Youngest Daughters Cadence & Cai Looking like His Mini-Mes
Ludacris shares an adorable picture of his two daughters looking like his mini-mes, calling them "daddy's girls." 
Proud dad Ludacris shared a beautiful picture of his two daughters, Cai Bella and Cadence, looking like twins in matching outfits. 
The little girls wore their hair in pigtails and had on matching pink jackets and cream fur coats to keep them warm. Of course, Luda made sure to call them "daddy's girls," something that's been proven in the multiple pictures she's shared of them through the years. 
Ludacris recently obtained citizenship in Eudoxie's home country of Gabon.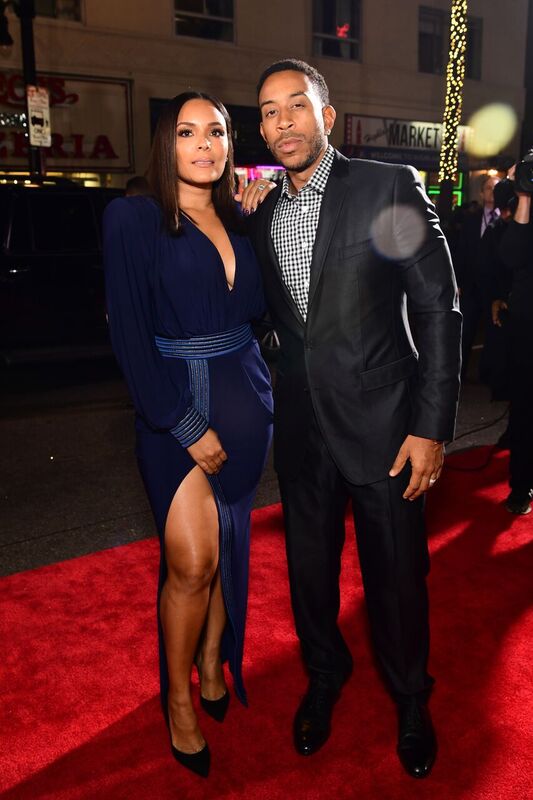 ON HOW FATHERHOOD CHANGED HIM
Ludacris has always been vocal about how fatherhood changed his life, and since then, his first priority has always been his children. He once said:
"Fatherhood changed my whole perspective on life. I went from being selfish to selfless overnight."
HIS RELATIONSHIP WITH EUDOXIE BRIDGES
The rapper-turned-actor shares his youngest daughter Cadence with wife Eudoxie Bridges, while he shares Cai Bella with longtime friend Tameka Fuller. 
While Eudoxie could have easily left him after finding out he had a love child while they were together, she stayed and their relationship is stronger than ever. After reconciling shortly after Ludacris welcomed Cai, they got married and welcomed their own daughter two years later, in 2015. 
BECOMING A FAMILY OF DUAL CITIZENS
In fact, to prove just how committed he is to Eudoxie, Ludacris recently obtained citizenship in her home country of Gabon. On January 3, 2020, the Bridges family received citizenship from Gabon, Africa. 
On Instagram, he shared about the proud moment right after kicking in the new year, saying: 
"Starting My New Year off with Dual Citizenship! [Gabon] AFRICA IM OFFICIAL!! Momma & Kids Too. The Best Gift of the Decade. Award goes to [Eudoxie]."
After obtaining their citizenship, Luda made sure to take a tour of his new homeland by taking a tour via chopper, which was the beginning of his African tour that brought him back to his roots. 
This is also something he hopes to instill in his daughters, making sure they embrace their African roots as they grow up.