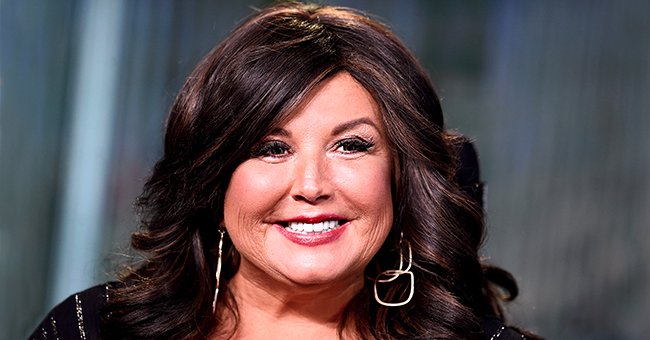 Getty Images
Abby Lee Miller from 'Dance Moms' Reveals Her New Face on 'The Doctors' after Having Plastic Surgery
'Dance Moms' star Abbey Lee Miller showed off her new face as she detailed the latest plastic surgery procedures she underwent on her return to 'The Doctors.'
Abby Lee Miller returned for an episode of "The Doctors" to show off the results of her latest plastic surgery procedure, which was documented by the show.
Miller revealed that she underwent a facelift and neck-lift in Los Angeles, California, by renowned plastic surgeon, Dr. Payman Simoni.
In a sneak peek of the upcoming episode, Dr. Payman explained that Miller was awake during her liposuction procedure as he sucked out the fat around her face through tiny incisions.
While the doctor explained every step he worked on Miller's face, the dance instructor joked that the hospital was going to need "gallons" to store the fat coming through the surgical tubes.
Miller looked visibly shocked as she watched her surgery for the first time, and admitted to the doctors "I'm horrified."
She told the doctors that she was happy with the results of her procedures, and after all the compliments she had been receiving, she joked that she didn't think she looked that bad before her plastic surgery.
She admitted that after undergoing ten rounds of chemotherapy for Burkitt Lymphoma, and nearly ending up paralyzed, she wanted underwent plastic surgery as something positive for herself.
The show's co-host, Dr. Ordon, expressed how pleased he was with the final results of Miller's surgery because the work done looked very natural, and she still looked like herself.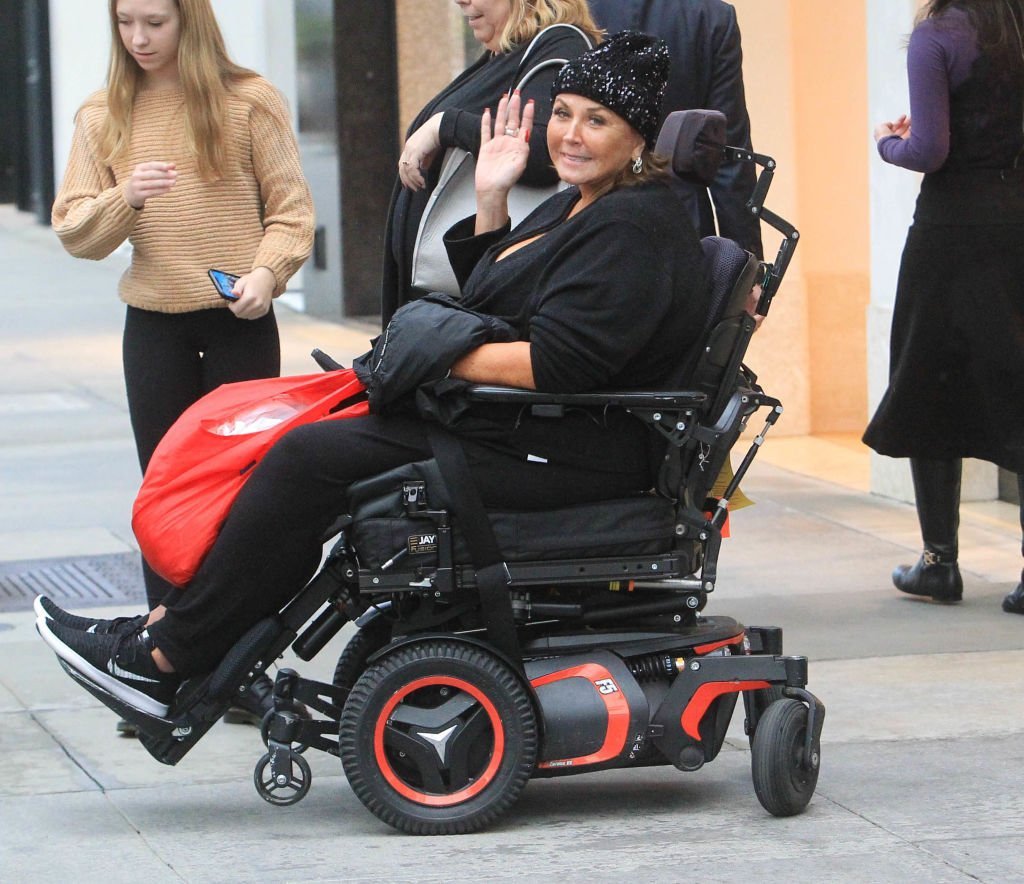 Abby Lee Miller waves from her wheel chair as she is pictured by paparazzi on December 4, 2019, in Los Angeles, California | Source: Getty Images (Photo by SMXRF/Star Max/GC Images)
Dr. Ordon isn't the only one who is impressed with her new face,
Miller
said so many people have been giving her positive feedback on how good she looked, she
explained:
"Everyone's like, Oh my God, you look so young, you look so fresh, you look this, you look that."
According to PEOPLE, Miller is so happy with the results of her surgery and the positive feedback she has been getting that she worried about the procedures wearing off.
She jokingly asked Dr. Simoni about how long she would be able to enjoy her new face before started to fall again.
Please fill in your e-mail so we can share with you our top stories!