Ice-T's Daughter Chanel Shows off Singing Skills in Cute Video Shared by Mom Coco
Fans expressed their delight when Coco Austin shared an adorable video of her and Ice-T's daughter, Chanel, showing off her singing skills while she twirled.
Austin admitted in the post that the clip dates back to last year, and she just found it. Chanel had written and performed a song called "I love mommy."
The youngster was so enthralled in her "performance" such that Chanel acted like she had an air mic with which she sang.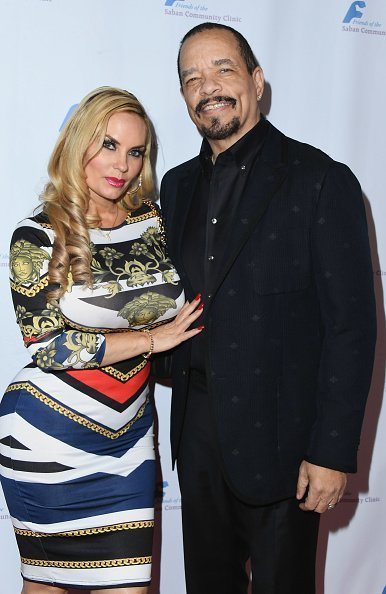 For over a decade, Coco, 40 and Ice-T, who's a few days shy from his 62nd birthday, had been married but had no kids until Chanel.
In 2016 Coco told E! News that she'd been married to her rapper/actor husband for 16 years, and their bond became stronger when they had their first child in 2015. She wrote in an Instagram post,
" 16 years ago, my life changed forever, and I remember this moment when we first met. "
Coco hinted on some things she does to make her man happy, like his regular massages, and his space when he craved video games.
The couple went vacationing with Chanel in early 2019 in Punta Cana, Dominican Republic. The mother of one confessed to feeling guilty for leaving her New York base covered up in the snow for the holidays.
Coco, always fond of wearing the same outfits with her daughter, was in a snapshot revealing the two of them in swimsuits.
The Marrows had a swell time as Coco admitted meeting new friends, Ice-T lovingly showed Chanel the ropes of trying the waves to cast her fear of the sea.
About eight months later, Ice-T took their daughter to the set of "Law and Order: Special Victims Unit." Coco took to social media to post various photos of Chanel and what she had been doing on set.
As Austin gushed about the 3-year-old continuously on her Instagram account, several comments also came in from thrilled fans.
They seemed quite interested in the little girl's adventures, and some thought she was adorable, and others thought Chanel to be priceless.
But when Coco shared a post where she was breastfeeding her daughter, who was three at the time, this got fans raving, saying the toddler was seemingly too old for that.
Chanel's actor father, however, came to her rescue and stated that breastfeeding wasn't their child's only source of nutrition.
The couple also revealed that their daughter is resourceful and might also take on an acting career. Chanel made her acting debut in her dad's music videos, last August.