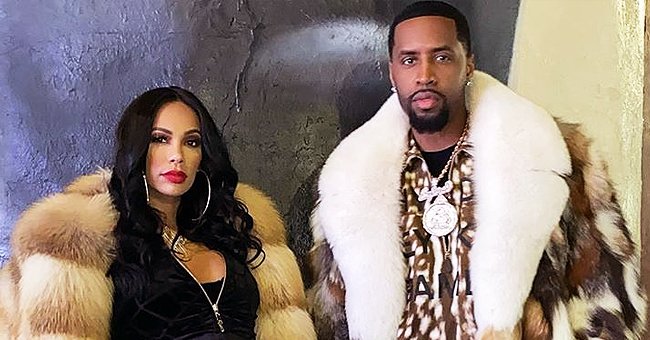 Instagram/iamerica_mena
Erica Mena & Safaree Samuels from LHHNY Have Special Dance in Hospital Right before Birth of Their Child

LHHN star, Erica Mena, shared the most heartwarming clip on social media, and it featured her and hubby Safaree Samuels, enjoying their first dance before the birth of their new baby.
In a recent Instagram post, new mom, Erica Mena, looked back at the special moment she and her rapper hubby, Safaree Samuels, shared while she had her baby.
The heartwarming video's content could melt the hardest of hearts as Mena got fans mushy as they admired the two.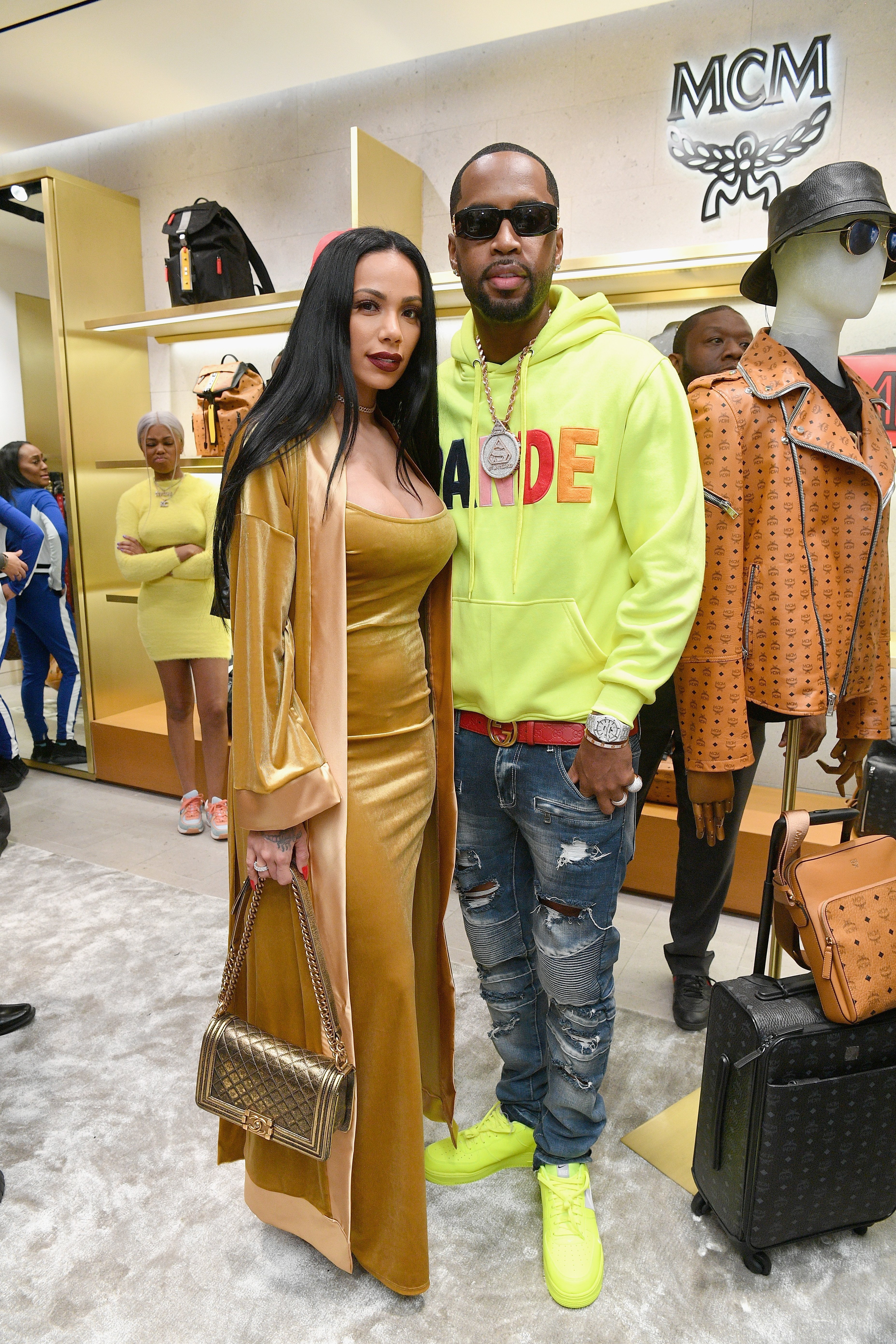 Newlyweds Erica Mena and Safaree Samuels at the MCM x Super Bowl LIII in February 2019 in Atlanta. | Photo: Getty Images
ERICA'S HEARTWARMING VIDEO
In the short clip, Safaree Samuels is holding a seemingly tired Erica who is dressed in hospital ensembles with tapes around her hands while he's dressed in a casual T-shirt and sweatpants. Erica captioned the post,
"Baby Girl Samuels first dance… My husband made it just in time for our labor. And he made it the most amazing experience."
It was sure a fantastic experience for Mena, who looked like she needed the cozy hug. However, Samuels did not just hold his wife, but he sweetly rocked her from side to side in a dance while firmly but gently holding her to his chest.
FANS' REACTIONS
Fans had a field day getting mushy and fawning over the celebrity couple's special dance. A fan sweetly gushed, "This is real, raw, true pure love the way that God has intended it."
Erica Mena and Safaree's love story began in 2016, and on Christmas day in 2018, the two got engaged.
Another fan wrote, "Idk why, but seeing him care enough to cover your shoulder, shows just how much he adores and respects you. You got a good man, girl."
BABY SAMUELS'S ARRIVAL
Samuels and Mena recently became parents after they welcomed their baby girl. The happy couple shared the news on their Instagram pages. Safaree was the first to share, as he posted an enchanting image of him and his baby daughter holding hands.
Erica also shared a gratitude post on her Instagram page as she admired her hubby and the new baby in the photo. Fans who have been following her pregnancy since day one were overjoyed at the big news.
THE COUPLE'S LOVE STORY
Erica Mena and Safaree's love story began in 2016, and on Christmas day in 2018, the two got engaged. Before their romance started, Safaree and Mena appeared on "Scared Famous" where the VH1 star decked that he would marry Erica.
Presently, the two are happily married and basking in their status as parents to their bundle of joy. Safaree, especially, can't seem to stop fawning over his baby girl on social media.
Although baby Samuels is the producer's first child, she is Erica's second child as she already has a son, King, from a previous relationship.
Please fill in your e-mail so we can share with you our top stories!