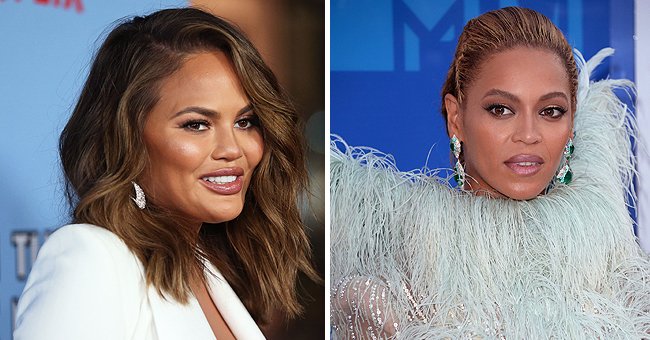 Getty Images
Chrissy Teigen Writes Note for Beyoncé Explaining Why She Stared without Talking at the Singer's Oscars Party
Chrissy Teigen admits that Beyonce makes her nervous and apologizes for her continuous stare at the Queen Bee.
Stars also get starstruck. People often think that celebrities don't have jitters when they meet other celebrities, and this is false. Some celebrities actually get starstruck quite a lot.
One of such celebrities is an American model and television personality — Chrissy Teigen. Chrissy, the wife of EGOT alum John Legend, has admitted that she gets stunned around one particular celebrity.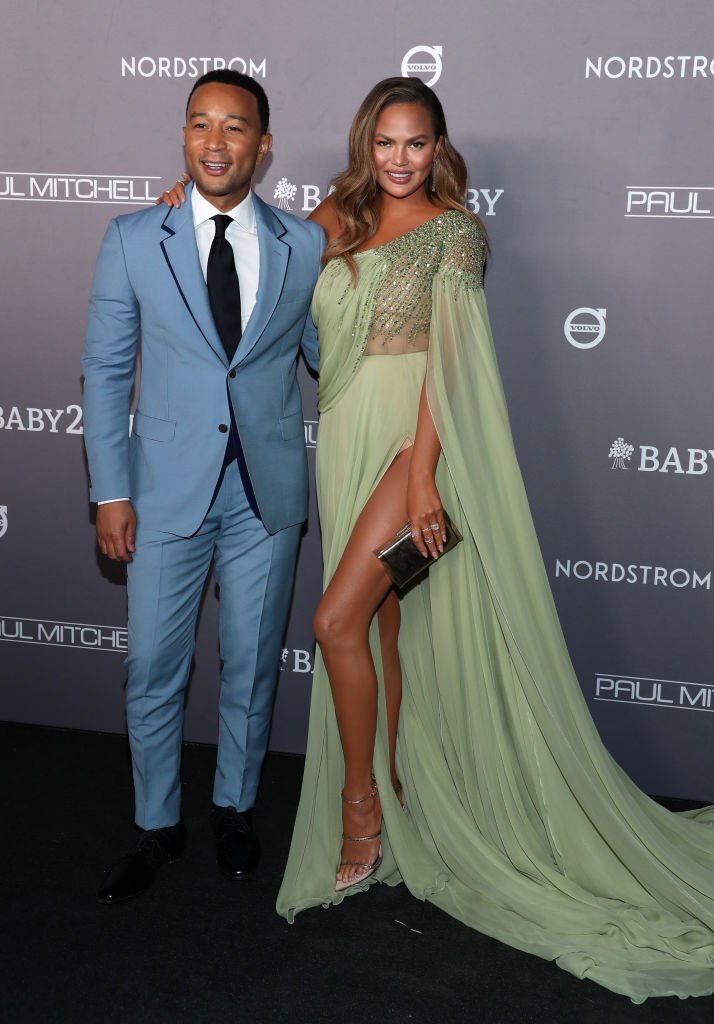 John Legend and Chrissy Teigen attend the 2019 Baby2Baby Gala on November 09, 2019. | Photo: Getty Images
The Oscars was just concluded, and the event had particular highlights and noteworthy moments. One of which was when Chrissy Teigen openly apologized to Beyonce for being nervous around her. In an Instagram post, Chrissy wrote:
"Changed for the night!! @Beyonce, if there is any, any way you're reading this, please just know I stare at you and don't talk because I am truly so nervous to say something stupid, but we love you and thank you so much!!!
John and Chrissy looked stunning in the video post. Both were elegantly dressed, posing for pictures, after which, it seemed they were headed for Beyonce and Jay-Z's Oscars after-party.
Her husband had to ask what she was doing as she bowed down before Mrs. Carter.
Chrissy had on a sheer white dress covered in ruffles that reached her mid-thigh while John looked spectacular in a long waist suit. The two had arms around each other while trying to pose for the cameras.
The comments section was abuzz with fans commenting on how adorable and cute the parents of two looked. A fan even went as far as saying:
"Yep, John bout to put another BABY IN YOU❤️❤️❤️."
Some also noticed something weird, which was the fact that John had his hand cupping Chrissy's butt while hers looked to be sliding lower than the belt region. It seemed that the couple was feeling each other up and having a naughty moment.
Chrissy, who in her own right has done well for herself, has admitted that Beyonce possesses an aura, which made her get nervous anytime she was around the Queen Bee.
While speaking with Jimmy Fallon on "The Tonight Show," back in 2018, Chrissy expressed that there was a time when she met Beyonce, and out of nervousness, she bowed and took her hands while uttering words that in retrospect did not make sense.
That particular incident she said was very embarrassing and weird for her. She recalled that her husband had to ask what she was doing as she bowed down before Mrs. Carter.
It is cute to see Chrissy get so nervous around Beyonce, and this makes her all the more endearing to the hearts of fans and lovers.
Please fill in your e-mail so we can share with you our top stories!