John Legend's Wife Chrissy Teigen Stuns in Orange Ruffled Dress with Plunging Neckline at the 2020 Grammys
Chrissy Teigen and John Legend took the Grammy Awards red carpet by storm in stunning outfits.
The ability to wear an outfit and make it look stunning is not something just anybody can pull off. Wearing an outfit well goes beyond  covering one's nakedness; it involves bringing a dress to life.
The 62nd Annual Grammy's Award was an opportunity for celebrities and their partners to bring various outfits to life. Some of the costumes were bland, while some were stunning.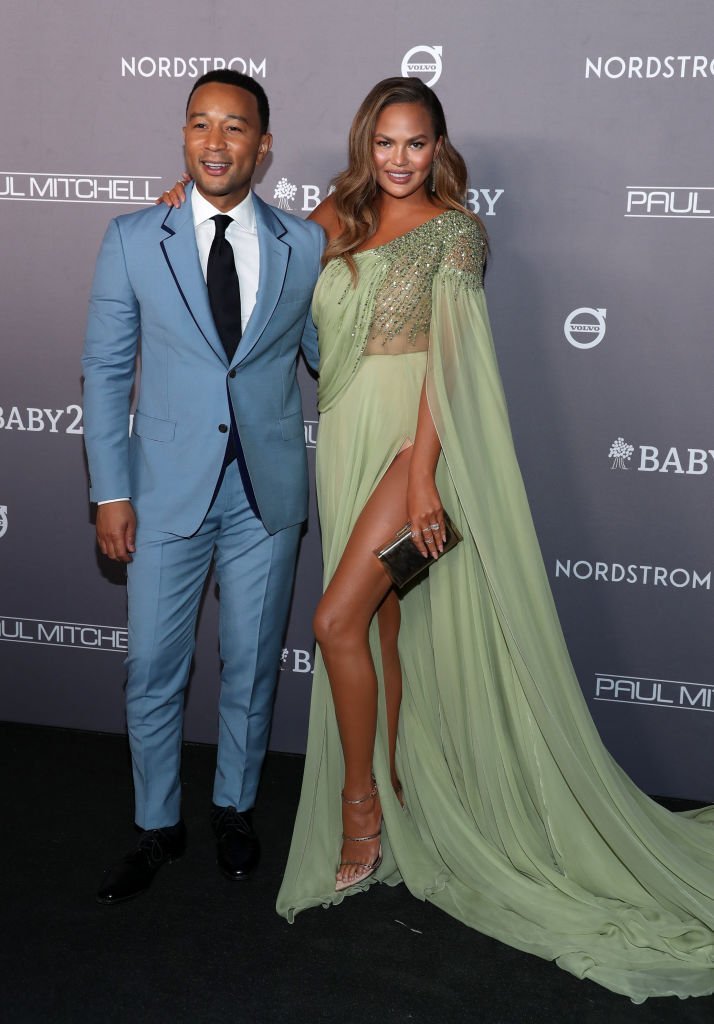 John Legend and his wife looked dapper in their outfits. In an Instagram post, the Recording Academy shared a picture of John and his wife Chrissy Teigen as they appeared on the red carpet for the awards.
The picture showed John wearing a long gray blazer with matching pants and a white inner shirt. His model wife Chrissy wore an orange ruffled dress with a plunging neckline and a high tight slit. The picture was captioned:
"All of us loves all of @johnlegend and @chrissyteigen. ❤️?"
The two pulled off the stunning look nicely, and they could not keep their hands off each other as they were affectionate in front of the camera. In the picture, John had his hand around her waist while they both smiled for the camera.
John and Chrissy, who opted out of attending last year's Grammy's, made their attendance this year a memorable one.
Some people may find Chrissy and John bothersome
Fans of the couple took to the comments section to leave their thoughts on how the duo looked. While some fans loved the outfit, others were bothered that it was a bit revealing and not an original ensemble by the couple.
One user commended Chrissy for having an incredible physique as she did not look like a mother of two. Another user said:
"You two aren't just couple goals! You're epic!"
John, who had two nominations on this year's Grammy's, one for Best Traditional Pop Vocal Album (A Legendary Christmas) and one for Best Rap/Sung Performance ("Higher") has won 10 Grammys so far. He has received 31 nominations in his career.
The EGOT winner and his wife decided to stay at home last year for the Grammy's despite being nominated. The two chose to spend time with their kids over hanging out at the Grammy's.
Chrissy and John tied the knot in 2013 and are the proud parents of their daughter, 3-year-old Luna, 3, and their 1year old son Miles.
Chrissy, who opened up to Vanity Fair in an October profile about their lifestyle, said that she understands that some people may find her and John bothersome but that she doesn't let herself dwell on it.