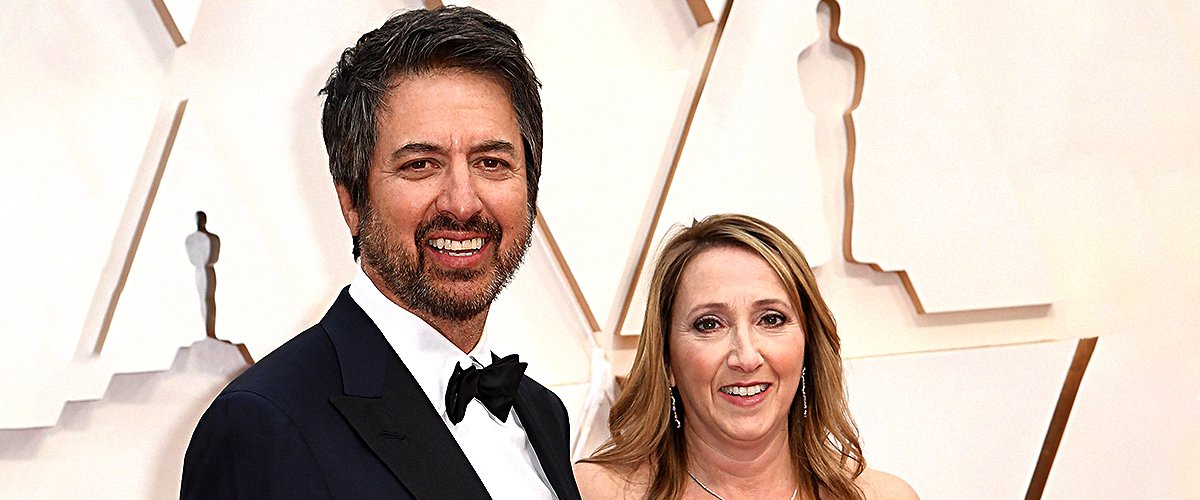 GettyImages
Inside Ray Romano's over 30-Year Marriage with His Wife Anna Who Beat Cancer
Ray Romano, better known for his role as Raymond Barone in the sitcom "Everybody Loves Raymond," has been happily married to his wife Anna for 32 years, a fantastic feat in the entertainment industry. Their secret? She's the boss in their marriage.
Ray Romano started out his career in Hollywood as a stand-up comedian, a job he has never stopped doing through his three-decades-long career—even when he's busy shooting series or Oscar-nominated films like "The Irishman."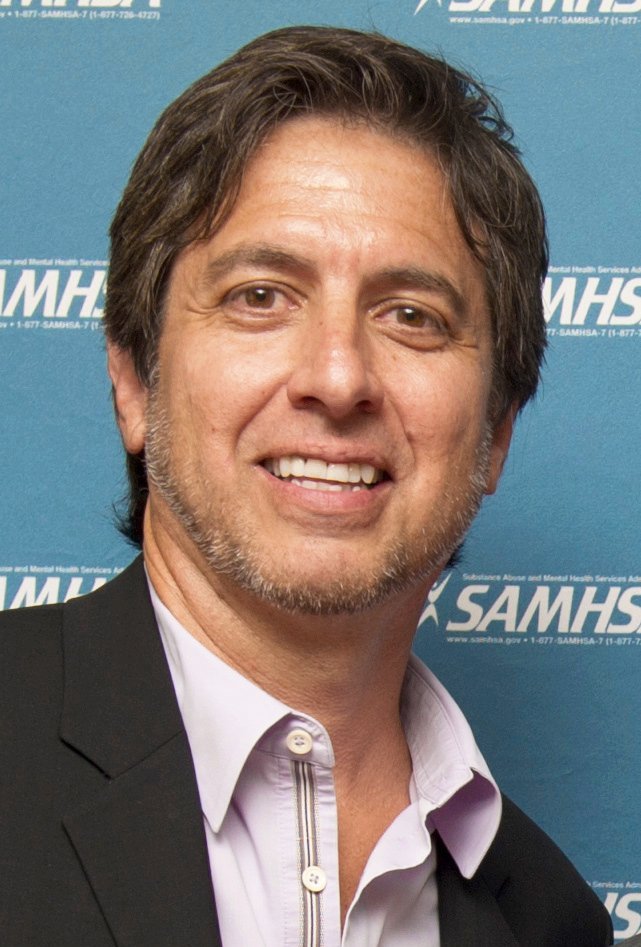 Ray Romano pose for a photo during the 2014 Voice Awards held on August 13 at Royce Hall on the campus of UCLA | Photo: Wikimedia Commons Images
A big part of Romano's routine includes telling stories about his family. Whether it is to make fun of his four kids or overshare about his sexual life—or lack thereof—with his wife Anna, the 62-year-old star always has a new funny story that gives insight into his personal life.
And while some people wonder if Romano's family gets mad at him for using them in his bits, he has assured countless times that his kids love being part of the show, and his wife gives him "a long leash," although she also has remarks from time to time.
RAY AND ANNA'S LOVE STORY
Ray Romano met Anna Scarpulla back in 1983 when they were both working as tellers in a bank in Queens.
As a teller, Romano "wasn't good," Anna said in a "60 Minutes" special. He was "accurate, but very slow," and immediately became the staff's comedian, adding the funny touch to work.
Talking to Graham Bensinger in 2016, Romano revealed that he waited until he wasn't working at the bank to ask Anna on a date because there was less pressure if she said no. At the time, he said, he wasn't precisely boyfriend or husband material.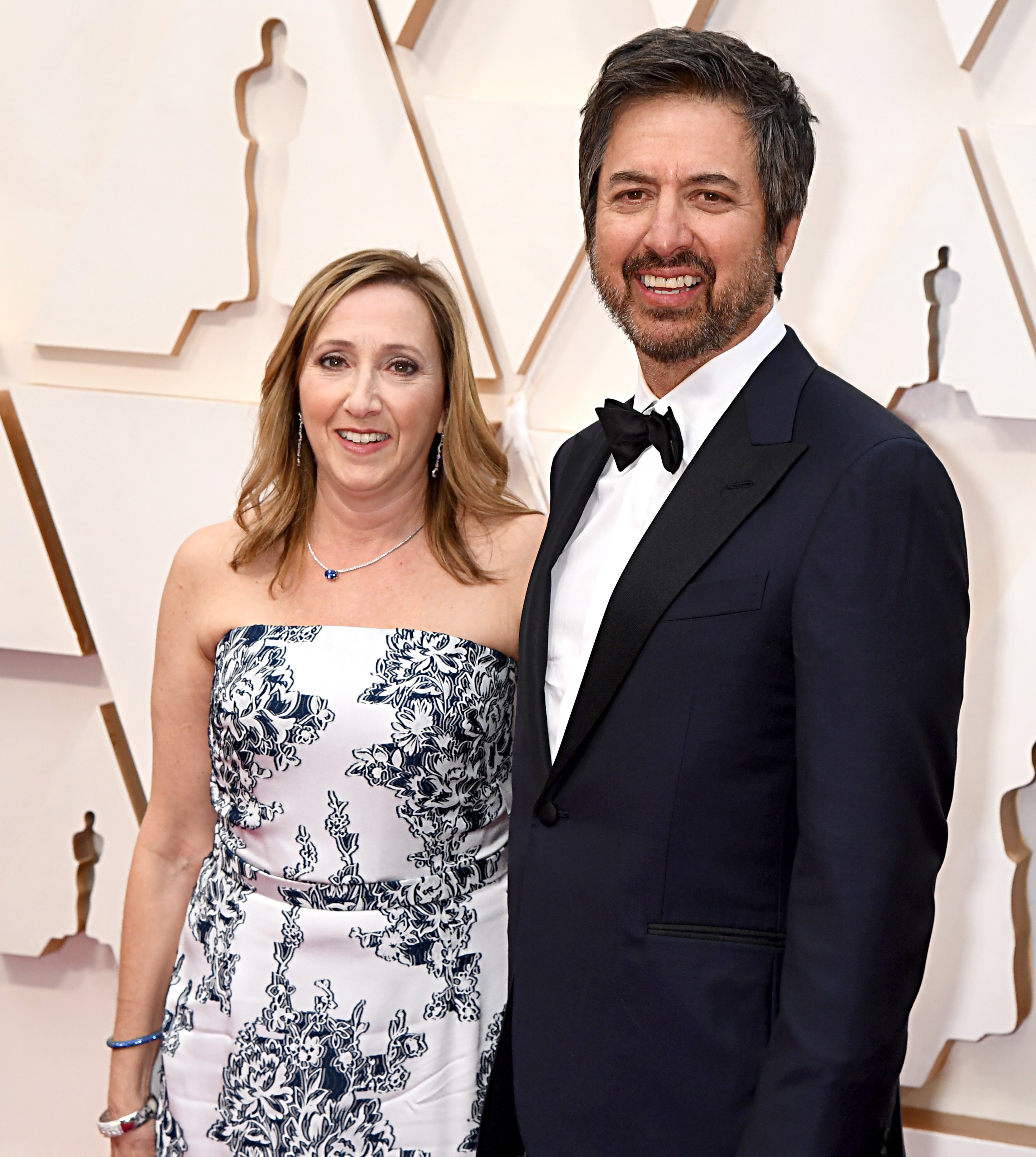 Ray Romano and Anna Romano attend the 92nd Annual Academy Awards at Hollywood and Highland on February 09, 2020 | Photo: GettyImages
He was 25 and still living with his parents and riding his bike to the bank every day, even if that meant he was 15 minutes late.
But luckily, and surprisingly for him, Anna decided to "take a gamble" on him. They got married after dating for three years, in 1987.
THEIR LITTLE FAMILY
It was then that Romano decided to switch to stand-up comedy full time, and slowly but surely, his career started to rise at the same pace his family did.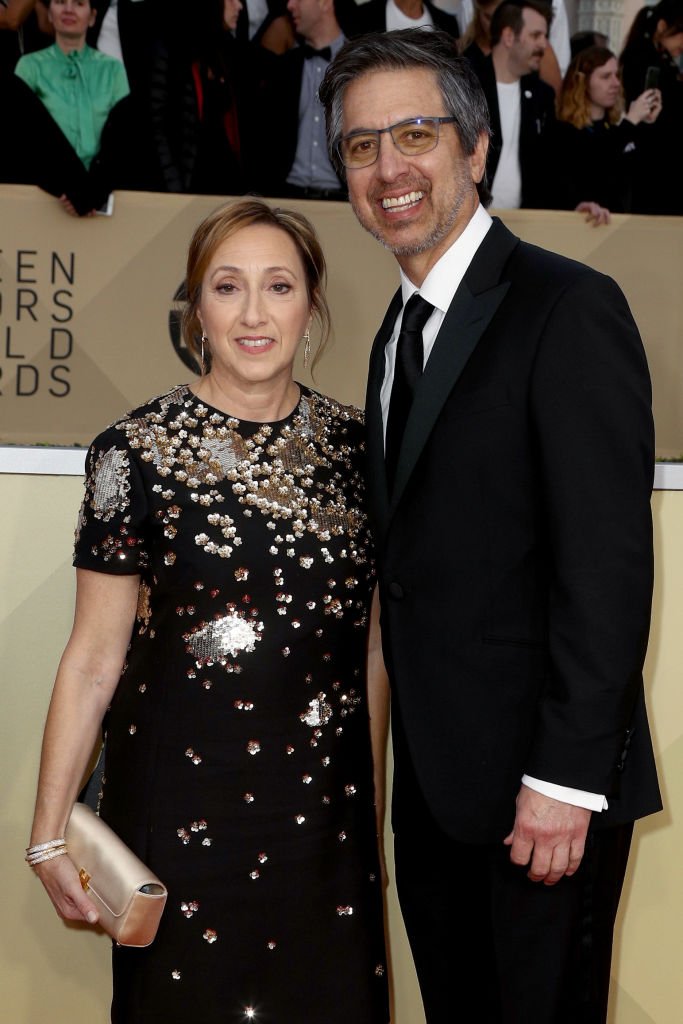 Anna Romano and Ray Romano attend the 24th Annual Screen Actors Guild Awards at The Shrine Auditorium on January 21, 2018 | Photo: GettyImages
The couple welcomed their first child, daughter Alexandra, in 1990. Three years later, when Anna revealed she was pregnant again, Romano couldn't hide the fact that he wanted the baby to be a boy.
So, when Anna called him after getting a sonogram and told him they were having twin girls, he tried to mask his disappointment but failed miserably, as he recalled in an interview with People in 1996:
"I tried to sound happy, going, 'Oh. Good. Good.' Finally, she told me, 'They're boys, you jerk!' That's when I knew I loved her."
The twins, Gregory and Matthew, were born in 1993, and the couple's youngest son, Joseph, came to the world in 1998.
THE SECRET TO A LONG-LASTING MARRIAGE
Romano and his wife are one of the long-lasting couples in Hollywood, and the "Ice Age" star believes that is, in part, because Anna is not interested in the glitz and glamour of the entertainment industry. So, she helps him keep a balance.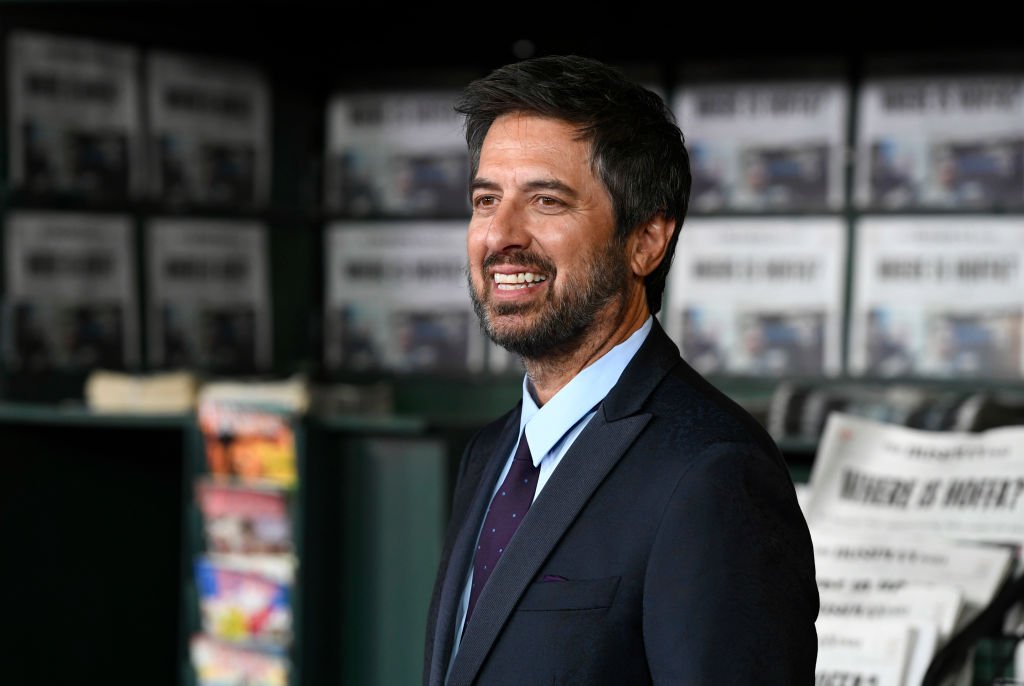 Ray Romano attends the Premiere Of Netflix's "The Irishman" at TCL Chinese Theatre. | Photo: Getty Images
"I'm in show business. You can't not be a bit of a narcissist and not need attention to be in that business," he explained to Time magazine last year. And continued:
"So, the reason this works is because she is a person who (a) doesn't need attention and (b) can understand how I feel about her, even though it's hard for me to outwardly express that. She's the hero here."
However, after being together for more than two decades, Romano told David Letterman in 2012 that the cracks in his and Anna's relationship had started to show.
He recalled how, in one instance, she was reading a book, and he was sending an email when, out of nowhere, Anna claimed: "I can't stand the way you type."
Last year he revealed another similar story on Ellen DeGeneres' show. He explained that he and Anna get in arguments about how loud his sneezes are, and how he barely gets two "bless you" if he starts sneezing before Anna sends him to another room because she's watching "Say Yes to the Dress."
THE TOUGHEST BATTLE
But despite the small arguments, the couple is stronger than ever after facing what they consider their hardest trial back in 2010 when Anna was diagnosed with stage one breast cancer.
She was having a regular check-up when her doctor noticed a lump in her breast, and although he didn't think it was anything serious, Anna got a mammogram and a biopsy, and that's how they knew it was invasive breast cancer.
Anna went through surgery, chemotherapy, and radiation, and while she admitted to People that losing her hair was tough, she had a hard time prioritizing herself above her children.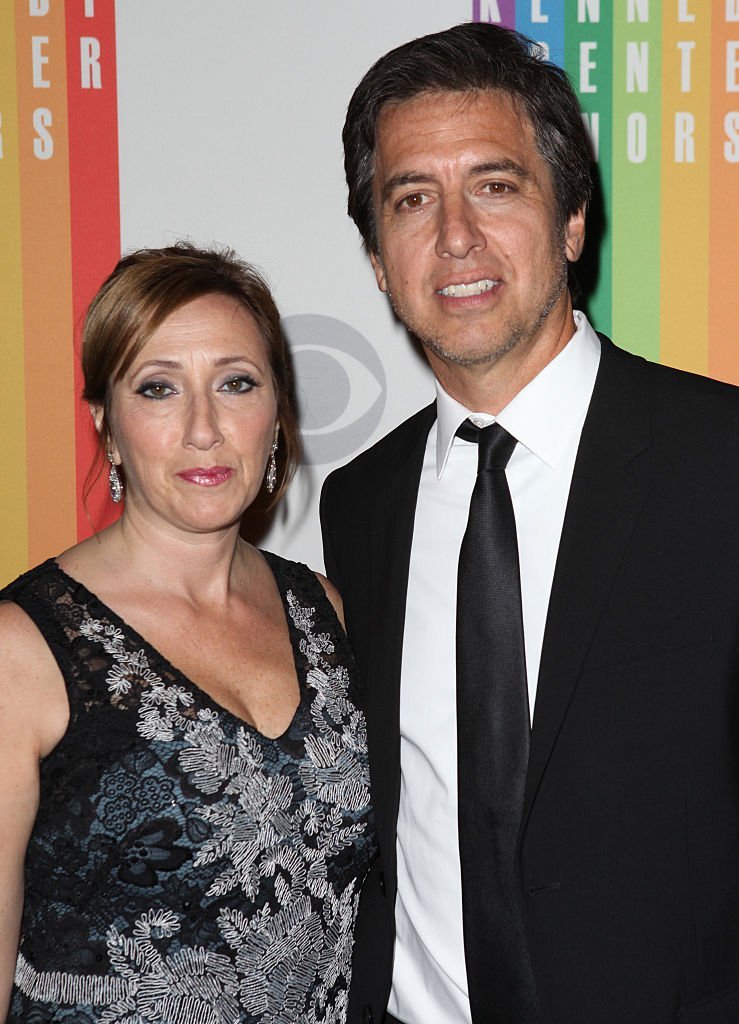 Anna Romano & Ray Romano attending the 35th Kennedy Center Honors at Kennedy Center in Washington, D.C. on December 2, 2012 | Photo: GettyImages
"I take on everybody's stress, but this had to be all about me," she said. "I'm not like that!"
Thankfully, Anna finished her radiation successfully and entered remission.
"We dodged a bullet," said Romano. "It's a cliche that life is short, but it is. We're lucky."
Please fill in your e-mail so we can share with you our top stories!