Luke Bryan from 'American Idol' & Wife Caroline Boyer Have Been through Fire & Water in Their 13 Years of Marriage
Country music singer and songwriter, Luke Bryan has been through hell and high waters with his wife of thirteen years, Caroline Boyer.
"American Idol" judge, Luke Bryan has built an impressive personality on the screen, becoming one of the most sought after entertainment icons.
However, his achievements did not come easy and unaided as he enjoyed the support of his wife, Caroline Boyer, who has stood by him every step of the way in the last thirteen years.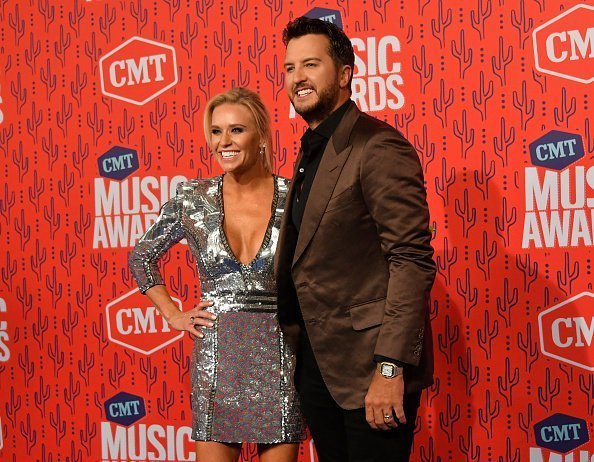 THE ONSET OF SOMETHING POWERFUL
The country pair met in 1998, as students of Georgia Southern University. The singer was a senior, while his love interest was a college freshman. But that did not stop their love from blooming.
Recounting the onset of their love story, the father of two shared:
"I had to drink a lot before I could go talk to her, but I did. It was one of those situations for me. It was like.. 'Who is that and how do I go talk to her?'"
On the bride's part, though with little relationship experience, she was captivated by his big personality and gentleman nature. After months of friendship, she made the leading move, kissing him first, and the two began their relationship.
THERE GOES THE SEARCH!
Their relationship was plagued with breakups at intervals, with several resolutions never to break up again. However, the final blow hit when the country star graduated, about a year and a half into their romance.
The pair decided to split for good, with Luke moving to Nashville to pursue music, while Caroline completed her college degree.
"She was the one bringing in the dough."
In their search for love, the duo endured other relationships, which never worked out for either of them until their paths crossed again many years later.
The 40-year-old mother dropped by at a show in Statesboro after hearing her college boyfriend was in town and playing at the event. That gesture was the little nudge needed to rekindle their love. The country music sweethearts got married in December 2006.
STICKING THROUGH THE GOOD AND THE UGLY
As newlyweds, the two were not the typical country music moguls. The songwriter was a broke, upcoming music artist, earning an average of $10,000 a year, while his wife was big on her lucrative career.
During those early years, the mother of two stood by her husband, supporting him financially and bearing the family's financial burden without hard feelings. The icon revealed:
"Her career supported me when I was making $10,000 a year. She was the one bringing in the dough."
They endured the dark phase until the "American Idol" judge got his big break in entertainment, which catapulted him to stardom and affluence.
They have since built a family, welcoming two sons, Tatum "Tate" Christopher, now 8, and Thomas "Bo" Boyer, 10 in their thirteen-year union. 
TRAGEDY HIT THE BRYANS
The duo are also adoptive parents to Bryan's nieces, Jordan and Kris, and nephew, Til, whom they took in their custody following the death of the star's brother-in-law, Ben.
It can be recalled that the country singer's family experienced a dramatic expansion in 2014 after the couple went from being parents of two to having five kids in no time after the loss of Luke's sister's widower, Ben Cheshire.
Seven years earlier, the family lost the icon's sister, Kelly, leaving Ben in care of their three kids. It was a sad blow to the songwriter, who buried his brother, Chris, in 2000.
Through it all, the 43-year-old has kept going, thanks to the love and support of his wife and mother of his brood of five!