Erica Mena & Safaree Samuels from LHHNY Share Details about Baby Shower That Had a Pink Met Gala Theme
The "Love & Hip Hop" couple, Erica Mena and Safaree Samuels, made an executive decision to top the extravagance of their recent wedding with a Met Gala themed baby shower.
Erica Mena got married to fellow "Love & Hip Hop" star, Safaree Samuels In October last year. As at that time, Erica was already pregnant with the duo's first child together.
As expected from the two reality stars, they went all-out on the wedding. The wedding was featured in an episode of the 10th season of "Love & Hip Hop New York." The season also featured the reveal of Mena's pregnancy.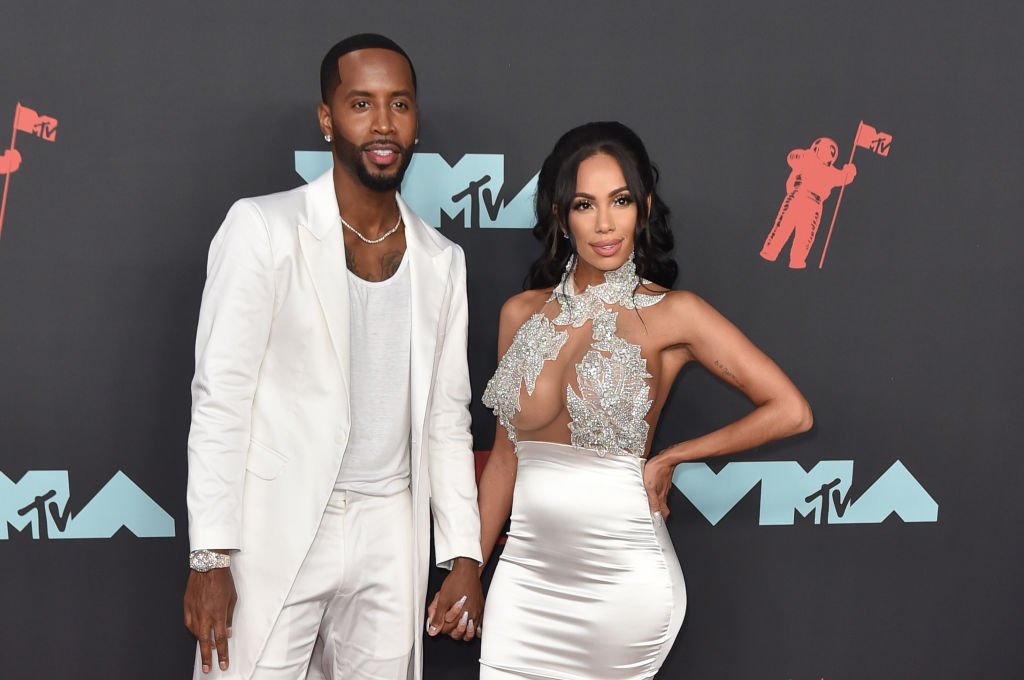 In celebration of the birth of their daughter, Erica and Safaree had the initiative to host a baby shower that surpassed their wedding's exotic nature.
The Samuels decided on a Met Gala themed party. Not only was the party themed after the famously exclusive event, but the entire party scene was covered in pink — from the balloons to the gifts.
The parents of the celebrant were also covered in pink. Erica looked dashing in a pink designer dress with one sleeve covered in crystals and both shoulders covered in feathers.
38-year-old rapper Safaree, was adorned in a pink suit with his hair dyed pink. The performer was not so thrilled about dying his hair, but he made it work for the family.
In a recent interview, Mena spoke about this choice of style and explained how they came about the idea of the Met Gala themed party; saying,
"… First of all, our wedding was extremely over-the-top, so we were like, 'What can we do to top our wedding?'"
The answer, for the reality star duo and parents-of-one, was a Met Gala themed baby shower with all-pink decor and costumes. 
So far, the newborn has been referred to as the "Golden Child" by some of  her parents' friends — the cast of "Love & Hip Hop Show."
In an emotional letter written by Mena to her baby before she was born, she referred to her child as "Baby Girl Samuels."
Newlyweds Erica Mena and Safaree Samuels Open Up About Their Met Gala-Themed Baby Shower https://t.co/3TJSolfUeS

— People (@people) February 13, 2020
The couple is being careful with exposing their child to social media. When asked about this, Erica went on to point how the approach worked well for the first son, King, who's 12 years old now.
She explained that the children would be exposed to social media by their own volition, not external influence from the reality couple.