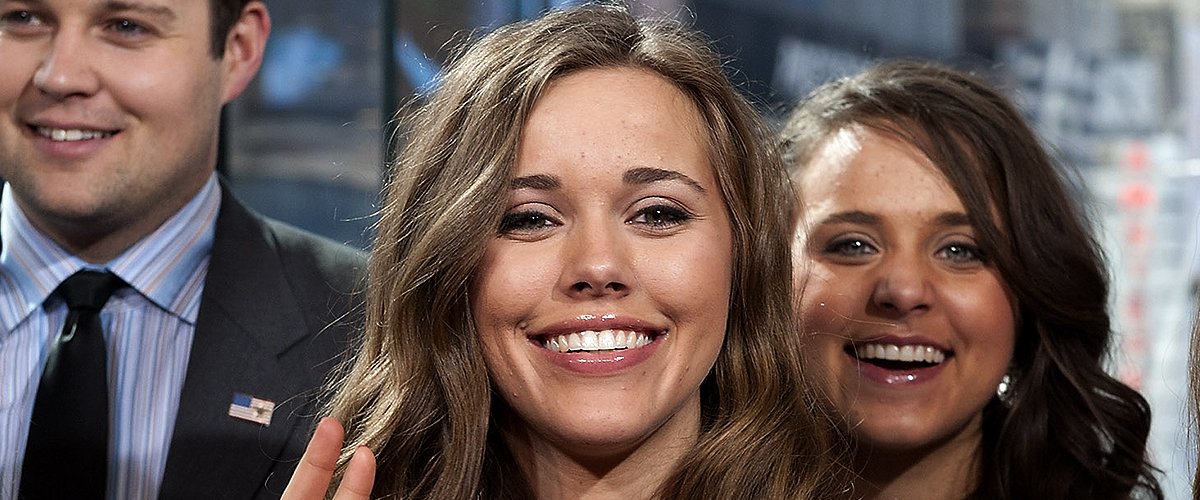 Getty Images
Jessa Duggar's Most Memorable Clapbacks at Online Critics

Just like any other famous family, the Duggars have plenty of supporting followers and some meddling haters. Jessa Duggar is always ready to clap back at the latter, though.
Most members of the Duggar family have garnered a plethora of followers on their respective social media accounts, and Jessa Duggar Seewald is no different.
"No, he prefers coffee and energy drinks."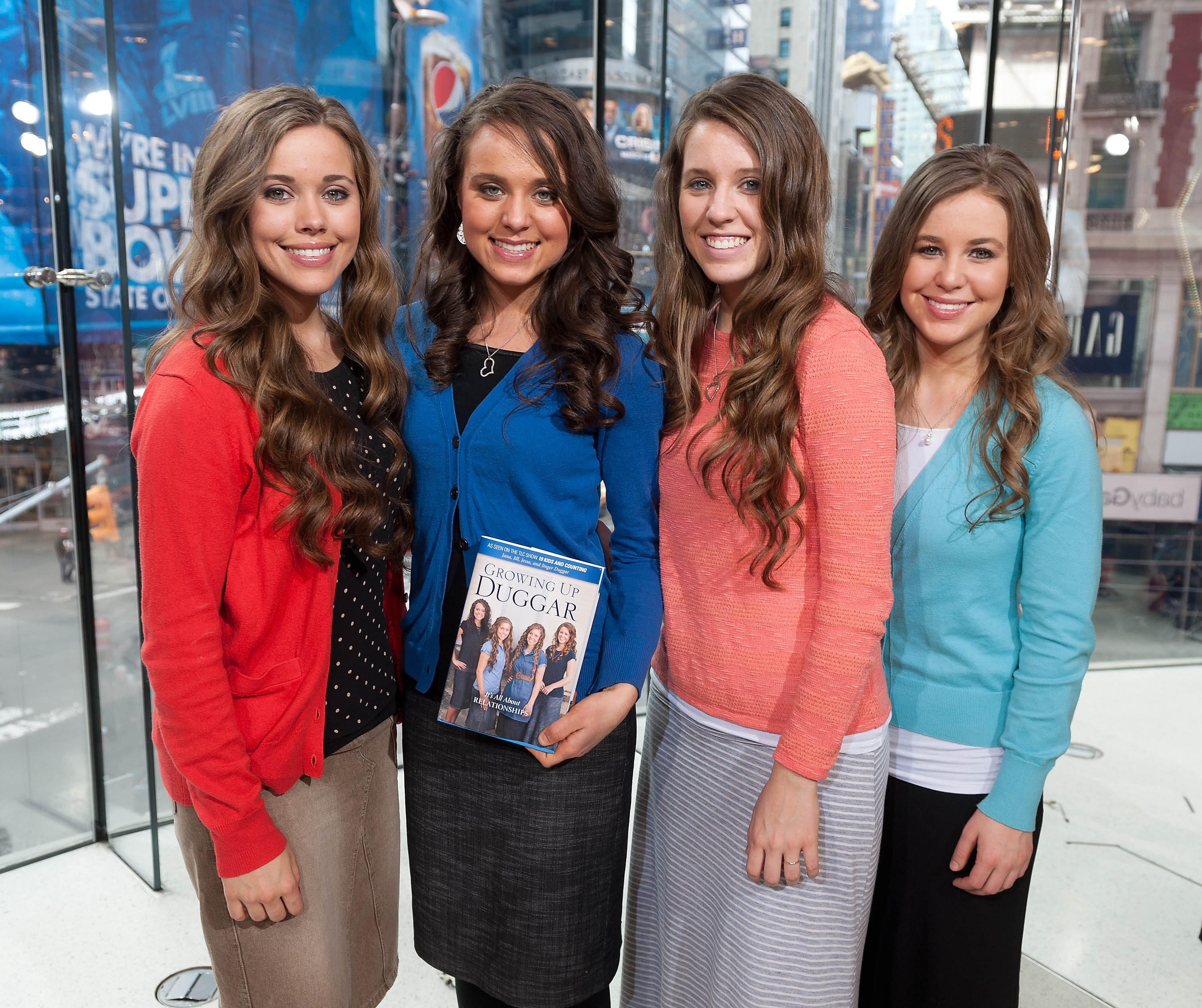 Jessa Duggar, Jinger Duggar, Jill Duggar, and Jana Duggar on March 11, 2014 in New York City | Photo: Getty Images
CUTE VIDEO OF JESSA DUGGAR'S BABY
Frequently, those netizens highlight and praise her posts, as it was the case with one video she shared on Instagram on February 3 that portrayed her daughter Ivy Jane lying flat on her belly while energetically shaking her legs.
The baby eventually gets interested in what her older brothers Henry and Spurgeon are doing, and she crawls her way to them.
In the caption, Jessa revealed that her youngest child had discovered "this new mode of transportation" a couple of weeks before, adding that she was getting better at it.
Some of her followers took to the comment section to applaud Ivy's milestone. Unfortunately, some people just prefer to point out anything negative, and Jessa doesn't mind getting a little sassy with them!
Here are some of the most memorable clapbacks that the mother of three has had at her or her family's detractors.
DEFENDING THEIR BIRTHDAY TRADITION
Going to the MarketPlace Grill to get a Chocolate Mess is a kind of a birthday tradition for the Duggar family.
Justin did it when he turned 16, but a netizen probably got tired of seeing the same over and over again and wondered: "Do you guys ever go anywhere besides MarketPlace Grill?" Jessa simply replied:
"No, we don't."
STANDING UP FOR JINGER AND HER DAUGHTER
Back in January 2019, Jessa uploaded a photo of her niece Felicity casually chilling on a couch. One person, however, criticized the pic because the baby didn't have shoes on. Jessa wittily responded:
"And she was let outside to run in the snow like that. So terrible."
GIVING HER SON ONLY THE BEST DRINKS
The video of Henry sipping a beverage from his bottle was great, especially for his hilarious reaction. In the caption, Jessa admitted that she made the same face the first time she tried LaCroix.
One follower didn't take things lightly and wrote, "Please tell me you don't give him Fanta." Again, using her rich sense of humor, Jessa replied:
"No, he prefers coffee and energy drinks."
TRAINING HER CHILDREN
On Valentine's Day in 2018, Jessa uploaded a photo showing her and her husband Ben Seewald sharing a loving kiss. In the caption, she mentioned that her man was great at many things, including "training" the kids.
One netizen complained about her choice of words, claiming that "training is for dogs, not humans." Jessa's response this time was not as amusing as the previous ones:
"We train for jobs, we hire personal trainers for fitness […] and we train/teach our kiddos in [the] right behavior in the hopes that they will grow up to be caring, thoughtful and responsible humans."
TAKING "PROFESSIONAL" PHOTOS
Since Jessa Duggar's kids are all over her Instagram, it's easy to see photos of them wearing different outfits. That was the case with the April 2019 slideshow that Jessa uploaded showing Spurgeon wearing clothes from the Rhea Lana's store.
Although she wrote in the caption that her post was not sponsored, a netizen wrote that it definitely had to be an ad because the images were "professional." The mother of three clapped back:
"Well, I'm not a professional photographer, but thank you for the compliment. It's called 'portrait' mode on the iPhone."
OFFERING TO SELECT A PARTNER FOR JANA
In January 2019, Jessa was one of the first members of the Duggar family who announced that Jana had created an Instagram account.
Since Jim Bob and Michelle Duggar's children were not allowed to join social media before getting engaged, people assumed that Jana was courting. Jessa debunked that theory and also offered herself to help her sister find a man:
"[Jana's] not in a relationship. But if anyone is interested, please send all applications to me. I will check them out thoroughly."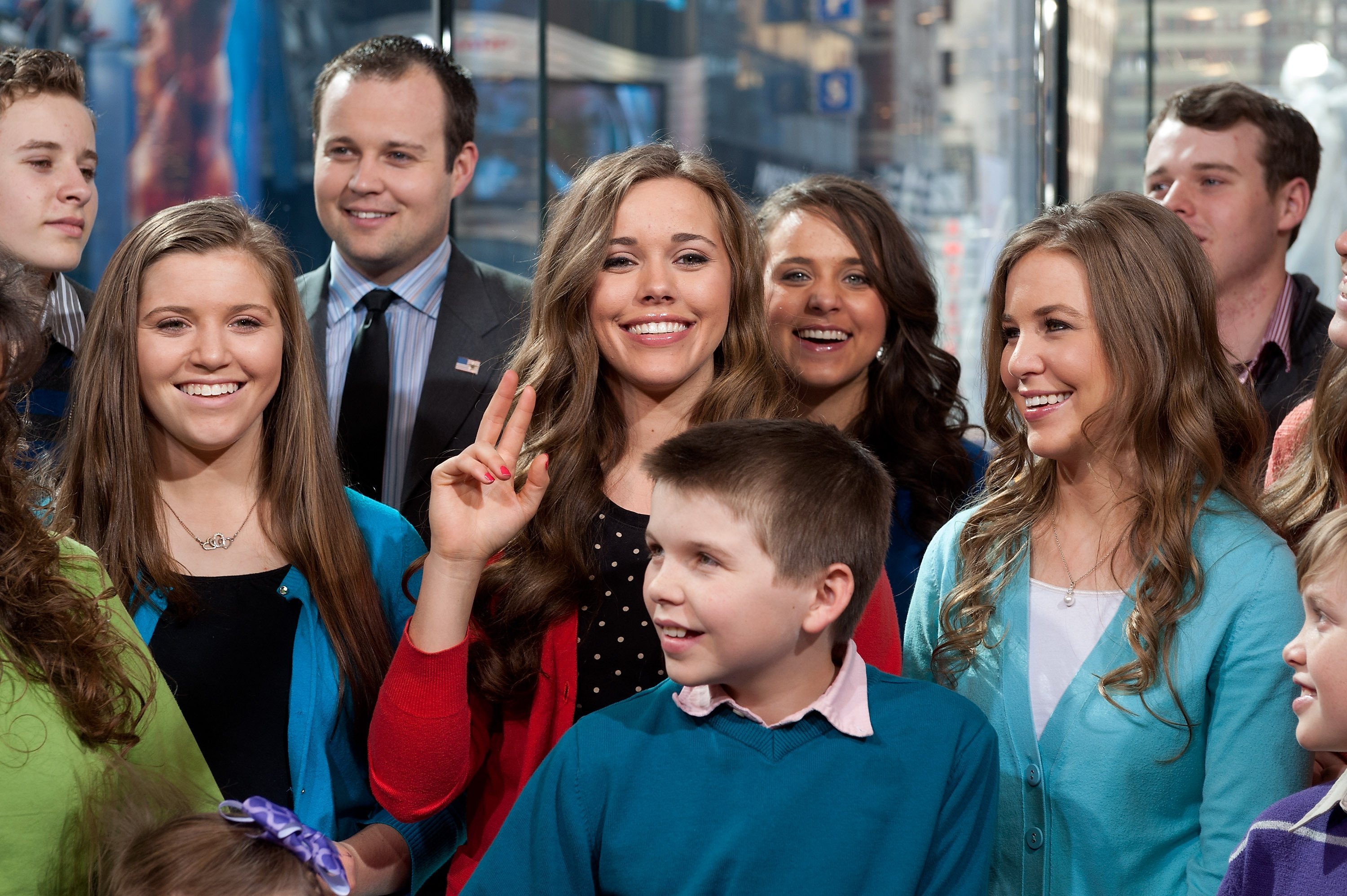 Jessa Duggar and the rest of the Duggar Family on March 11, 2014 in New York City | Photo: Getty Images
Taking care of three children and having enough time to be active on social media seemed like a difficult task. However, Jessa Duggar proved that when it comes to standing up for her family, she is willing to do it!
Please fill in your e-mail so we can share with you our top stories!