Joseph and Kendra Duggar of 'Counting On' Fame Spark Concern after Video of Son Garrett Playing with Baby Addison
Joseph and Kendra Duggar may have been trying to get some awws out of their last post. Instead, the couple were on the receiving end of backlash for having Addison so close to a zipper. 
On Thursday, the Instagram account for Joseph and Kendra Duggar saw one of the cutest clips get posted — and it might have also been among their most dangerous. 
At least, that's what a few followers asserted in the comments underneath the clip of Garrett and Addison Duggar playing. The post and reactions are found below.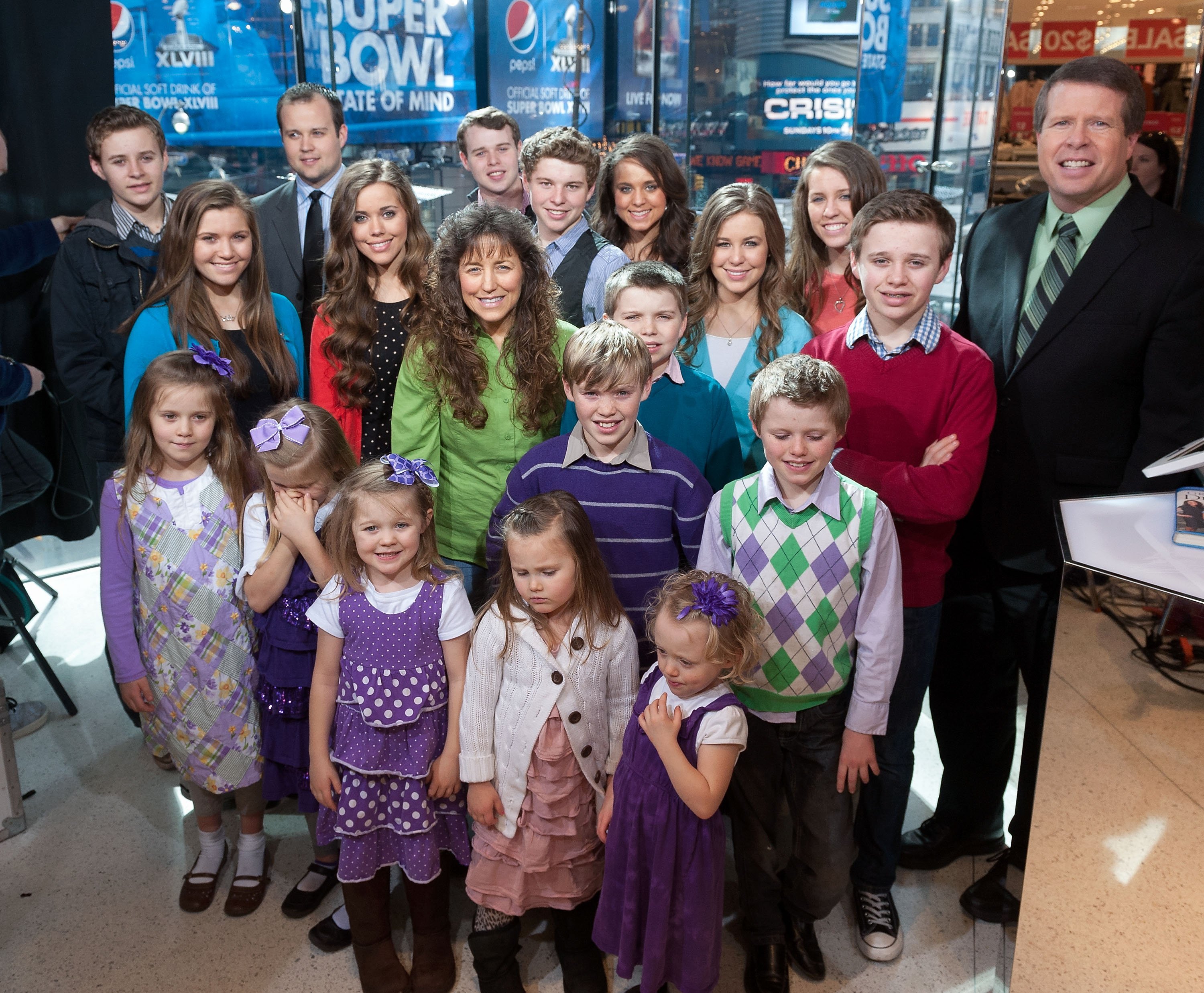 Garrett and Addison play together
The two short videos saw one-year-old Garrett standing in front of baby Addison's pink carrier. Addison is only three months old, but she already has a big laugh. 
In the clip, Garrett entertains her by opening and closing the carrier's zippers and making cooing noises at his little sister. Addison's baby giggles are too sweet. 
In the second clip, Garrett makes a sneezing noise, "achoo!" which further draws laughter from the months-old cutie. "This just melts my heart," read the caption in part.
Followers react with concern
The comment section showed a majority of positive sentiments. However, there were a couple of people who felt that whoever filmed the videos didn't take enough precautions with the kids. 
"Please be careful the zipper doesn't catch her face," said one follower on Instagram. Most people told the concerned user off, but one concurred with them and said it happened to their son once. 

Someone else noted the same thing and was met with similar backlash themselves. This time, the original commenter defended themselves by saying it had happened to one of their kids before as well. 

There was another follower who got away with telling the parent off. For the most part, though, fans couldn't get over how aww-inducing the brother-sister duo was in the clip.

Kendra's awkward ad
Earlier this month, Kendra was again criticized when she uploaded an ad to her Instagram Story. Over a few clips, Kendra described the item and demonstrated how she uses it on her face. 
Fans said she looked uncomfortable. It's unclear why Kendra is moving into the world of being an Instagram influencer, but it's drawing suspicion that she and Joseph are strapped for cash.
Kendra, like most of her Duggar sisters-in-law, is a housewife while her husband reportedly flips houses. And although they both star on the hit show "Counting On." they could still be in trouble. 
Financial standing in question
Jill Duggar's husband Derick Dillard recently made some claims about Jim Bob controlling all the finances made from the show, leaving the adult children in a mucky situation. 
If that's the case, it would be especially hard for Joseph and Kendra with their two kids. Nonetheless, the parents were thrilled to welcome little Addison back in November. 
They quickly took to Instagram to share photos of the newborn who was wrapped in a pink blanket and dressed with a matching onesie. She came in at 7 lbs, 9 oz measuring 20.5 inches. She's come so far since then.