Savannah Guthrie from 'Today' Talks Becoming a Mom in Her 40s
"Today" co-anchor Savannah Guthrie is the proud mother of two adorable kids aged 5 and 3, whom he shares with her second husband, Michael Feldman. Guthrie became a mother for the first time at age 43, and she once opened up about the experience. 
Savannah Guthrie has been at the front of "Today" as a co-anchor since 2012 when she replaced Ann Curry. She shared the screen for five years with Matt Lauer until he was fired over sexual misconduct allegations, and has been working with Hoda Kotb since then.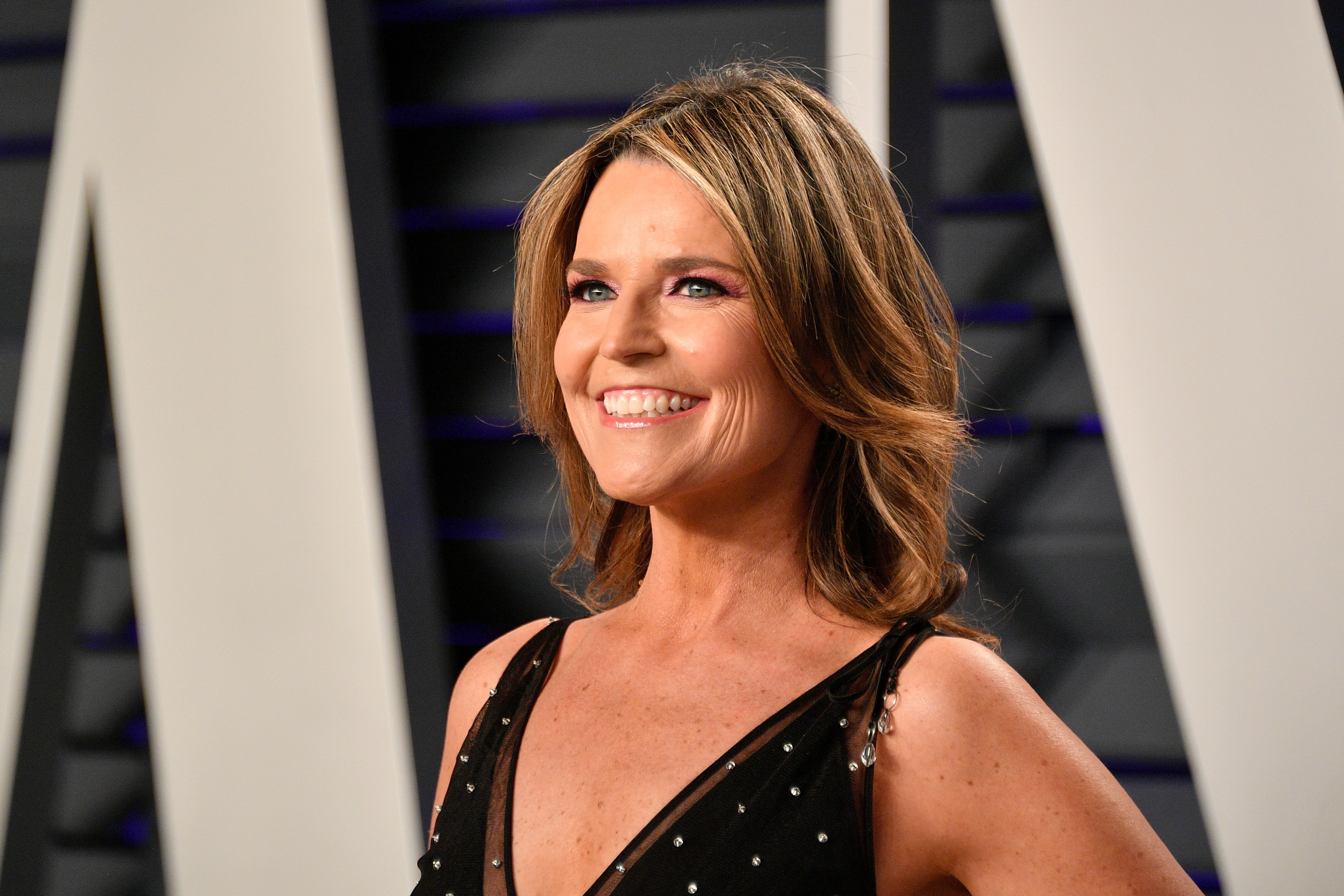 In 2014, Guthrie was thriving professionally, but her personal life was missing something that she'd thought she wouldn't get: children.
TWO WEDDINGS AND ONE HAPPY ENDING
Savannah Guthrie married her first husband, BBC journalist Mark Orchard, in December 2005 and divorced him in January 2009.
Although any pregnancy at 40 or older is considered high risk due to different health factors, Guthrie believes that becoming a mom late in life had its perks.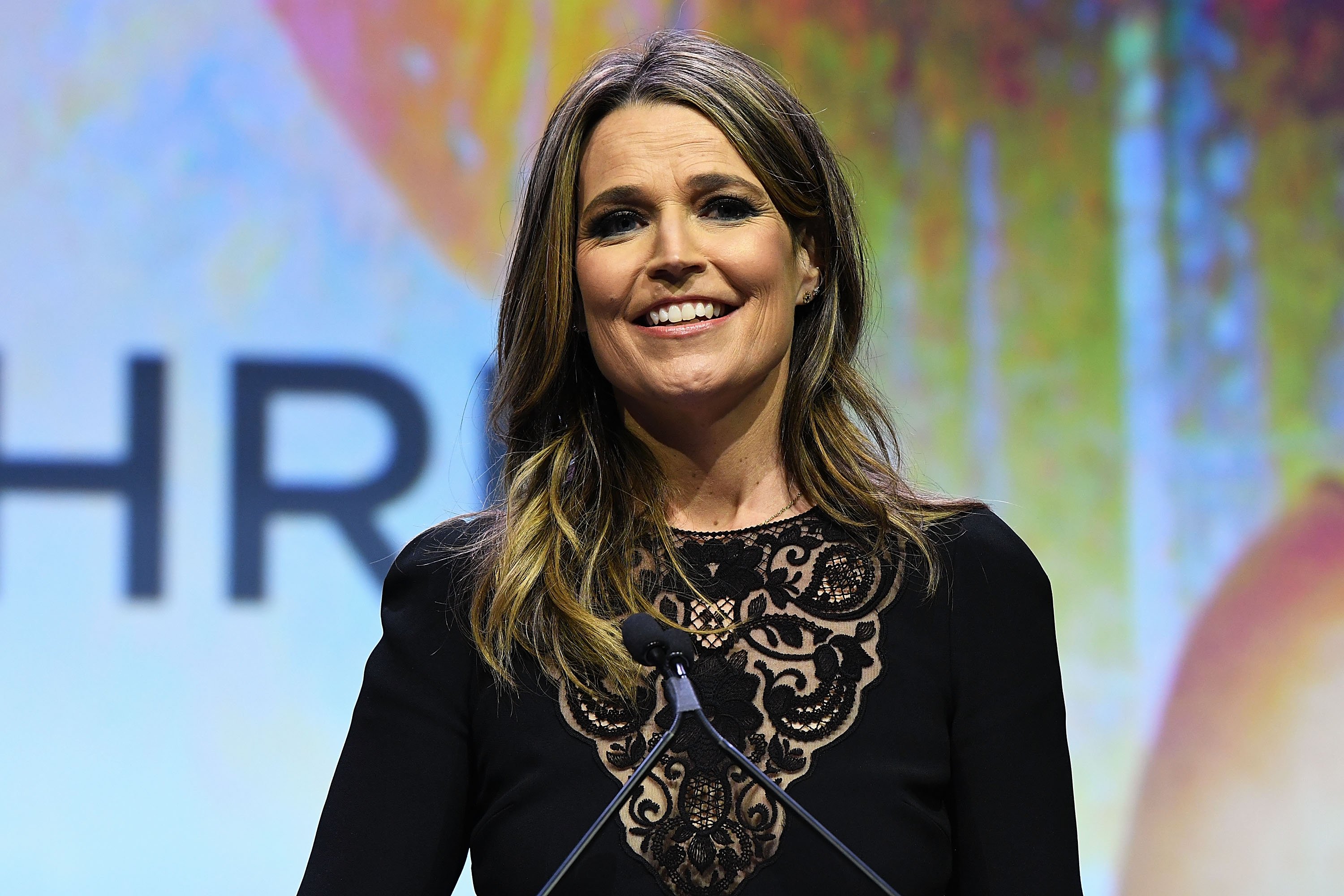 Later, she started dating media consultant Michael Feldman, with whom she got engaged during a vacation to the Caribbean in May 2013.
"I would love to have kids," she told Elle magazine months after the engagement. "I hope so if we're lucky and blessed, but who knows what life holds, you know? I'm 41 years old."
The pair tied the knot in a private ceremony in Tucson on March 15, 2014, and their guests were given more than one reason to celebrate.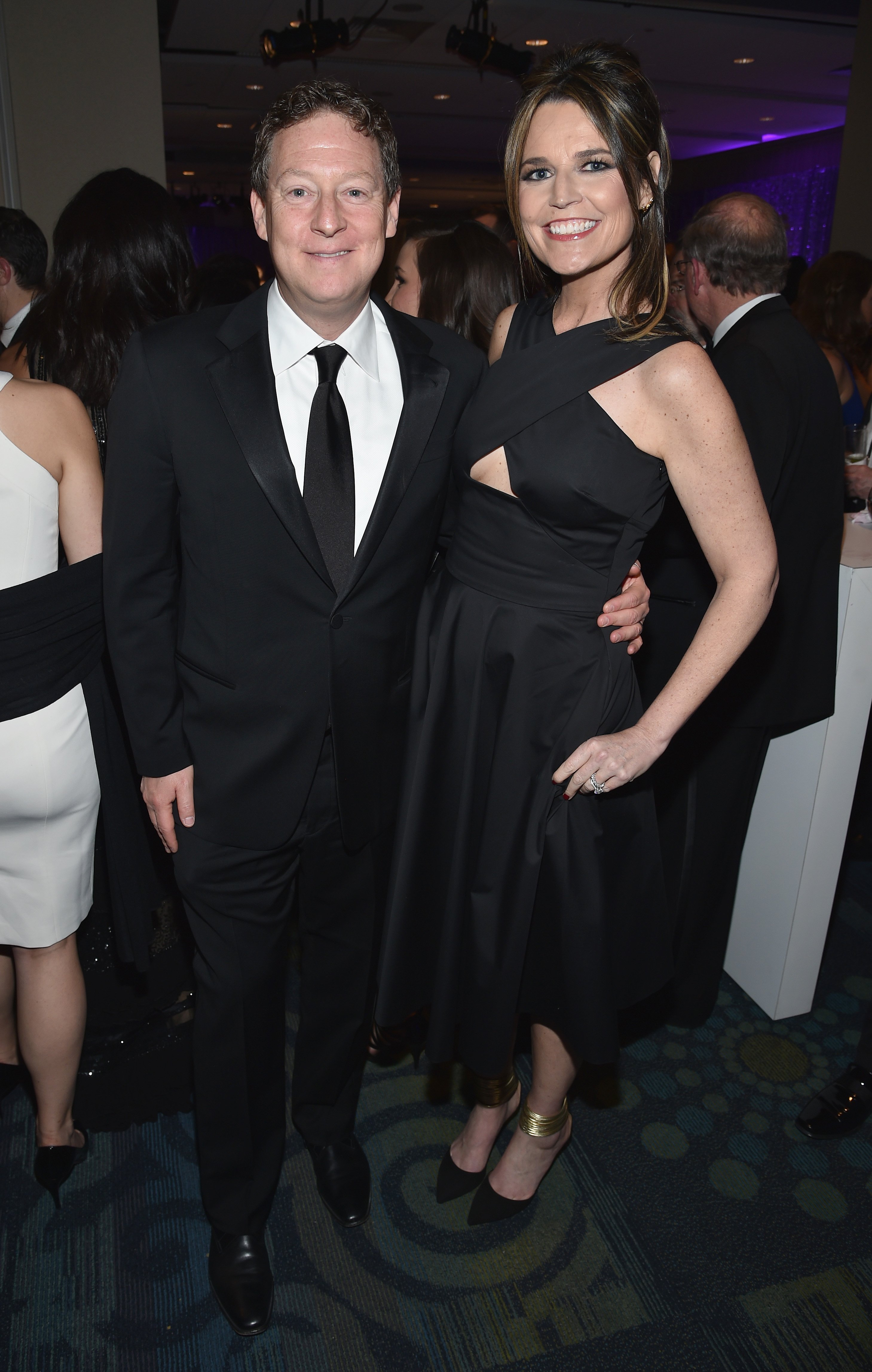 After saying their "I do's," and at the start of the reception, a recording of the NBC News "Special Report" music was used to catch the attention of guests, and Guthrie announced that she was four months pregnant.
For Guthrie, it was a dream come true.
IT'S NEVER TOO LATE
Talking to People magazine about the experience of becoming a first-time mom in her forties, Guthrie confessed that she thought the possibility was off the table for her and Feldman.
"I always wanted to be a mom, and it took us so long to get married — we dated for so long — that we thought maybe it was too late, and we'd lost our chance," she confessed.
So, when they found out she was pregnant, they were the "two happier people on this planet," as Guthrie gushed to the publication.
The couple welcomed daughter Vale, 5, in August 2014, and to add even more happiness to the family, their son Charley, 3, came into the world in December 2016.
A MOM IN HER FORTIES
Although any pregnancy at 40 or older is considered high risk due to different health factors, Guthrie believes that becoming a mom late in life had its perks.
For example, Guthrie mentioned that she has a good head on her shoulders and can prioritize much better without feeling despair.
"I think there's a luxury to feel calm enough and not to feel the same pressures as in your 20s and 30s when you are really trying to make your career happen," she explained.
And continued:
"Now, I can really take my time and enjoy our kids. We feel so lucky to have each other."
HER PARENTING STYLE
Guthrie is a loving mom and daughter, so she has nothing but respect for her own mother, Nancy Guthrie, whom she says is a woman of integrity, who taught her about humility with actions, not words.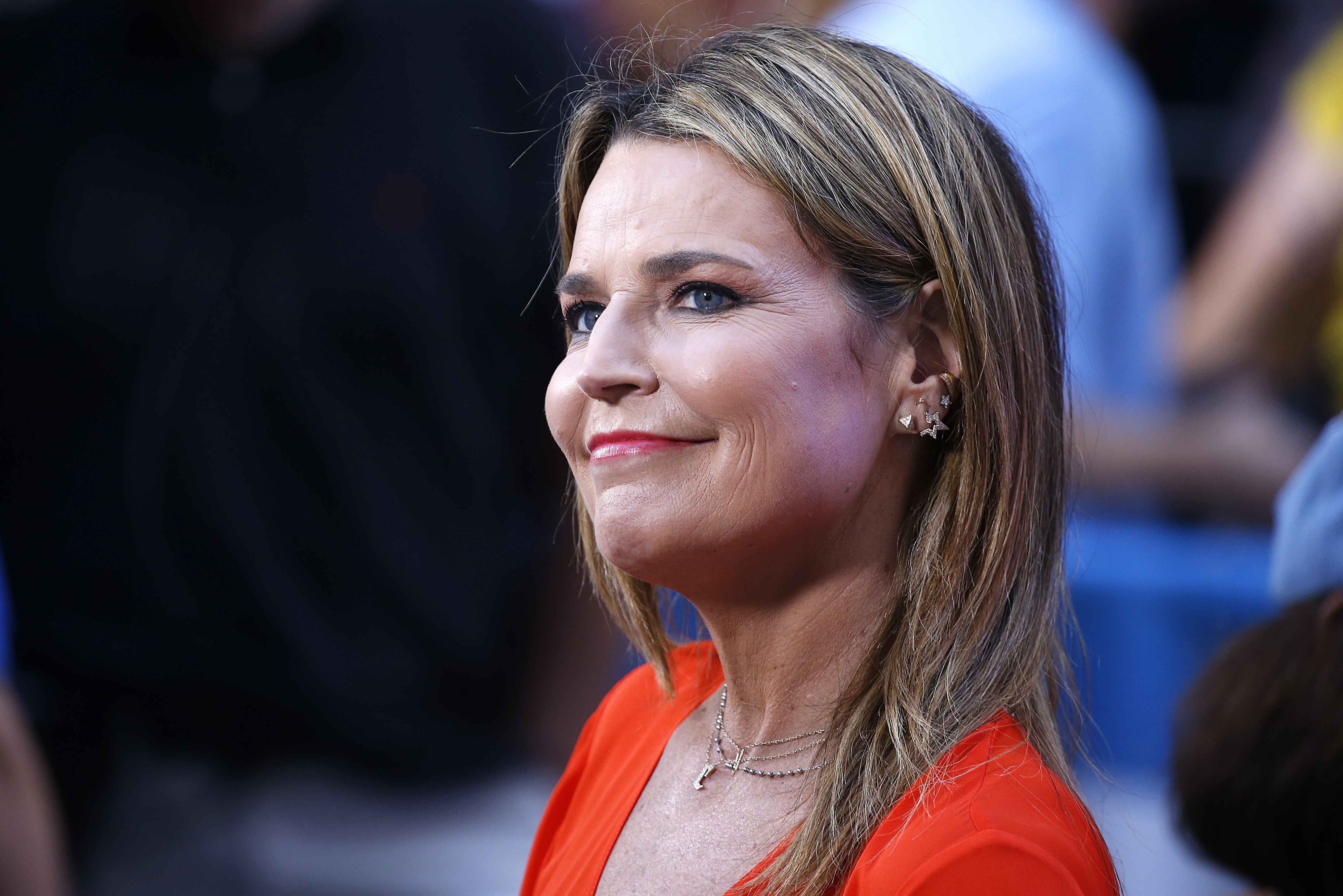 The 48-year-old confessed to People that she admires her mother so much that she is copying her parenting style. And considering Guthrie grew up to become such a strong and hardworking woman, she might get good results with her own kids.
"I try to copy pretty much everything my mom did, even though at the time, I probably didn't appreciate it," she admitted, and continued:
"Now I just love how no-nonsense she was. I'm like, 'I'm gonna be an '80s mom, like no-nonsense Nancy Guthrie.' That's how I'm gonna roll, too. She was right. She didn't put up with anything."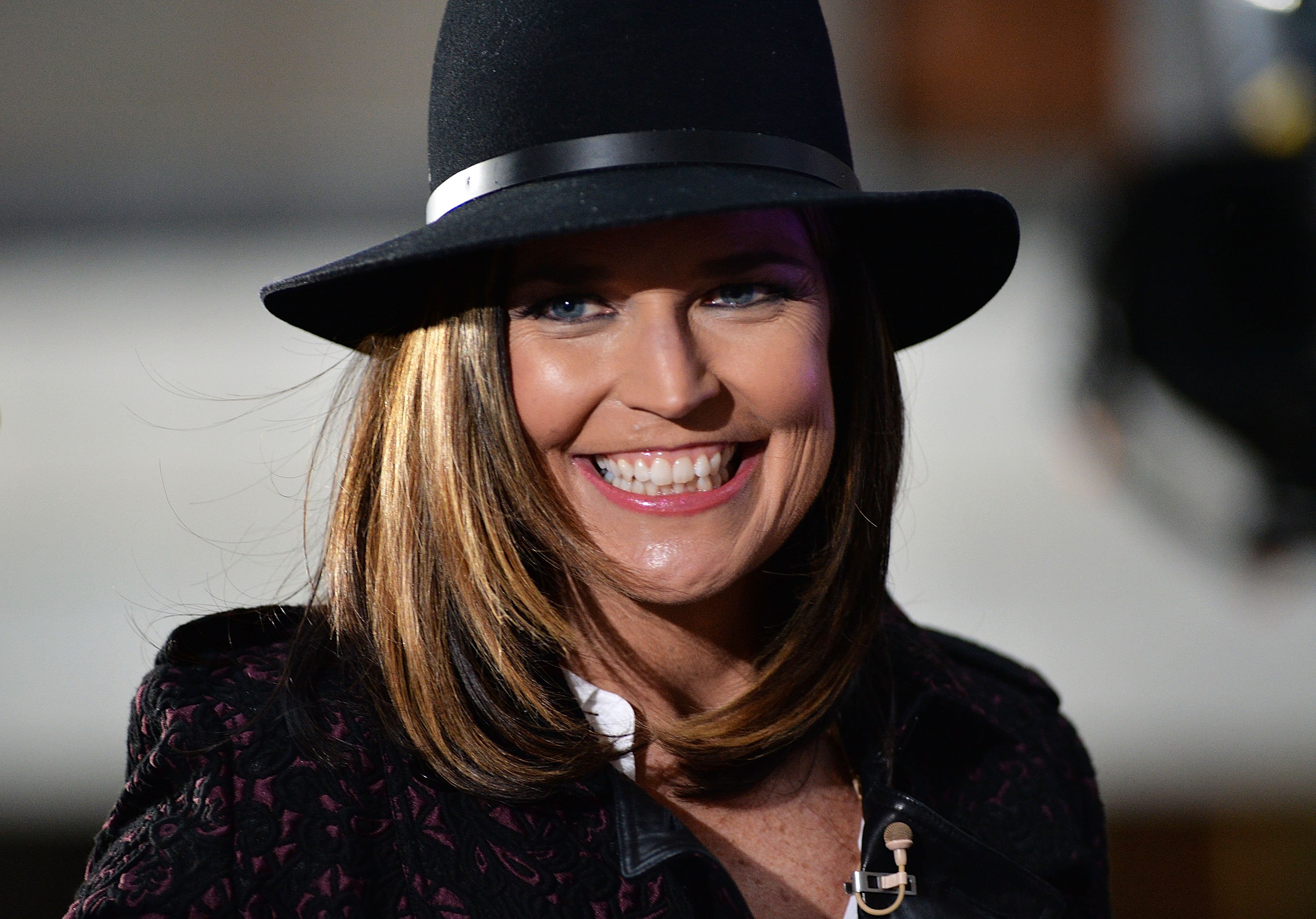 THE "PIRATE" POLICY
With her job at "Today," Guthrie is often traveling all around the country and even abroad to cover some of the most relevant news in the world.
Sometimes Guthrie chooses to leave the kids behind with a nanny if the destination is not apt for them, or if the trip is a short one. But most of the time, Vale and Charley go along for the ride.
Guthrie explained to the New York Times that the main reason she travels with the kids is that she doesn't want to be apart from them. And most of the time, her husband joins them as well.
However, traveling with two young kids can be quite the task, especially on hours-long flights, which is why Guthrie and Feldman came up with "Pirate Rules."
"Loosely translated, [it] means 'anything goes.' We let Vale watch movies for a long time if it keeps her happy and under control," Guthrie explained.
The same applies to snacks, as they let the kids have treats that they usually wouldn't have at home to keep the peace. "We are doing it for fellow passengers as much as ourselves," Guthrie concluded.