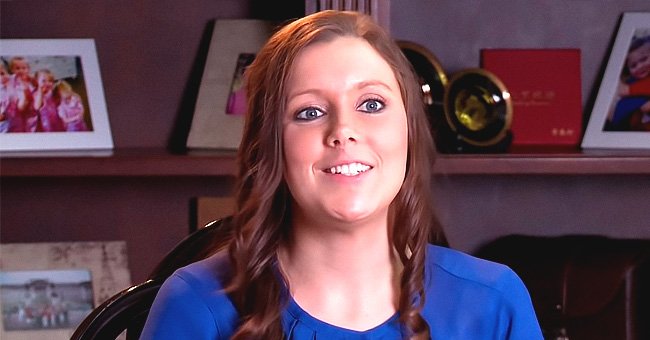 Youtube.com/TLC
Anna Duggar from 'Counting on' Shares Cute Video of Baby Daughter Making Facial Expressions
Baby Maryella is growing up to be a beauty and her mother Anna Duggar is letting fans in on the growth process as she shares a video showing Maryella making cute facial expressions.
Babies are a delight to watch. From their little cooing sounds to their throaty chuckle, one just wants to enjoy all the adorable facial expressions they make.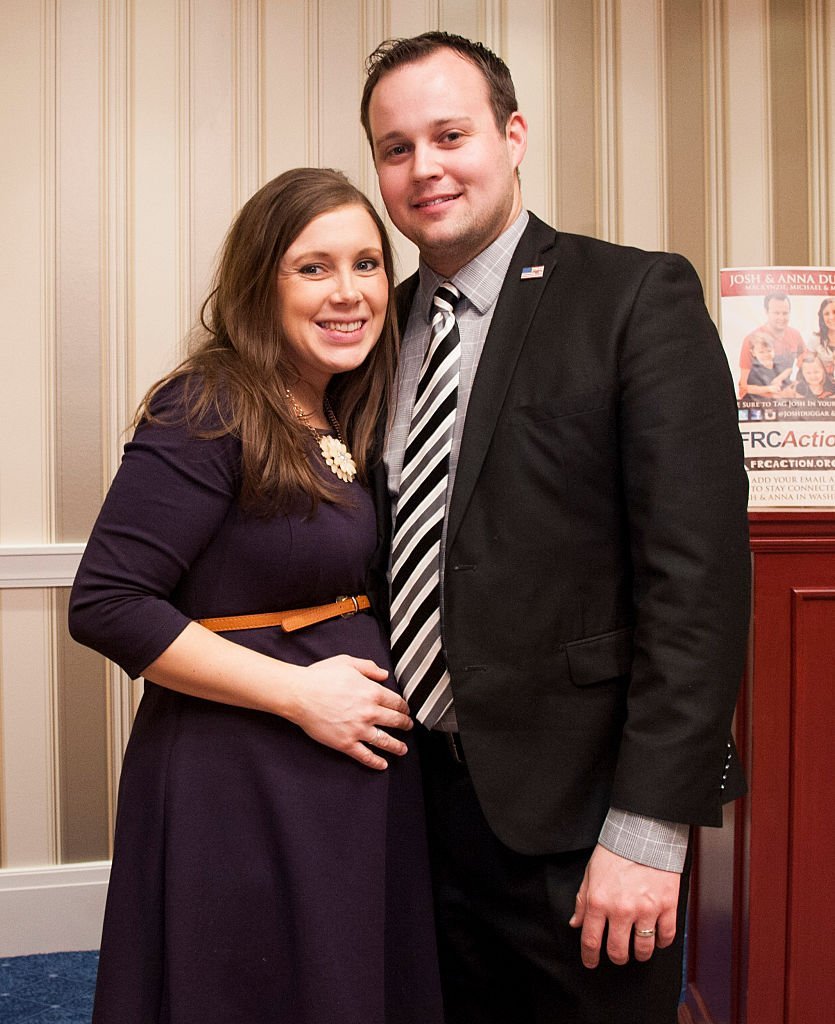 Anna Duggar and Josh Duggar pose during the 42nd annual Conservative Political Action Conference (CPAC) at the Gaylord National Resort Hotel on February 28, 2015 | Photo: Getty Images
Anna Duggar captured one of those delightful moments and shared it on Instagram with the following caption:
"Taking a minute to soak in all the little grunts and endless adorable facial expressions little Maryella makes, this is such a sweet season of life, and it goes by so fast!"
The video showed the cute soon to be three months old baby wearing a light brown onesie and matching light brown headscarf made into a bow, which was topped off with brown boots. Her mother could be heard in the background saying: "Hi Maryella."
Maryella then smiled and widened her eyes after her mother called her name. The sixth child of Anna and Josh, looked adorable as she made little cooing noises while stretching her hands to her mother.
They would have as many children as God wants them to have.
The infant who looked to have drooled on her clothes seemed very excited and did not look a bit shy as she made her little grunts and dazzled viewers with her heartwarming smile.
Lovers of the Duggars and their children flocked to the post to enjoy the delightful moment of little Maryella. The comments section soon became teeming with comments people were eager to express.
Some of the Duggars' fans expressed how it was such a beautiful moment to watch Maryella do her thing. While others could not help but be nostalgic as they recalled times when their kids were at this age. Someone said:
"So beautiful and such a blessing for you! New baby sounds are so precious."
Baby Maryella is the sixth and last child of Anna and Josh Duggar. The couple who met in 2006 got married in 2008, and since then, they have given birth to six children; three girls and three boys.
Maryella was born in November 2019 amidst rumors that her father was having an affair that has not been confirmed or denied by the couple.
Josh and Anna have had their fair share of marital and personal issues, but the couple has decided to solve their problems themselves, ensuring they are doing the best for themselves and their children.
Anna and Josh, who had a similar upbringing, have decided that just like the Duggars clan, they would have as many children as God wants them to have.
Please fill in your e-mail so we can share with you our top stories!