Kobe Bryant's Wife Vanessa Shares Heartbreaking Post on First Valentine's Day without Her Husband
As she continues to mourn the loss of her husband, Kobe Bryant, Vanessa Bryant took to her Instagram to celebrate his favorite holiday and even dedicated a song for him.
We could only imagine what Vanessa Bryant was feeling on her first Valentine's Day without her husband, Kobe Bryant. But she did share a glimpse of her emotions that day when she celebrated their love in a tributary post.
The month of February will never be the same for Vanessa, who, on this month, laid to rest two people in her family, Kobe and their daughter, Gianna. But as much as the pain of their loss is still very much present, she mustered the energy to honor her love for her "forever Valentine."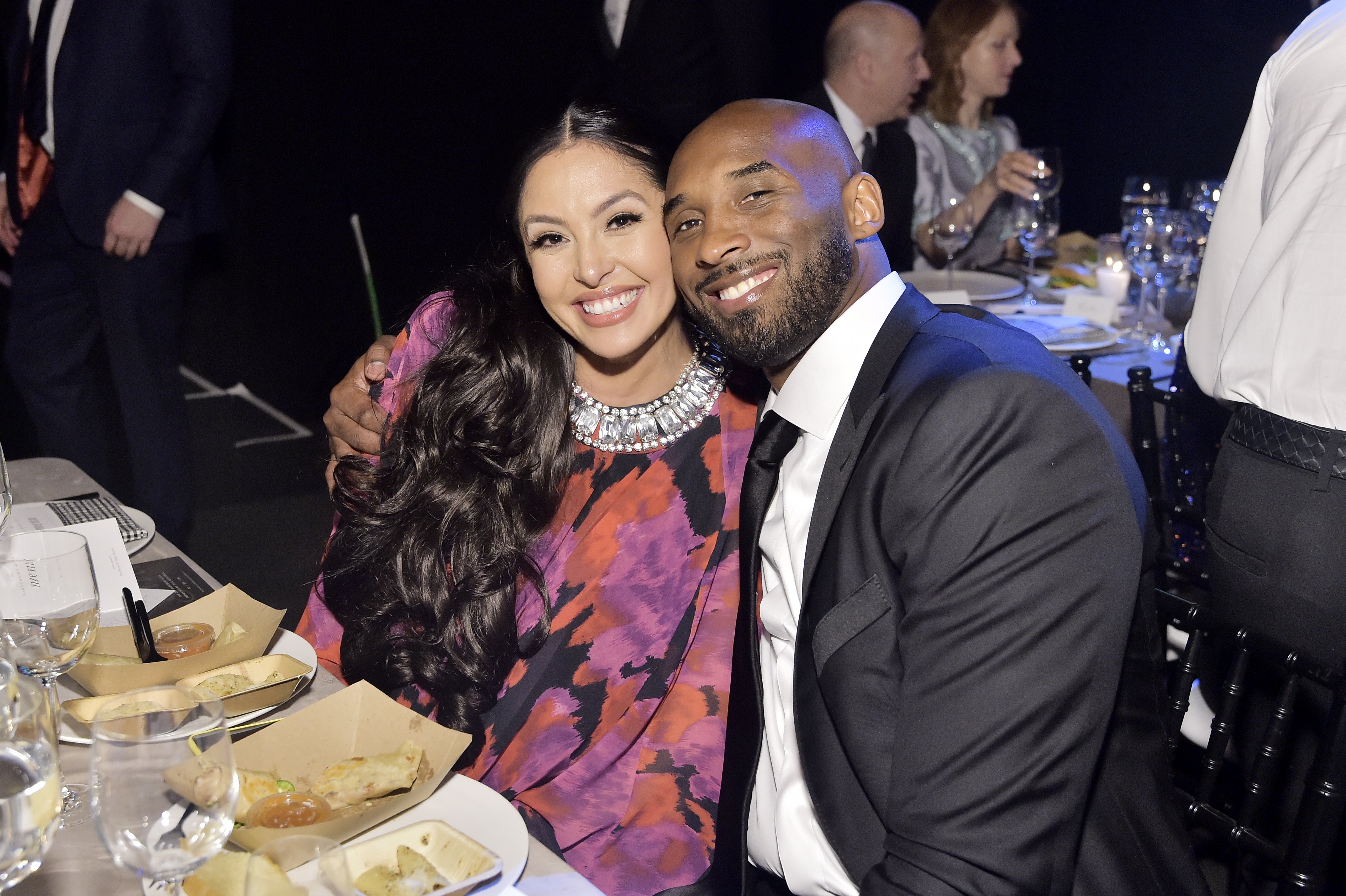 A SONG FOR HER "FOREVER VALENTINE"
Vanessa took to her Instagram on February 14 and shared a sweet photo of Kobe kissing her on the cheek. Because he was a fan of Lauryn Hill, she chose the crooner's song, "Tell Him" for her soundtrack and even highlighted some of its lyrics below her photo.
"Let me be patient let me be kind / Make me unselfish without being blind / Though I may suffer I'll envy it not / And endure what comes /'Cause he's all that I got and tell him / Tell him I need him / Tell him I love him / And it'll be alright..."
Vanessa's post came with a caption addressed to Kobe who she describes as "my forever Valentine."
"I love you so much," she writes. "Missing you so much on your favorite holiday. Te amo per sempre. Kisses to you and Gigi in heaven. Happy Valentine's Day, my babies. With all my love, your boo-boo."
LAID TO REST
Just a week earlier, Vanessa and her three daughters, Natalia, Bianka, and Capri finally laid their family members to rest in a private funeral in Corona del Mar. Because it was still a difficult time for everyone, Vanessa opted to keep the service intimate.
On February 24, a public memorial will be held for Kobe and Gianna at the Staples Center in Los Angeles.
STRUGGLING TO MAKE SENSE OF IT ALL
In one of her heartbreaking posts following the helicopter crash that took Kobe and Gianna's lives, she admitted struggling to absorb the reality she was facing.
"My brain refuses to accept that both Kobe and Gigi are gone," she had written. But in the midst of her anger and incessant questioning of events, she said she had to be strong for her three other daughters. She also thanked Kobe's fans for the support and strength she derives from them.
DETAILS SURROUNDING THE PUBLIC MEMORIAL
On February 24, a public memorial will be held for Kobe and Gianna at the Staples Center in Los Angeles. Mayor Eric Garcetti assured that everyone will be accommodated during the occasion so they can pay their final respects to the legendary basketball star and his daughter.
According to details provided by Deadline, the memorial date has a special significance because it represents Kobe and Gianna's jersey numbers, 2 (for Gianna) and 24 (for Kobe). 
Fans can avail of their tickets for the memorial via the Ticketmaster Verified Fan Site. Without giant screens outside the stadium, those who will not be able to secure tickets are advised to watch at home from their TV screens.