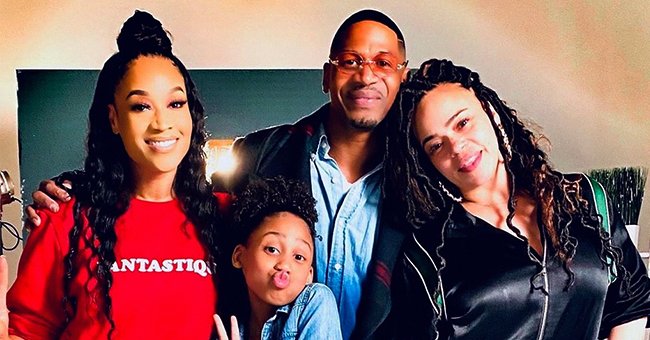 Instagram/therealfaithevans
Stevie J from LHHATL Poses with Daughter Eva, Ex Mimi Faust and Wife Faith Evans in Cute Photo
Husband and wife Stevie J and Faith Evans each shared photos from an "amazing" day they had with Stevie's baby mama, Mimi Faust and their daughter, Eva.
Faith Evans spread positive vibes on her social media by sharing a photo featuring herself, her husband, Stevie J, his daughter, Eva, and Eva's mother, Mimi Faust. It was a gathering to witness Eva's photoshoot and a day described by Stevie as "amazing."
A FAMILY AFFAIR
Eva Giselle is one of Stevie's six children and the only child he shares with Mimi. The budding star who turned ten in December was clearly showing traces of her parents' genes when she struck poses for photos both Faith and Stevie shared.
Eva was also in her element when she celebrated her 10th birthday as an African princess.
In Faith's slideshow, she showcased the pleasant nature of her relationship with her husband's baby mama.
In one pic, Stevie poses with her on one side and Mimi on the other as Eva sat on a stool in front. Stevie had his arms around the two women though Faith moved in closer to lean on his shoulder.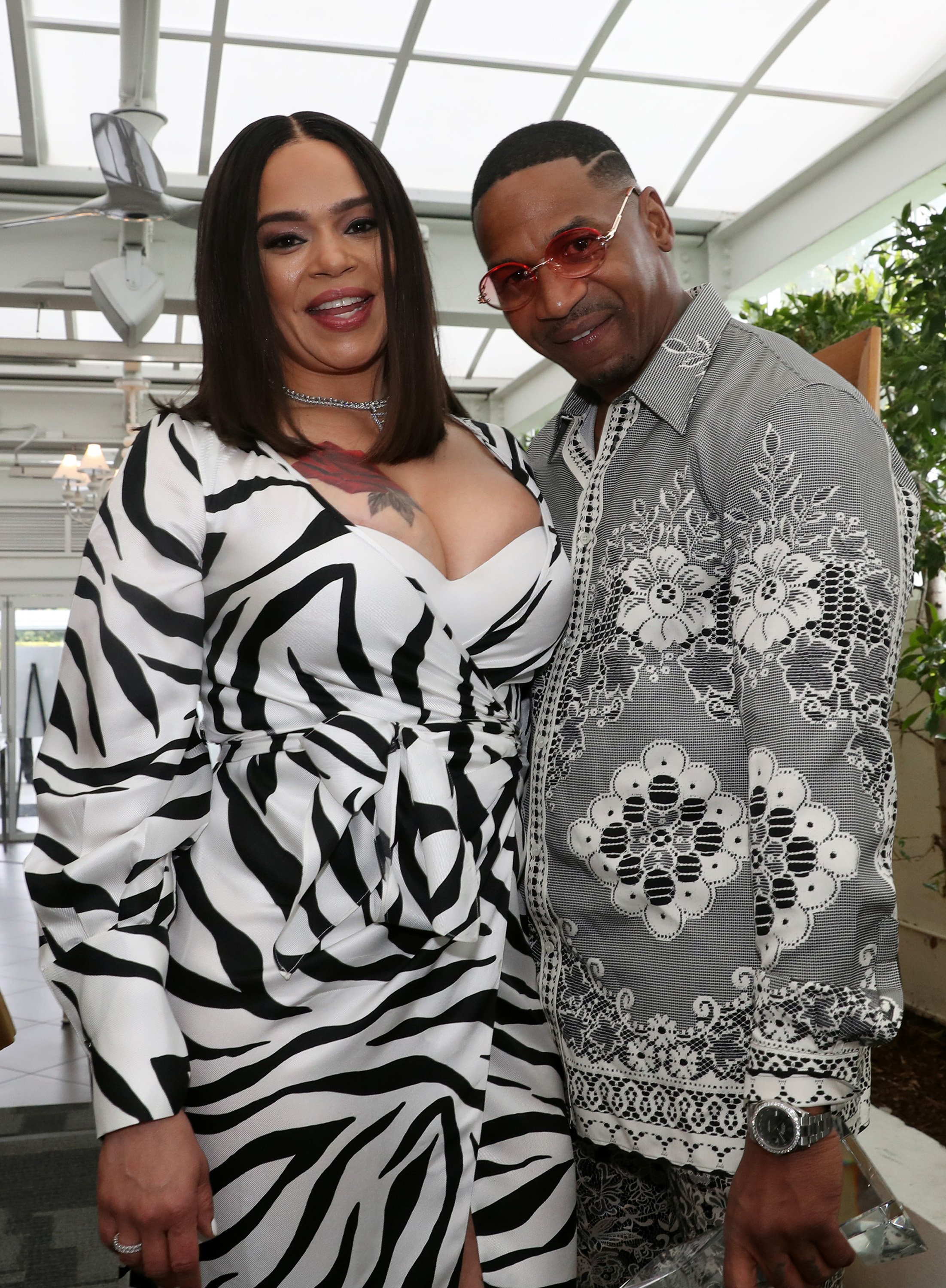 Faith Evans and Stevie J at the Bryan Michael Cox 16th Annual Music and Memory Pre-Grammy Brunch in January 2020. | Photo: Getty Images
A STAR IN THE MAKING
A happy Eva raised her fingers in a peace sign as she pouted her lips for the photo. No doubt the little girl is destined to be a star!
"Great job today lil mama!" wrote Faith to caption the post which also came with a clip of Eva twirling like a seasoned model. Faith cheered her on.
Meanwhile, Stevie shared that his family "had an amazing day" when he posted photos of Eva modeling a pair of studded sunglasses. The pics appeared to have been taken from inside the car. Eva fooled around in a series of selfies making different faces while fashioning her hip shades.
A BLENDED BIRTHDAY CELEBRATION
Eva was also in her element when she celebrated her 10th birthday as an African princess. The affair which her parents attended likewise saw the presence of Mimi's current girlfriend, Tamera "Ty" Young.
And though Stevie didn't get along with Ty initially, it seemed all was well when he shared a video he shot from the party featuring Ty, Mimi, and Eva. In the background, he says, "Look at my beautiful family. You guys are beautiful."
A BREAK FROM A BITTER BATTLE
Stevie has clearly patched things up with the women he's had friction with in the past. That includes Joseline Hernandez, the mother of his other daughter, Bonnie Bella.
A bitter custody battle drove a wedge between them but after Stevie was temporarily awarded prime custody of their daughter, their strong feelings against each other simmered. They currently co-parent Bonnie amicably while their custody case is ongoing.
Please fill in your e-mail so we can share with you our top stories!