Kylie Jenner Shows off New Short Bob as Reveals Stylist Cut off Her Hair
Lipstick Mogul, Kylie Jenner, takes to social media to reveal that her stylist cut off all her gorgeous hair, leaving her with a bob that barely reached her shoulders.
American model and reality TV star, Kylie Jenner, has a new hairstyle. The 22-year-old fashion mogul took to her Instagram story to share a video of her new "accidental" hairstyle. She playfully complained while showing off her wet hair:
"@jesushair said he was giving me a trim and cut off all my hair."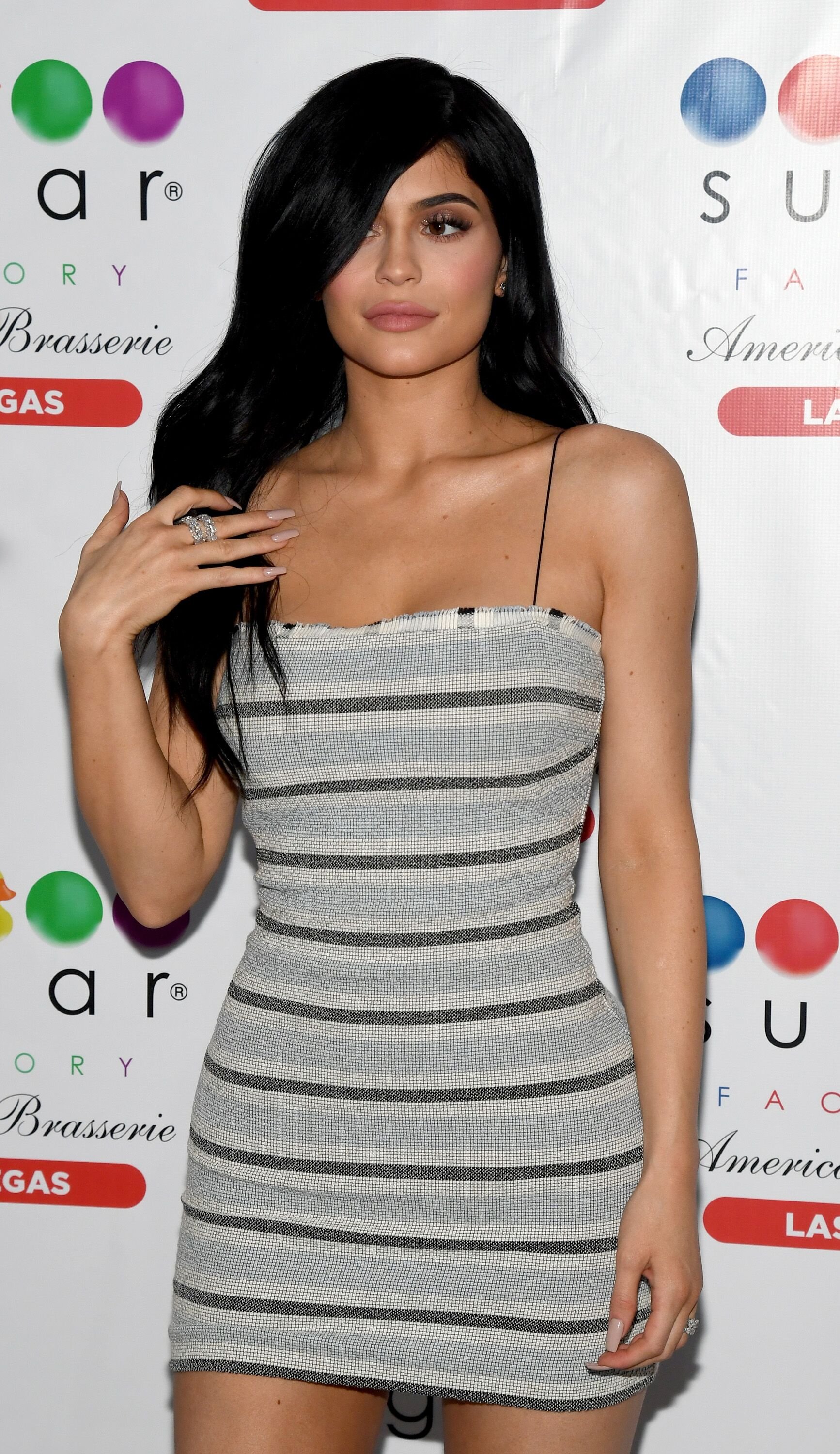 The stylist, Guerrero, took to his Instagram page shortly after to defend himself. He stated that Kylie was trying to toy with him.
Guerrero is reportedly among Kylie's choice of go-to hairstylists, and the duo recently worked together for the 2020 March edition of her cover for the Harper's Bazaar.
For the cover, the successful entrepreneur is said to have attempted to channel Marie Antoinette with her midnight dark hair hovering just above her curvy behind.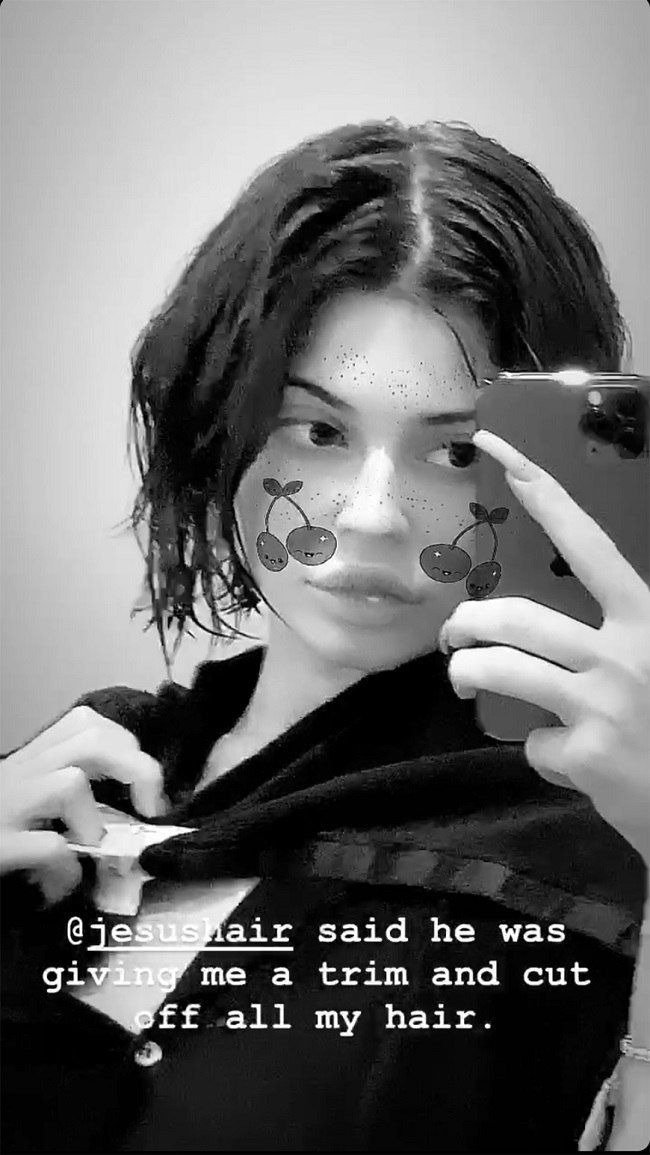 Before her haircut, the lipstick mogul's hair was styled in a long braid for the just concluded pre-Valentine's day party, where she was pictured in a beautiful body-hugging red bodysuit with the word "Body" in bold prints across the front.
Kylie is trying to avoid a "public back and forth" with the father of her kid.
The attire is reportedly one from an emerging brand called "Body by Raven Tracy." For accessories, the mother of one had on multiple diamond rings, a diamond watch, and a heart-shaped clutch. 
After her endorsement of the brand on her Instagram page, the bodysuit reportedly sold out. The brand then took to their official Instagram account to post the same photo of Kylie in the bodysuit with the caption:
"KYLIE IN BODYYYYY! But i have one question… should we restock ??? Yes or no!?"
Though it remains unclear who was behind the Valentine's day party, Kylie was seen in the same red bodysuit exiting Roku Japanese Restaurant — where the dinner supposedly took place.
The short hairstyle she now wears is Kylie's second hair change in 2020. The reality TV star sported bright yellow-colored hair on social media earlier in January.
On Instagram, she showed off different angles of her fresh tint with a photo of her holding a croc-patterned handbag of matching color along with two other shots of her rocking the short bob version of the wig.
There have been speculations that Kylie and her superstar ex-boyfriend, Travis Scott, are back together—having been pictured together at Disneyland and several Oscar after-parties.
However, a source close to the pair says nothing is definite yet and that when Kylie is ready to announce they are back together, she will. According to the source, she's trying to avoid a "public back and forth" with the father of her kid.
While they were apart, several insiders revealed to PEOPLE that Kylie had reportedly been spending a lot of time with Canadian rapper Drake. She also allegedly met Tyga a few times. 
Travis Scott, who is reportedly very protective of his child's mother, wasn't too happy when the news of her involvement with other men came to light. Kylie and Travis co-parent their daughter, Stormi, who they welcomed on February 1, 2018.