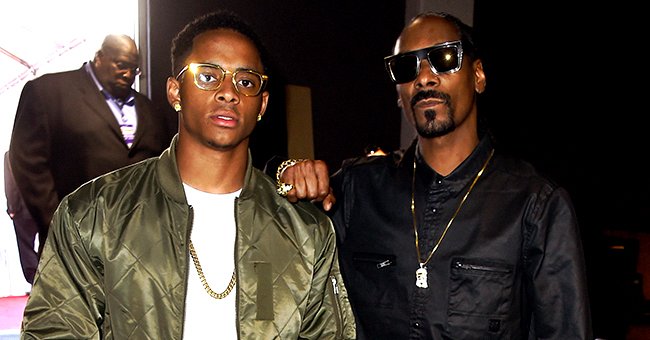 Getty Images
Snoop Dogg & Son Cordell Strike Poses in Gucci Outfits for the Cover of ODDA Magazine
Rap legend, Snoop Dogg, and his 22-year-old son, Cordell, are keeping their bond strong through fashion. The former UCLA football player recently revealed how he keeps his dad up to date on the latest fashion trends.
Cordell surprised fans when he decided to opt-out of football and followed his passion for fashion and modeling.
With football out of the way, Cordell is not looking back; he teamed up with a streetwear brand founded by Tom Hirota to create a collection in honor of his dad's signature relaxed West Coast look; it included silk robes, tracksuits.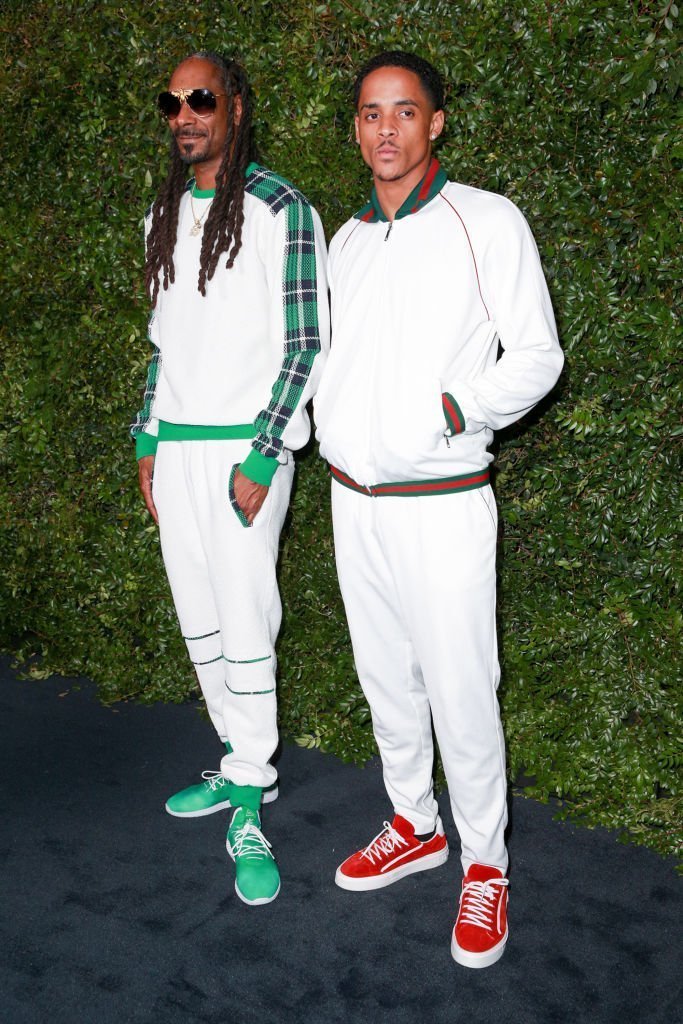 Snopp Dogg (L), wearing Chanel, and Cordell Broadus attend Chanel Dinner Celebrating our Majestic Oceans, A Benefit for NRDC at Private Residence on June 2, 2018 in Malibu, California | Photo: Getty Images
The twenty-two-year-old admitted that Snoop Dogg has always been an inspiration for him and he admires how his dad has managed to stay true to himself all these years.
In a recent ODDA magazine cover posted on his Instagram, the father-son duo is seen in matching Gucci outfits looking peng. Snoop as usual rocked his signature style, and Cordell was in a pink shirt and red pants.
The young fashionista took to his Instagram account to share the pictures with his fans. In the wake of his runway debut in Milan for Dolce & Gabbana, Cordell revealed that he is his dad's personal stylist. He said,
"He used to wear these big old baggy jeans, and I literally had to take all his jeans out of his closet and get him some that were appropriate. '"
Never leaving out the importance of the role his dad plays in his life, he credits Snoop for his well laid out blueprint for his life.
According to him, his father would say," meet the bosses, get right to it, be good to everyone, and have a positive attitude."
His modeling career is taking a good turn as he appeared on several runways and admitted the lovely pasta he gets to taste is an awesome bonus.
Cordell's modeling career is taking a right turn as he's appeared on several runways. But it was not always fashion and runway for the 22-year-old, Broadus recently left a promising career in football to follow his love for fashion and filmmaking.
According to him, he played football because he felt it was the only way he could retain the affection of his dad. Snoop coached him growing up as a child and even had their mini-series: "Snoop & Son: A Dad's Dream."
Cordell remains a student at UCLA, where he is studying film. He has managed to keep a balanced life as he recently just welcomed a daughter with his long time girlfriend, Phia Barragan.
Please fill in your e-mail so we can share with you our top stories!