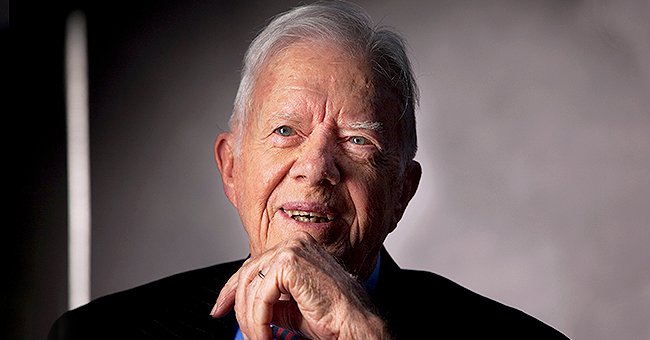 Getty Images
'Jimmy Carter Rock & Roll President' Documentary to Kick off the 2020 Tribeca Film Festival

The 2020 Tribeca Film Festival will kick off with an air of presidency when it opens with a Jimmy Carter film. The festival will take place next month.
On April 15, film fanatics and movie lovers alike can head over to the Beacon Theatre for the 19th edition of the Tribeca Film Festival based in Manhattan.
At first, hearing about the opening film might be confusing. "Jimmy Carter Rock & Roll President," however, promises to deliver in both art and music alike.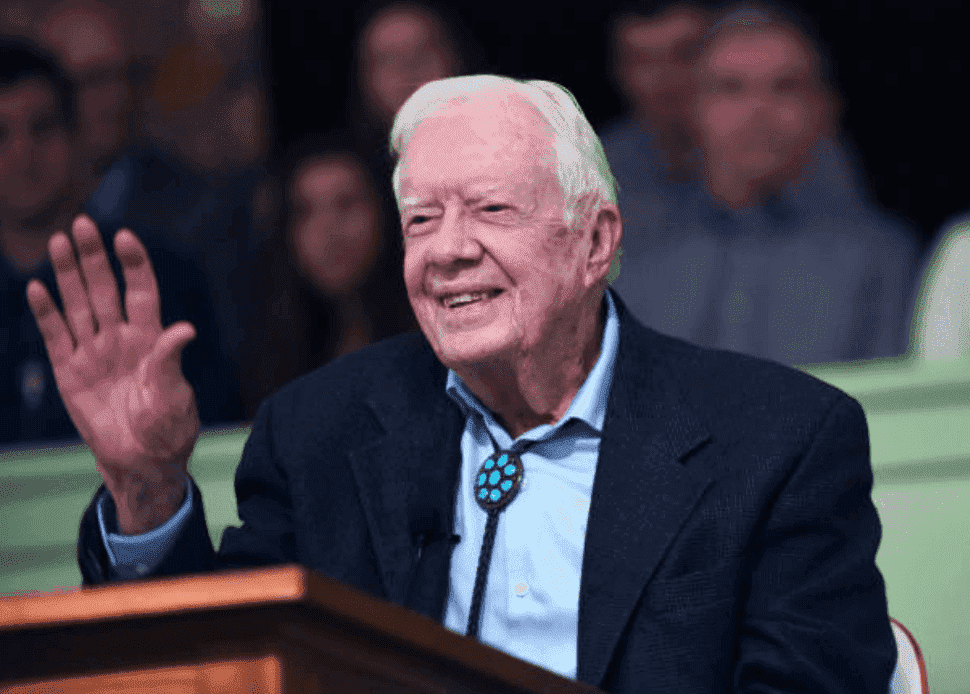 President Jimmy Carter waves to the at his hometown church congregation after teaching a Sunday Service at Maranatha Baptist Church, on April 28, 2019, in Plains, Georgia | Source: Paul Hennessy/NurPhoto via Getty Images
Jimmy's focus on music
Tribeca's official site announced that the documentary would showcase the significant role music played throughout Carter's presidential campaign and within his life in general.
Carter's love for "folk, soul, gospel, jazz, and rock 'n' roll" was just one aspect of his wide-ranging personality that allowed him to reach different races and generations during the 1976 election.
Tribeca Festival performances
The film will include notable live performances from legends like Aretha Franklin, Jimmy Buffett, Paul Simon, and Willie Nelson. Mary Wharton is the director.
The Tribeca event will also feature icons like Willie Nelson, Nile Rodgers, Paul Shaffer, and more. It will take place from April 15 to 26. More projects have to be announced.
Jimmy's summary on the film
In the meantime, fans are free to purchase tickets on the website. Carter reportedly said in a statement: "The film accurately captures my love for all music and the important music has played in my personal life."
The Sundance film festival is another outlet that creatives can use to showcase their talent on a big platform. The festival took place late last month.
Sundance Festival Highlights
There were 16 premieres is all, several of which were of international origin. A couple of them which stood out was "Big Fur" about "Sammy-Gate."
Fans should expect Carter to attend the Tribeca film festival next month, but they should be aware of his health if he doesn't. Last November, the former president underwent skull surgery for his health.
Missing Sunday School
So far, Carter has survived cancer and had hip surgery, but he's still going strong. The only lapse was having to miss Sunday service as he recovered from the surgery.
Carter is an avid churchgoer to the Marantha Baptist Church in Plains, Georgia. He lives there, in his hometown, with his wife of 73 years, Rosalynn Carter.
Please fill in your e-mail so we can share with you our top stories!