Daily Star Online: Samantha Markle Believes Half-Sister Meghan Is Jealous of Kate Middleton
Meghan Markle's estranged sister, Samantha Markle, accused her of being jealous of Kate Middleton and said she deliberately ruined Kate's birthday with the announcement of her royal exit.
In the weeks since Prince Harry and Meghan Markle stepped down as senior members of the royal family and moved to Canada, Meghan's estranged sister is giving her take on the situation.
In an exclusive interview with Daily Star, Samantha Markle didn't hold back in expressing her frustrations over Meghan ad Harry's handling of their departure.
Meghan's half-sister claims she's 'jealous' of Duchess Catherine#MeghanMarkle #SamanthaMarkle #DuchessCatherine #RoyalCrisis #SussexCrisis pic.twitter.com/hjOLAOq69K

— BANG Showbiz (@BANGShowbiz) February 18, 2020
Samantha commented on the alleged feud between Kate and Meghan saying that she strategically planned to announce their departure on Kate's 38th birthday, she said:
"Sad she would do that on Kate's birthday - I believe she was jealous of beautiful Kate. She could never compare – Kate is iconic!"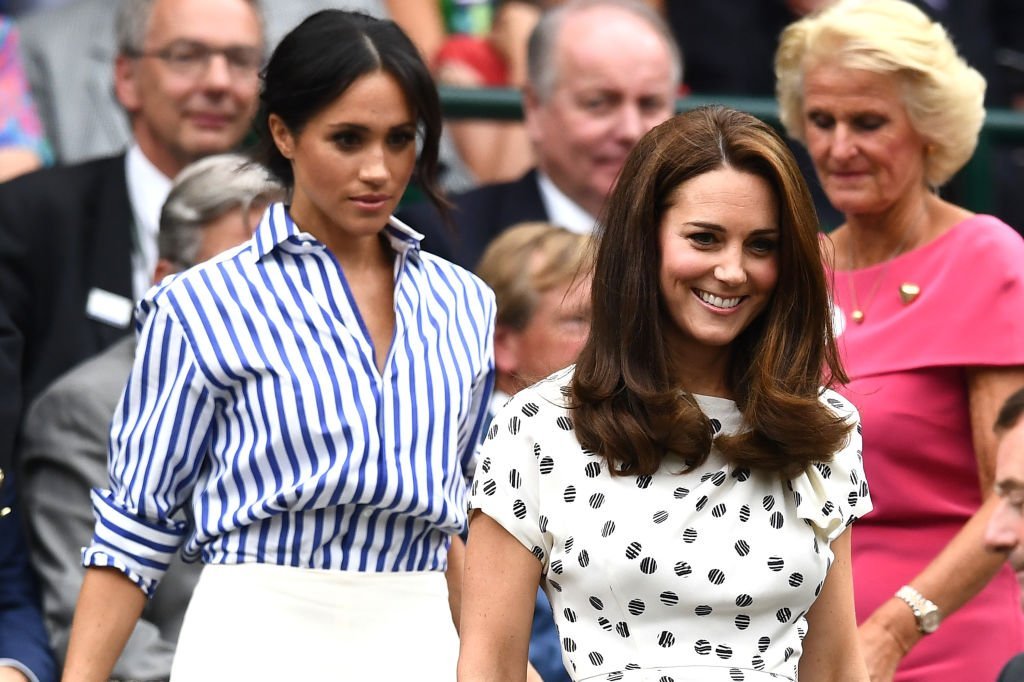 Samantha, who claimed to have raised 
Meghan
 for 12 years, shared her adoration for Kate's wardrobe, saying that she was impressed with her ability to make "a $200 dress look like $2 million."
Getting back to her frustrations with her estranged sister, Samantha said Meghan's decision to leave the royal family was faced with so much public scrutiny because her actions were "inappropriate."
Meghan Markle pals' story slammed as 'bulls***' by angry half-sis Samanthahttps://t.co/6Df8yFVJvP pic.twitter.com/7OtekZIr0r

— Daily Star (@dailystar) February 7, 2019
Calling Meghan's humanitarian work into question, Samantha criticized Meghan and Harry's ITV documentary during their tour of Africa.
She felt Meghan wasn't a true humanitarian because she got scrutinized for lavish spending while also focusing on hunger in Africa. 
Watch Harry & Meghan: An African Journey on Sunday at 9pm on @ITV#HarryAndMeghan https://t.co/FEy37XVASW pic.twitter.com/zIligJpmrv

— ITV News (@itvnews) October 17, 2019
Samantha slammed the documentary saying the after all the focus on her humanitarian work, Meghan still managed to make it about herself in ending the documentary by talking about how hard her royal life was. Since jumping starting Meghan's career with a voiceover deal with Disney, Samantha argued:
"The Disney move would have been fine if initiated after leaving royal roles but seems inappropriate prematurely. And disrespectful of royal protocol."
The possibility of a reconciliation between Meghan and Samantha does not look like it will happen anytime soon. However, she has expressed her desire for Meghan to make amends with her father, Thomas Markle.
It is reported, her brother Thomas Markle Jr also hopes that she establishes contact with their ailing father, who hasn't spoken to Meghan since 2018.