Ryan Newman's Soon-To-Be Ex-Wife Krissie Reacts in Tweet after His Horrific Crash at the Daytona 500
Ryan Newman's wife, Krissie, broke her silence over his horrific crash at the Daytona 500 and shared her shock in a very short tweet.
NASCAR racer Ryan Newman recently suffered a horrific crash during the final lap of his race at the Daytona 500. His car caught fire after flipping several times and ended up upside down. 
According to Inquisitr, it took safety workers over ten minutes to successfully remover Ryan from his wrecked Mustang. His estranged wife responded to the accident sharing her shock in a tweet.
Omg

— Krissie Newman (@NewmanKrissie) February 18, 2020
NBC Sports reported that shortly after to rest near the front stretch of grass on the race track, there appeared to be fueling spilling from the vehicle.
Newman eventually lost complete control of the vehicle when the bumper for his Mustang made contact with another car and caused it to spin off the track and onto a wall.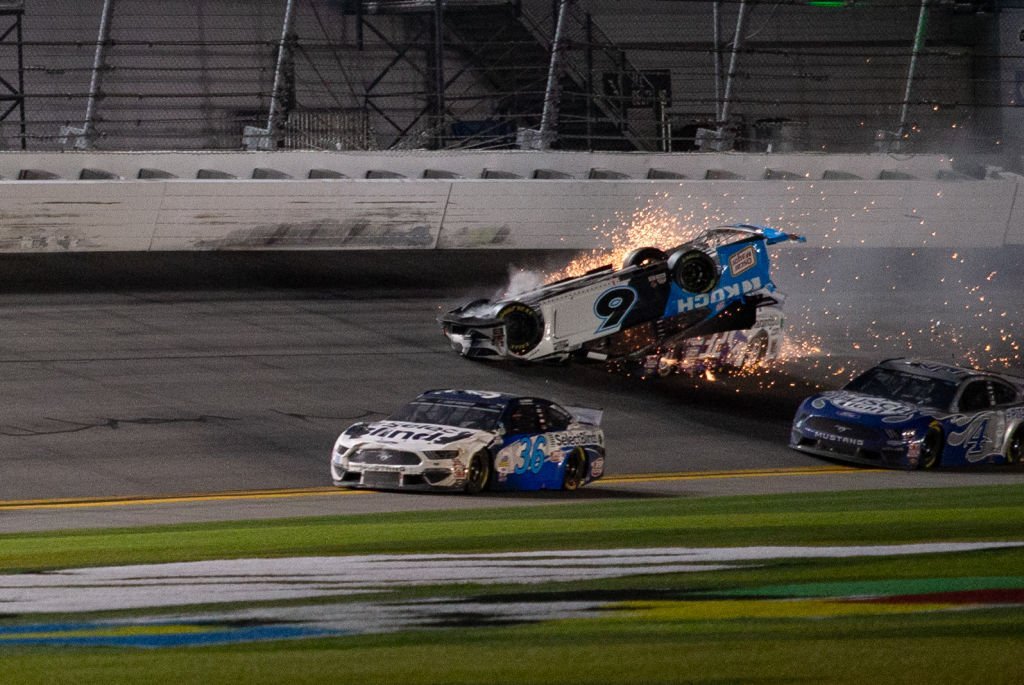 Ryan and Krissie have two daughters together, Ashlyn and Brooklyn. Just days before his crash, Krissie made the announcement on Twitter that they would separating, she 
explained:
"After 16 years of marriage, Ryan and I have decided to amicably separate. We will continue to jointly raise our girls, while remaining friends and continuing to work together supporting Rescue Ranch."
Since the crash, Krissie has not made any further statements about her family. However, just minutes before Ryan was about to take to the track, a fan questioned whether she would be watching his race since announcing their separation.
She responded to the tweet by telling the fan that she would enjoy watching it with her daughters from the victory lane but was praying for a safe competition.
I am. Would love to see my girls in VL but always praying for a safe race

— Krissie Newman (@NewmanKrissie) February 18, 2020
Ryan was rushed to Halifax Medical Centre, where is currently being treated. Roush Fenway gave an update on his condition revealing:
"[Ryan is] awake and speaking with family and doctors. Ryan and his family have expressed their appreciation for the concern and heartfelt messages from across the country."
Rain delay calls for trying out the new @CocaCola Energy!@CocaColaRacing // #CokePartner pic.twitter.com/Gu6yEl3cLL

— Ryan Newman (@RyanJNewman) February 16, 2020
It is not clear if Krissie was on the scene the day of the crash because the day before the Daytona 500, she shared a picture on Instagram of the clear waters of a beach.
She mentioned in her caption about being in her happy place and that she would be sitting in the sand with a drink in her hand.