Kelly Clarkson Fires Back at Body-Shaming Troll Who Called 'Hot in Cleveland' Star Valerie Bertinelli Chubby
Singer Kelly Clarkson recently took to Twitter to fire back at a troll who commented on Valerie Bertinelli's post, calling the "Hot in Cleveland" star "chubby."
Valerie Bertinelli was mentioned in a post by The Food Network Kitchen, that revealed that 59-year-old would be cooking live on their app.  The tweet explained that the actress would be 
"Whipping up some Make-Ahead Turkey and Swiss Sandwiches with Carrot Slaw!".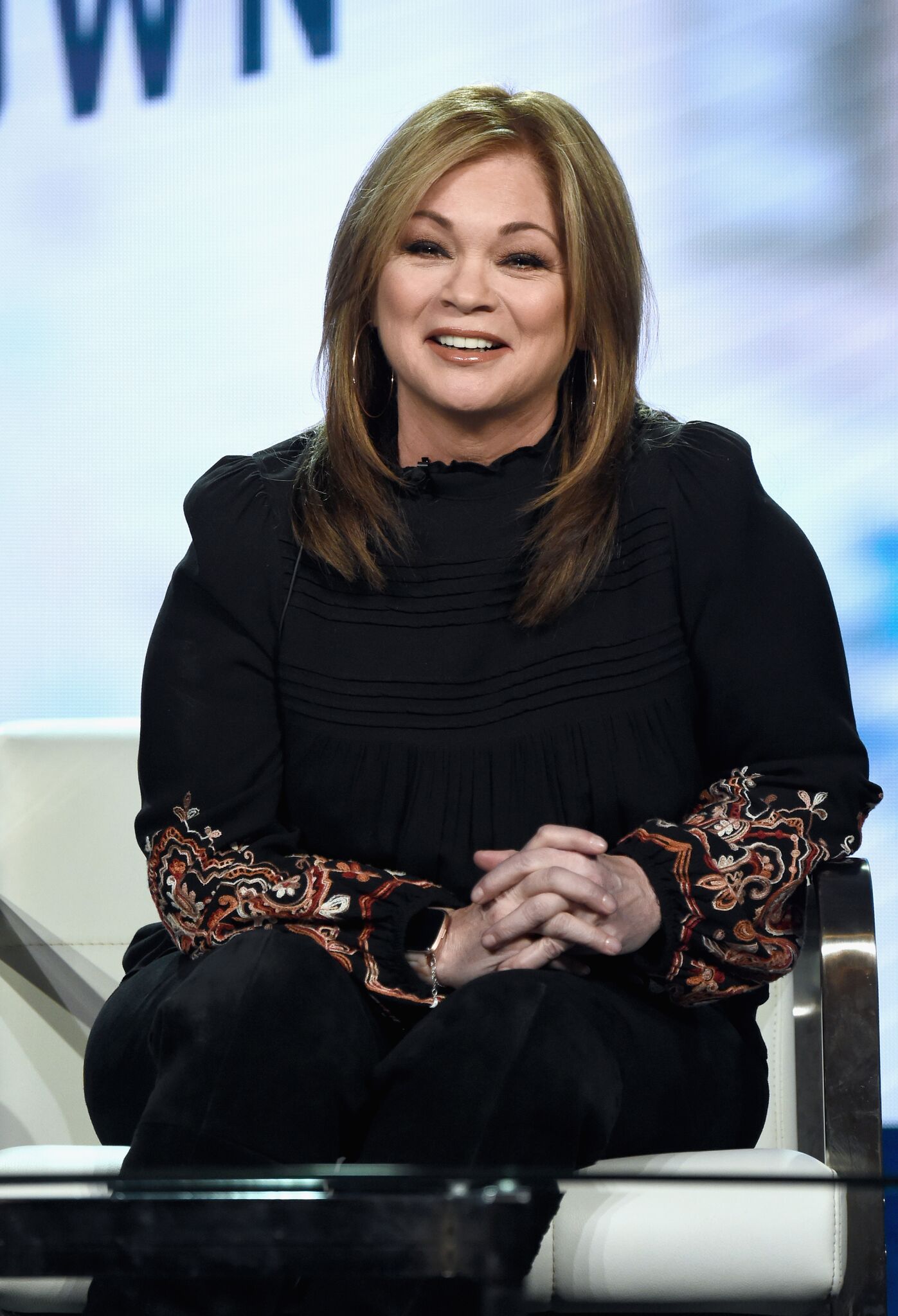 One tweet in the comment section went, "Awwww, so chubby". TV personality and former child-star, Bertinelli posted a screenshot of the exchange and called the troll out. She chose to address it from a positive perspective,
"Wow. Someone is always there to remind me to tidy up my negative thoughts some more."
The award-winning culinary host of "Valerie's Home Cooking" show then went on to thank the undisclosed troll for reminding her that she's more than just her flesh and bones.
Wow. Someone is always there to remind me to tidy up my negative thoughts some more. Thank you for reminding me I'm so much more than my body. Have a blessed day. ❤️ pic.twitter.com/453f6P3MFG

— Valerie Bertinelli (@Wolfiesmom) February 18, 2020
"American Idol" winner, Kelly Clarkson, also gave her thoughts on the tweet and commended Valerie for her powerful response to the negative comment. Clarkson tweeted,
"True power is recognizing the projection of others negativity & punching it square [in] the face [with] all the positive, remarkable, intelligent, beautiful light that seeps from [your] pores."
The 37-year-old vocalist who's known for her stand against body-shaming and bullying, also gave a piece of advice for the Twitter audience to watch out for people who spread negative thoughts about others.
She explained that the only emotion worth showing towards the negative people is pity because, "while some of us [are] dancing, the others [are] too afraid." 
Clarkson has shown over time that she's not scared to speak her mind and support her fellow woman in the entertainment industry.
For instance, she recently attended the Hollywood Beauty Awards in style to represent her stylist, Candice Lambert, who was not chanced to grace the occasion.
Also recently, the "The Voice" coach and mother of two agreed with the famous singer, Pink, on her bid to "age the old fashioned way." Pink joke about flying over the age of 40 in a tutu, and at incredible speed and height.
Kelly quoted the "Just Give Me a Reason" singer and gave her full support, well, "almost full." The "Kelly Clarkson Show" host tweeted, "I feel you …. except for, you know, the flying through the air thing."
Clarkson also joked about "holding it down on the ground" while Pink did her thing in the air, she even called it "teamwork."