Toya Wright & Daughter Reign Strike Similar Poses as They Dress up in Matching Denim Outfits in Photo
Rapper and Reality television star Toya Wright and her 2-year-old daughter, Reign Ryan Rushing caught the attention of Instagram users in a recent post by the former, which saw her and Reign rocking matching outfits. 
Toya shared a photo of her and her cute daughter posing with their backs resting on a grey residential wall. Mother and daughter not only stuck similar poses but also wore matching outfits. 
While the 36-year-old mother of two wore a darker shade of denim jacket and jeans, her daughter wore a lighter shade. They also both wore white inner T-shirts.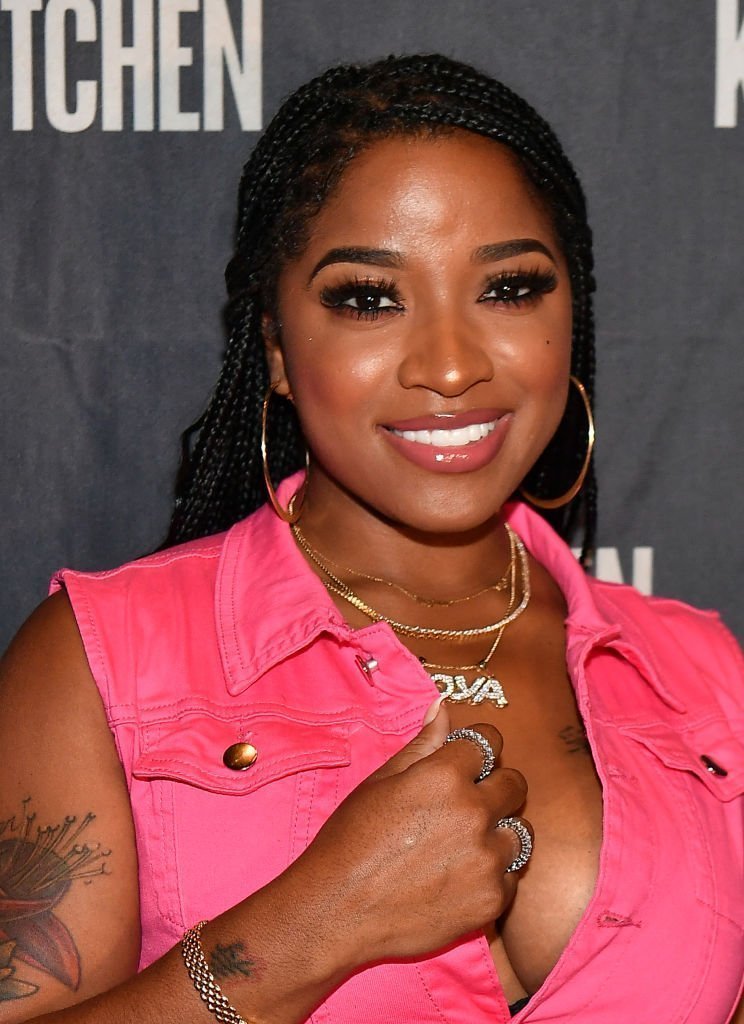 Toya's jean were ripped at her knees, while her daughter's weren't. For their feet, mother and daughter wore sneakers, with the sneaker colors matching the color of their respective Denim. 
Toya captioned her post with three blue heart emojis. The image was liked by almost all of her over 3,000 followers, but had very few comments. One of her followers who commented said:
"Omg @toyajohnson lil mama @reign_beaux ain't no joke look at her with her foot on the wall like you [emojis] she watching your every move she's so cute!! [emojis]."
Another person who commented said, "Beautiful mother and child," while a third person said that Toya and Reign were so cute. 
Reign is Toya's second child and daughter; she is also mother to Reginae Carter, who she shares with rapper Lil Wayne. The ex-couple was married in 2004 and their union ended in 2006. 
Toya recently reverted to her maiden name, Toya Johnson, dropping her ex-husband, Mickey Wright's last name.
The reality tv star shares Reign with her fiancé Robert Rushing, who she has been dating for a long time after her divorce with ex-husband, Mickey Wright. Reign recently celebrated her birthday on February 8.
Toya marked the special day with a loving tribute to her daughter on Instagram. The television personality shared a photo of Reign in a gorgeous pink dress, surrounded by balloons, and wrote: 
"I cannot believe that it's already been two years since we welcomed you in this universe! You have been in our life for only two years, but you've already given me a lifetime of love and happiness!"
Continuing, Toya wished her little princess a happy birthday and prayed that the little tot's dreams would come true. 
Wright recently reverted to her maiden name, Toya Johnson, dropping her ex-husband, Mickey Wright's last name. The name change came weeks after her engagement to Robert Rushing, Reign's father.
Toya announced the name change with an Instagram post, where she posted a photo of herself wearing a pink chiffon blouse, denim jeans, and sandals. 
She captioned the post, "The return of Toya Johnson." Toya not only changed her name but also changed her Instagram handle from @toyawright to @toyajohnson. Her fans were delighted with the development and shared their joy with her in the comment section.