Michael Landon's Son Shows off His Adorable Family-Of-Four Including Baby Son in Cute Photos
Hollywood veteran Michael Landon's Son, Christopher Landon, is a family man now, and he shares two adorable children, August and Beau, with his partner Cody Morris.
The Hollywood screenwriter recently took to his Instagram to show off his picture-perfect family, including the little bundle of joy August Kelly Landon-Morris, late last week. 
The snap featured the handsome dads, Christopher and Cody, sitting down on their couch while their elder son, Beau, sat in between with his baby brother in his lap. 
CHRIS'S VALENTINES
The candid snap was accompanied by Christopher claiming his family was his Valentine and that they bring boundless joy to his life complete with a heart emoji. 
"A million smiles is a low estimate for the boundless joy they bring."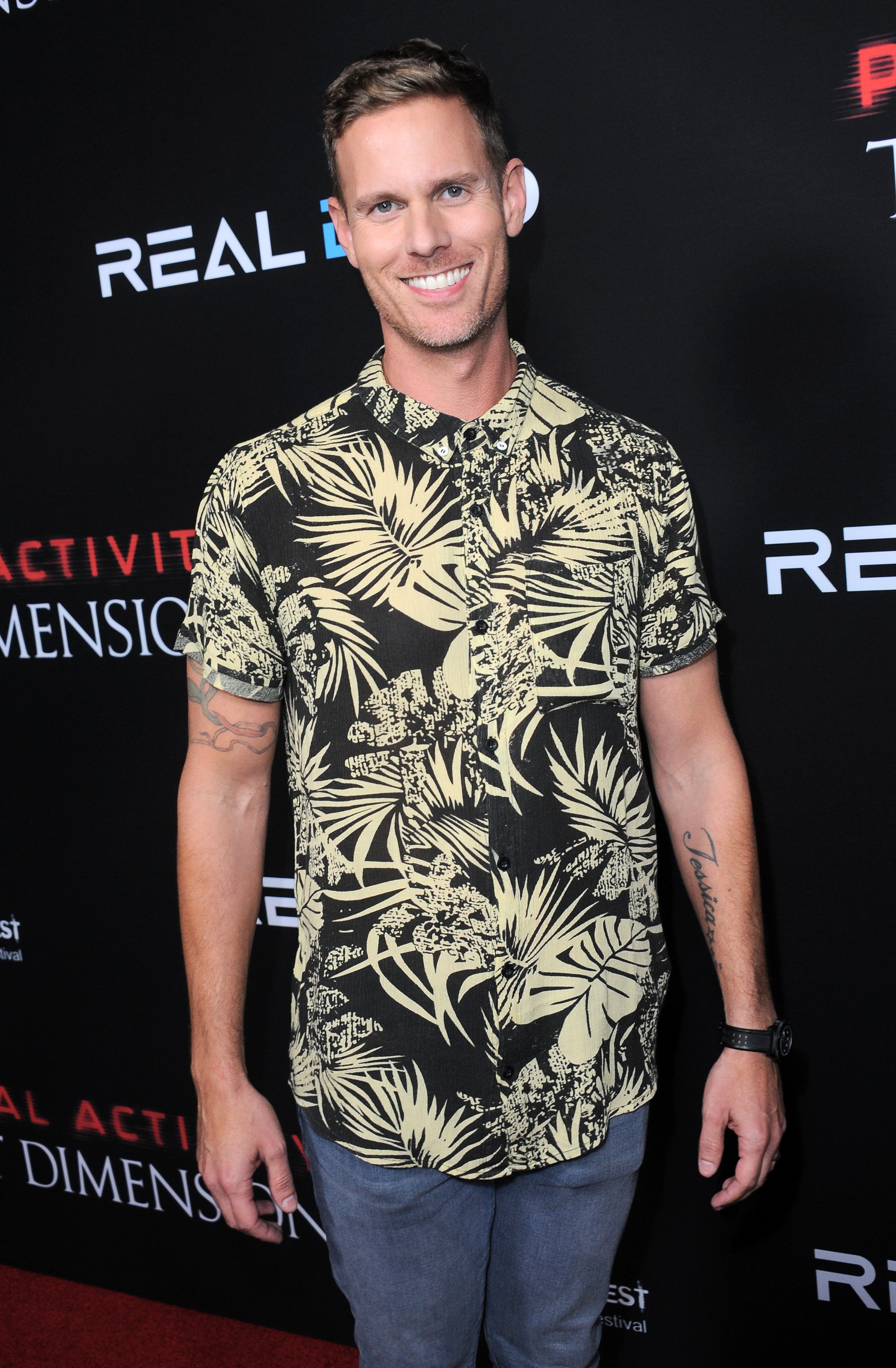 This was definitely not the first time that the "Paranormal Activities" writer boasted his darling of a family on social media. Just two days before Valentine's day, he had treated his fans with another charming snap of the dads spending quality time with Beau. 
BEAU-THE BOSS
The snap captured the personable couple dressed casually and posing on either side of Beau, who was sporting a bright red sweatshirt and had a stern expression on his face. 
According to his dad, Beau tends to act like the "BOSS" at times, but Christopher does have plans to get back at the little one in the future. His plans include embarrassing young Beau in-front of his friends. 
However, the most memorable post by Christopher has to be the one where he and his partner held their second baby boy for the first time. 
AUGUST IS BORN
The post depicts Christopher and Cody dressed in a hospital gown, looking at the beautiful baby with what can only be explained as sheer happiness in their eyes. 
The "Another Day in Paradise" writer also disclosed in the captions that his elder son was also beyond happy to have found a permanent partner in crime. 
Christopher was born to actor Michael Landon and Lynn Noe, both of whom now rest in peace, in 1975 as the youngest of the four Landon children.  
The "Bonanza" star was diagnosed with pancreatic cancer in early 1991 and lost his life to the disease a mere three months after the diagnosis. His wife, on the other hand, lived on to be 82 and died on November 26, 2015.