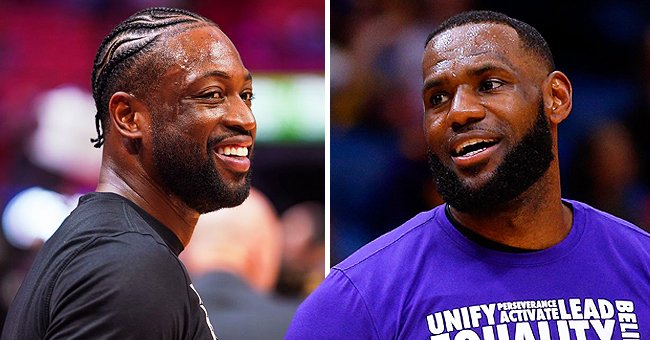 Getty Images
Dwyane Wade Talks About Difference Between Him & LeBron James as Basketball Dads to Their Sons Zaire & Bronny

Retired NBA star, Dwyane Wade opened up about the differences between his parenting method and that of his friend, Lebron James, as basketball dads to their sons.
Dwyane Wade and former teammate Lebron James are close friends who think better of themselves as family. The two NBA superstars even have their kids, Zaire and Bronny, playing at the same school.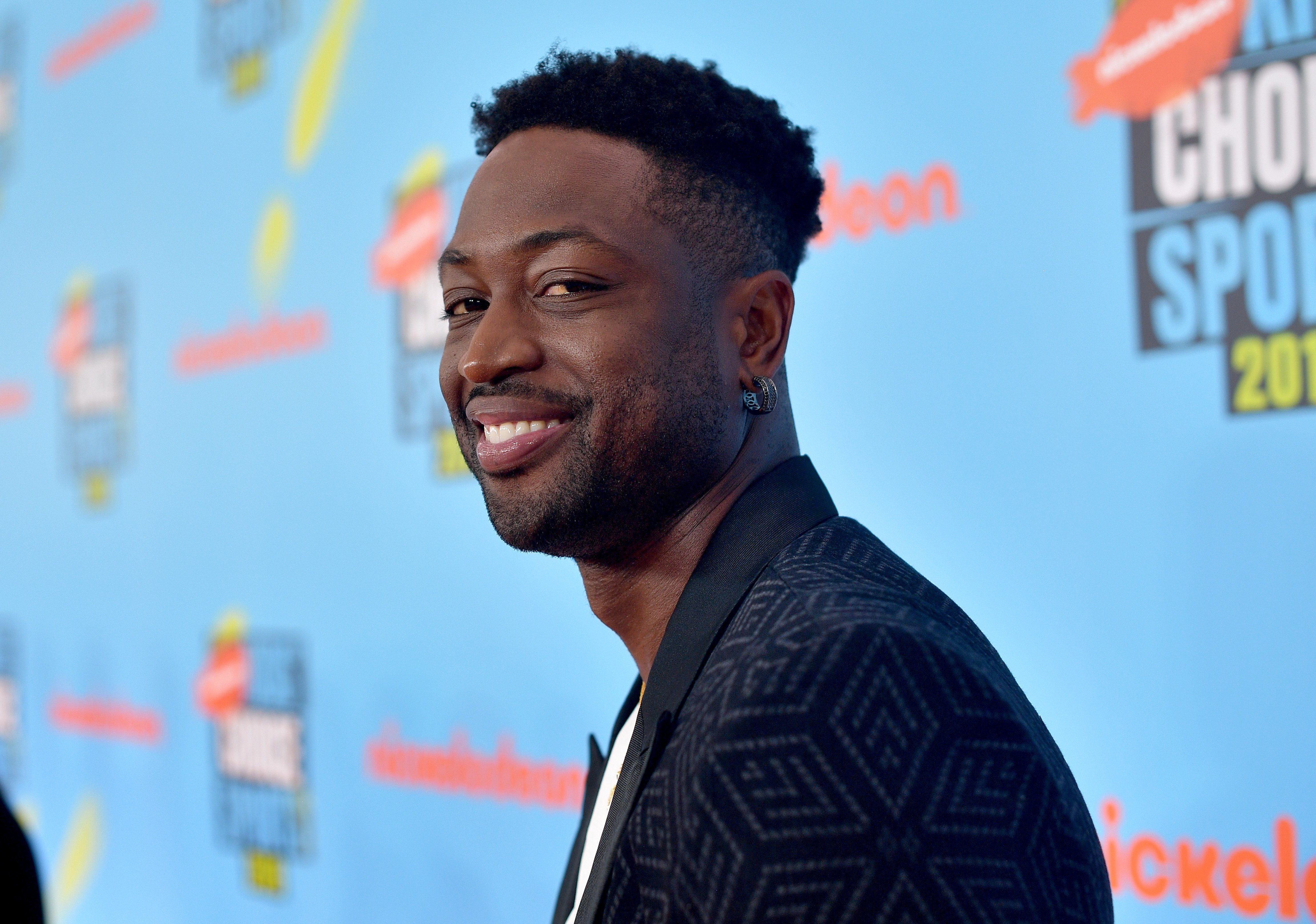 Dwyane Wade at Nickelodeon Kids' Choice Sports 2019 in July 2019 | Photo: Getty Images
In a recent interview, Dwyane Wade spoke about how he handles being a father to his 18-year-old son, basketball player son, Zaire.
Wade said that he tries not to disturb his son's game by having some "self-talk." The 38-year old father of four said, "I self-talk all the time."
The father-of-four joked about how it's his way of practicing self-restraint from getting aggressive with the coach every time he disagrees with a call.
Wade also compared his style of on-court parenting that of his friend and fellow basketball player whom he always refers to as family, Lebron James. He said,
"So I think I probably have more self-talk than LeBron, but he probably exerts more into the energy of the arena."
Wade once spoke about managing the hype on his son's game, saying that he wants Zaire to enjoy the game first before the question of going pro comes up.
Following the release of his book, "A Father First," in 2012, the Miami Heat future Hall of Famer spoke extensively about his children, Zaire and Zaya.
And most recently, Wade announced on social media that his 12-year-old daughter, Zaya, formerly known as Zion, decided to identify as a girl.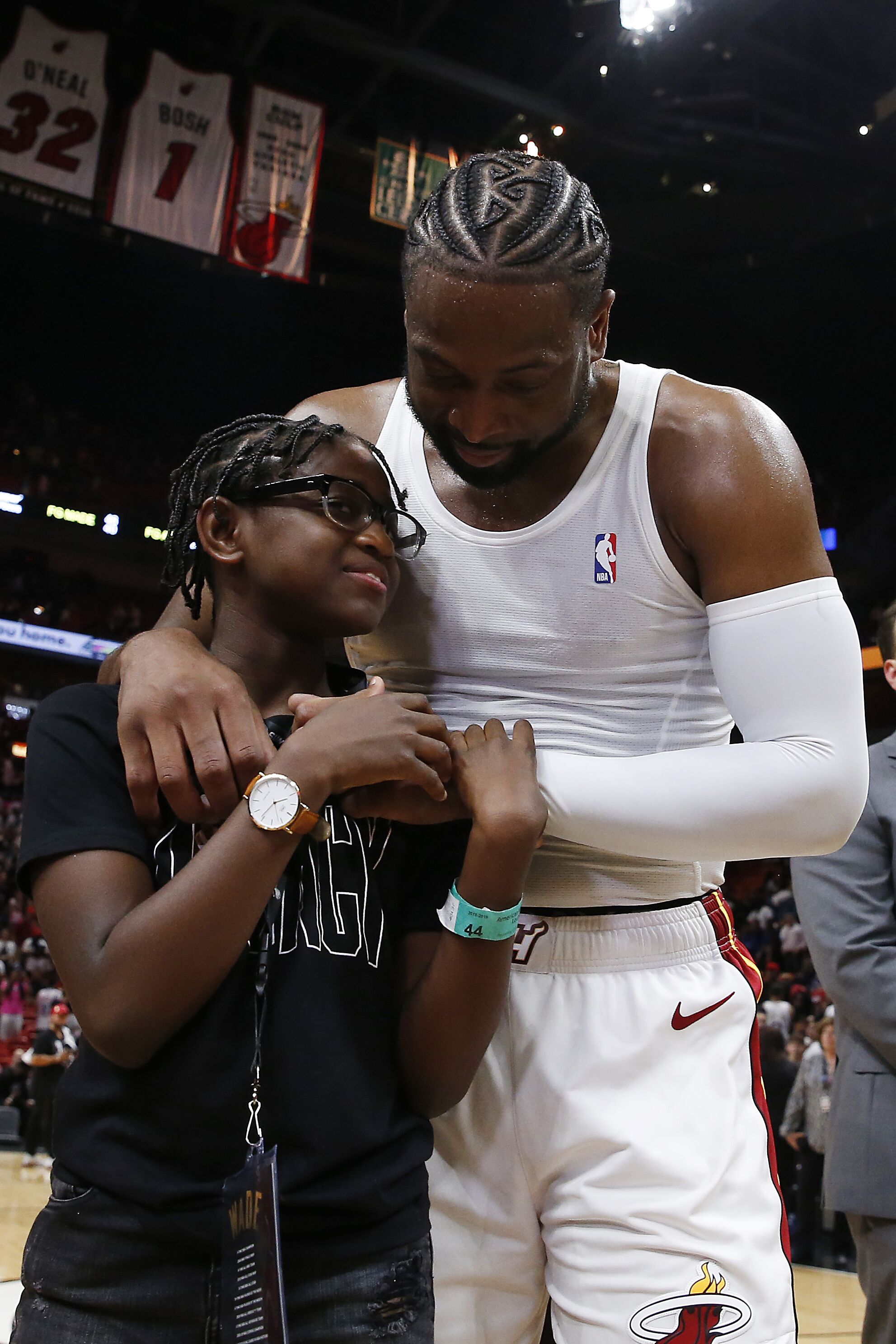 Dwyane Wade and daughter, Zaya after his final career home game in April 2019. | Photo: Getty Images
He explained that he and his wife, Gabrielle Union, are proud and accepting of Zaya's decision. In an appraisal post of his daughter, Wade said,
"I've watched my son, from day one, become into who she now eventually has come into."
Zaya's dad made it known that she has always known her gender identity since she was three-years old. Wade said that he had to understand his child's feelings when she came out to him.
He referred to Zaya as their "leader," and also mentioned that she was well informed to know what she was saying. It's not just Wade who openly supports his daughter's decision, Gabrielle Union also introduced Zaya to the world in her recent Instagram post.
She described her step-daughter in the caption as "compassionate," "loving," and "whipsmart." The whole family is supportive and loving towards one another.
Please fill in your e-mail so we can share with you our top stories!