Ice-T's Wife Coco Austin Shows off Her Fierce Look in Throwback Black & White Photos
In the spirit of throwbacks, Coco Autin visited her archives to give fans a sneak peek of some old black and white pictures which had her looking stunning.
Thursdays are for throwbacks, and Ice T's wife gracefully joined in the trend by sharing some sizzling photos from earlier times. In the refreshing shots, Coco looked evergreen as she showed off her sultry poses.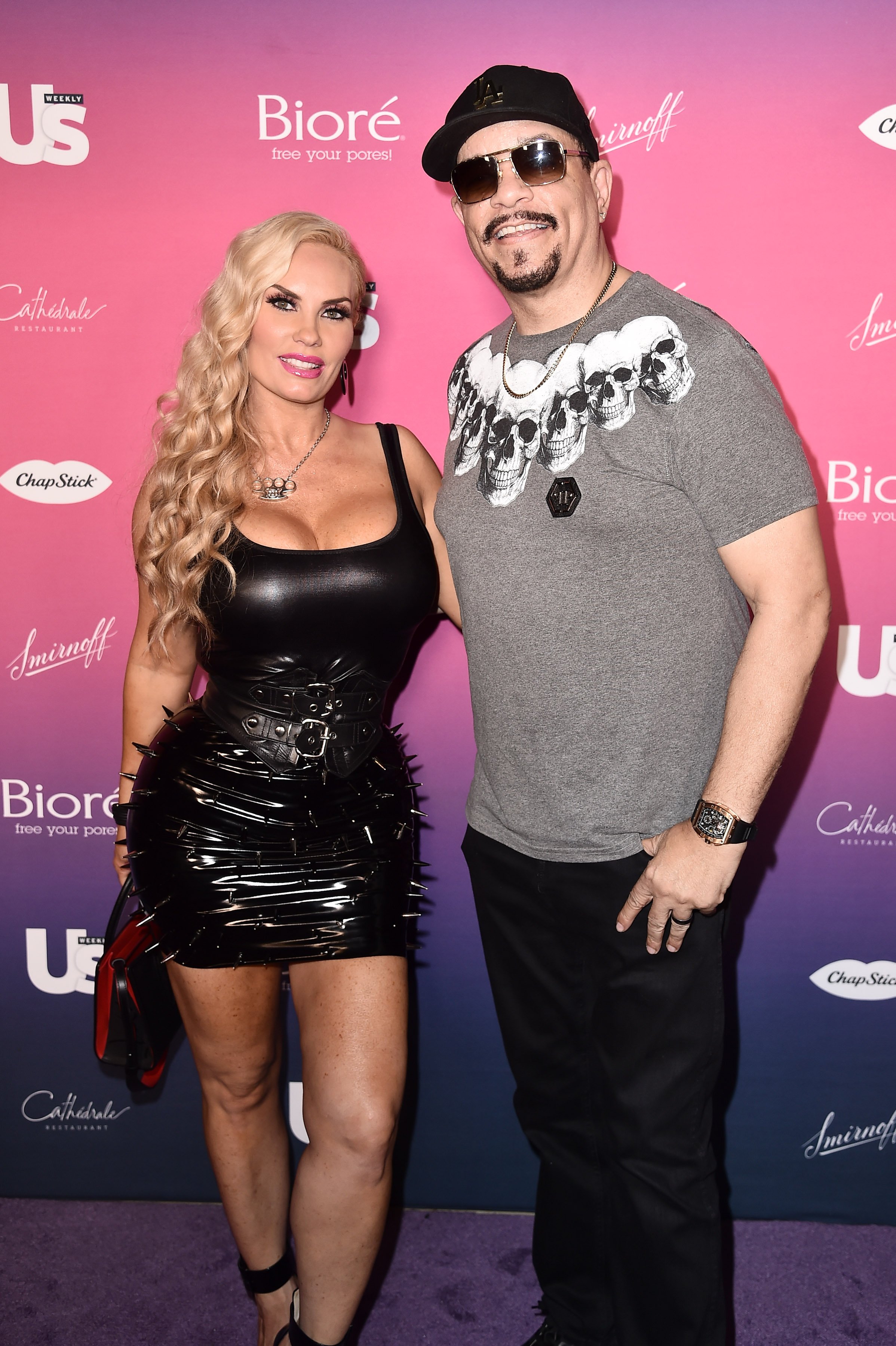 STUNNING THROWBACKS.
In the post she shared on her Instagram, Coco herself looked ever-youthful as the first shot showed an up-close snapshot of her striking features as her hair covered a part of her face. She captioned:
"I love throwbacks!"
The TV personality wasn't done with fans as she shared another post which showed her flaunting her ample cleavages while striking a captivating pose for the camera. Coco's intense gaze had fans falling in love with her throwback images as they didn't hide their admiration in the comments. 
COCO VISITS HER HUBBY AT WORK
Austin's stunning throwbacks are one of her many posts on Instagram. The actress took out time to visit her spouse, Ice T, on the set of "Law & Order and it was just adorable.
Earlier in the year, Coco landed a role on "Law & Order: Special Victims Unit."
Together with their little daughter, Chanel, Coco got a tour of the show's behind-the-scenes and baby Chanel got to take photos with the stars of the show and also witnessed a scene during production.
A LITTLE DRAMA 
Coco usually gets love, support, and approval from her ever delighted fans, but sometimes, the tables could turn.
The "Ice Loves Coco" star went under fire after fans disapproved of one of her Instagram posts. In the photos she shared, Coco was seen breastfeeding her four-year-old.
In her caption, Coco wrote that she found it difficult to breastfeed her daughter in the first few days after she was born.
This did not go down well with fans as they criticized her for still feeding Chanel with breast milk. After the Instagram drama, Ice T defended his spouse in an interview with TMZ. He told the news outlet:
"They make it like the baby only breastfeeds. Every once in a while, she wants to get close to her mom, so that's what they do."
A FAMILY AFFAIR 
Earlier in the year, Coco landed a role on "Law & Order: Special Victims Unit" and got to work with her hubby. The actress played Venus, the goddess of love, in a play within the episode titled "Theatre Tricks."
This isn't the first time she'll be appearing on the show as she had been featured a couple of times before. Coco wasn't the only one excited about being on the show again.
Her hubby was all smiles when he told "Huffington Post" that the show's crew members were usually happy to have Coco around as they make sure to be present when she was shooting.